Reigning champion, Chris White Jnr of Prebbleton, made a clean sweep of Round 1 of the Nexen Tyre NZ Mazda Racing Series South Island Championship at Levels Raceway in Timaru on Saturday.
After a number of defections leading into the weekend, including Andrew French of Christchurch, who suffered damage after contacting a tyre wall after a spin on Friday, it was a small field that fronted for Round 1.
For a moment, it looked as though Matt Dodd of Christchurch would also be a casualty as he coasted to a halt immediately after leaving the pits in Saturday morning's qualifying. The cause was traced to an accelerator connection problem which was repaired in time for race one, although Dodd would be at the back of the grid.
White Jnr laid down the gauntlet in qualifying with an amazing lap of 1 minute 10.010 seconds to take pole ahead of debutant Will Kitching of Timaru.
Kitching acquitted himself well, leading early in the opening race and having a good battle with White Jnr before the Prebbleton driver got through and set a new lap record of 1 minute 10.334 seconds lowering his old mark of 1 minute 10.531 seconds set in January on his way to victory. Kitching held on for second with Dodd third and Price fourth.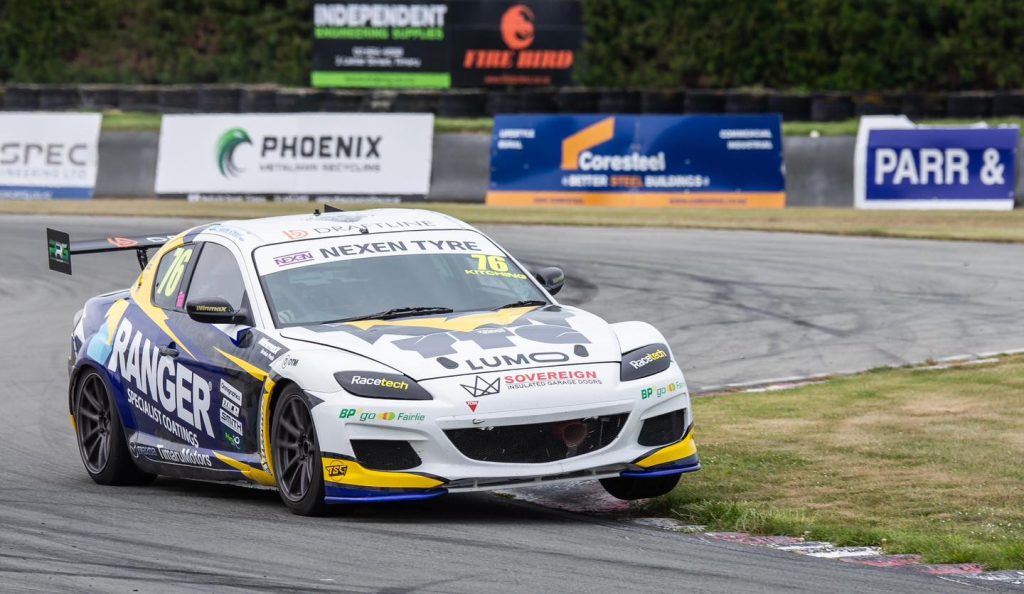 The second race featured a reverse grid, and White Jnr was quickly into the lead while Kitching was slow off the line and dropped to fourth. White Jnr steadily pulled away from Dodd, who finished second. Kitching took third after pressuring Price all the way and getting past him on the final lap. The series was racing alongside the Mazda Pro 8 Series and Ken Thompson of Dunedin in an older Series 1 car, racing in the Historic Class caused a stir at the start as he made a lightning getaway and seized third place overall through the first few corners.
White Jnr was again quickly into the lead in the finale with Kitching holding second. A safety car for an incident within the Mazda Pro 8 competitors closed the field up, and Dodd made an aggressive restart, racing side by side with Kitching through several corners before he got by on the penultimate lap, White Jnr winning from Dodd, Kitching and Price.
Ken Thompson of Dunedin had the Historic Class all to himself, taking the honours in all three races.
White Jnr leaves Timaru leading the South Island Championship with Dodd second, Kitching third and Price fourth. White Jnr is also contesting the North Island Championship this season and also currently leads that series.
The second round of the Mazda Racing Series North Island Championship takes place at Taupo over the weekend of 17-19 November while Round 2 of the South Island Championship takes place at Timaru over the weekend of 26-28 January 2024, with several North Islanders coming south to take part.
Header image: Chris White Junior of Prebbleton in action during Round 1 of the Mazda Racing South Island Championship at Levels Raceway, Timaru at the weekend. White Junior leads the series after Round 1. Image: Neil Howie
Words & Images: Supplied