Connor Adam claimed the first Rodin Car Super GT series win at Hampton Downs. 
Adam took the win over three seconds clear of Kris Bostock who crossed the line in second.
"It's really cool. We've been running a tight programme over the season and it's really working out at the moment, and I'm just really stoked,"  Adam said after the race, 
The timing of the pit stop was important for Adam.
"It [the pit stop] made the race and I think the engineers and team do all the calculations for me just give me an awesome car, it's really their win. 
"The game of the weekend is points after that DNF in Ruapuna, it really hurt us in the championship, we're trying to gain back on the front guys and we'll do our best." 
Paul Kelly finished third 12 seconds behind Bostock, despite leading the race prior to making his compulsory pit stop. Kelly returned to the track in fourth, though was able to move into a podium position. 
All competitors are required to pit for a set amount of time during the race, with the time varying between cars
The differing pit stop times closed the gaps between cars, with a battle pack forming after the leader completed their stops. 
Stephen Harrison took the class win in GT4, his first in the category, crossing the line in fourth, just a second and a half off the overall podium.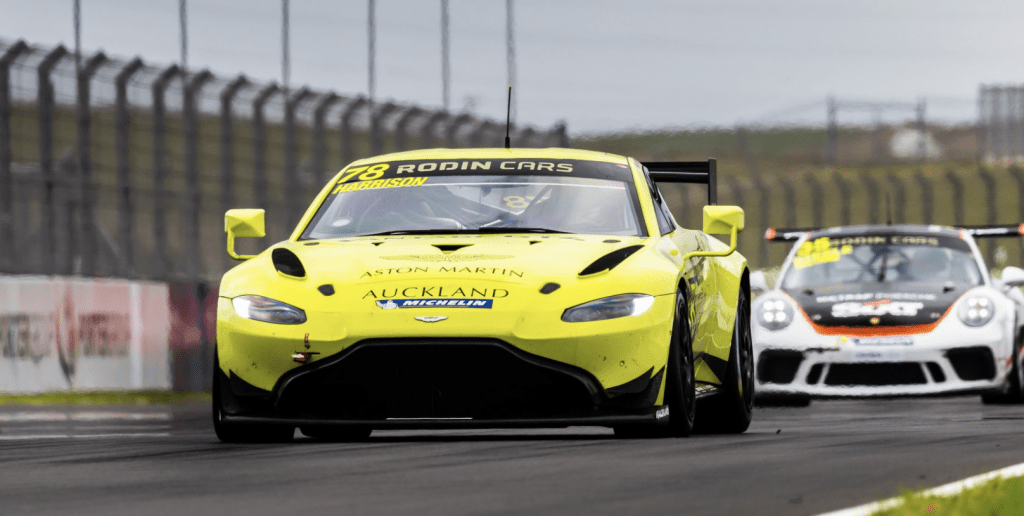 "I enjoyed that I really enjoyed that," Harrison said after the race.
"Unfortunately I went to block the Porsche on the last lap at the hairpin and it put me out at the next corner, 
The GT4 class saw Harrison lead David Cremer and Wayne Leach across the line to make up the GT4 podium. 
Images: Rodin Cars Super GT Facebook