Australia could be Conrad Clark's next port of call as the promising Kiwi driver looks to continue developing his motorsport career.
Before the global pandemic, Clark's focus had been on making a name for himself racing single-seaters in America.
In 2018 the Taupo teenager competed in U.S Formula 4. A year later, Clark was crowned champion of the Chinese F4 series, winning 12 of 17 races.
Border closures and travel restrictions then axed Clark's plans to go back to the U.S in 2020.
Since then, he has only had a handful of starts in a race car.
His most recent was last February, when he finished fourth in the Toyota Racing Series.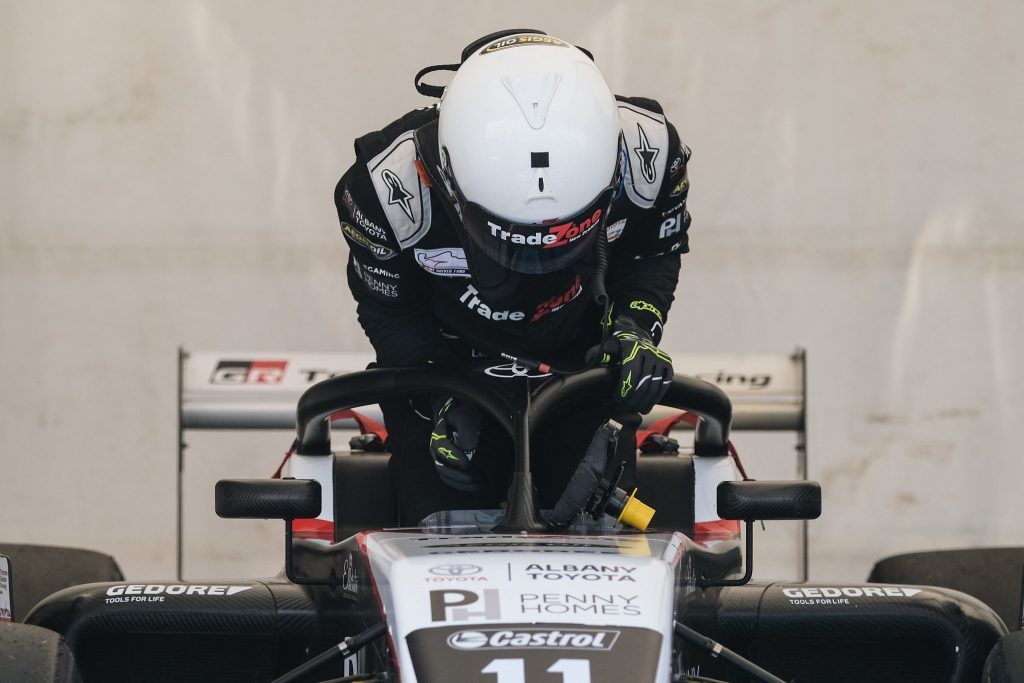 But Clark is determined to continue racing wherever the opportunity presents itself. And Australia could be the ideal place.
"Travel restrictions have put a hold on things," Clark said.
"For the meantime, going over to America, where I want to be, is sort of unrealistic. So, we've been looking at Australia and talking to some teams over there for things like Super 2, Super 3 or Porsches.
"Obviously, budgets are a bit of an issue, but Australia is ideally what we are working towards at the moment.
"I'd definitely love to be in a Supercar at some point."
But even before chalking out any international plans, Clark hopes to do some grassroots racing over the new year.
He has ruled out competing in the New Zealand Grand Prix but says he could fancy entering a few local races in whatever he can get his hands on.
"I'd love to get back behind the wheel locally and just keep my seat time up. But I haven't got anything confirmed as such."
Reflecting on his short 2021 season, which included just the three Toyota Racing Series rounds, Clark has mixed feelings about his performances.
"I think we struggled at the start of TRS, but we finished where we should have started.
"It was unfortunate we couldn't keep the momentum going. So, it was a bit of a frustrating year looking back on it, and a few opportunities were missed.
"But we also achieved what we were capable of with what we had available."
Clark picked up two podiums in the final round at Manfeild, placing himself fourth in the overall standings.