Nigel Cromie has been declared the first Super GT New Zealand GT4 champion after Stephen Harrison was issued a time penalty for pitlane speeding in the final race.
Harrison (Aston Martin) provisionally finished P2 in the GT4 class in the final one-hour feature race at Taupo Motorsport Park. With erstwhile points leader Nigel Cromie (McLaren) two places back in fourth, Harrison had seemingly done enough to snare the title.
However, several hours after the result it was determined Harrison was guilty of pitlane speeding and dealt a seven-second time penalty.
The penalty demotes him behind Cromie, gifting the latter the series win.
Velocity News understands Harrison's team Race Lab intends to appeal the penalty.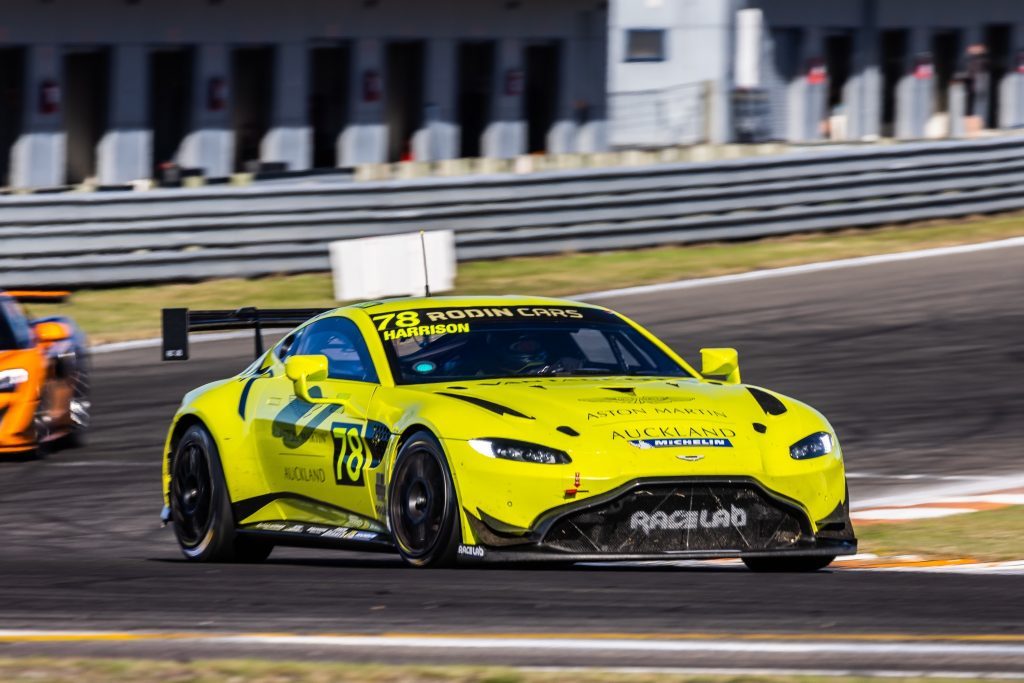 Cromie entered the final round with a slim points lead over his Aston rival.
A class win in the first sprint race of the weekend gave his title challenge a bit more oomph. But Harrison stayed in the game, finishing ahead of Cromie in the remaining two races.
"Game on," Harrison said after race two, a result which put him within eight points of Cromie.
Cromie had the advantage at the start of the final race, leading Harrison all the way until the compulsory pitstop window.
Harrison extended his opening stint, overcutting his championship rival in the process. Try as he might, Cromie didn't have the legs to catch Harrison.
The race itself was won by Grant Aitken, who had such a massive lead at one stage he didn't have a clue where he was.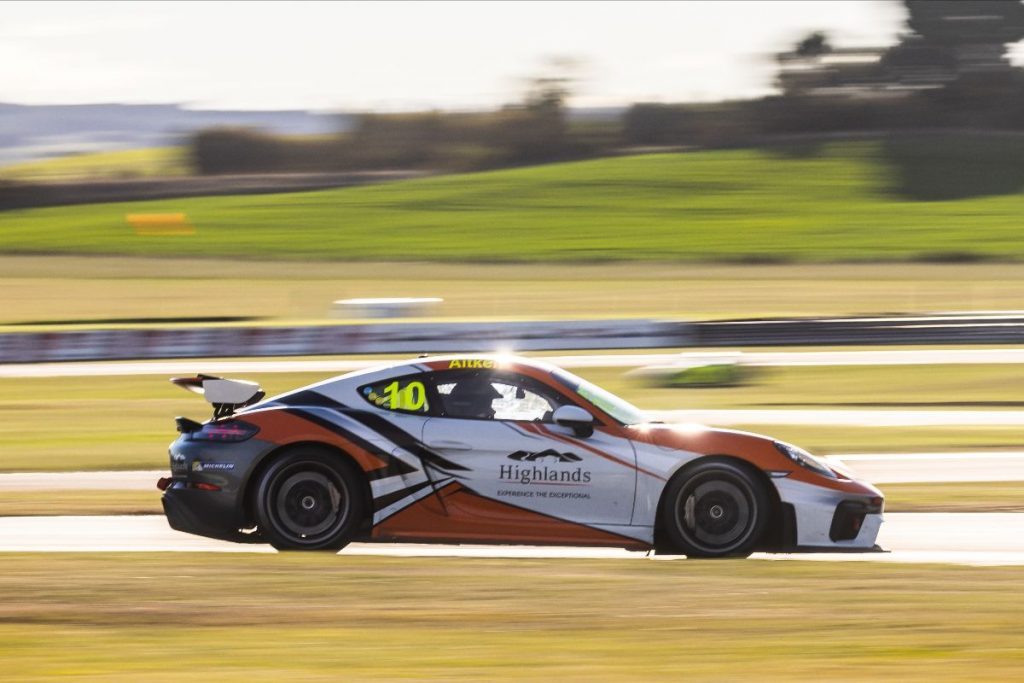 "The last ten minutes of the race there was no one in my mirror, I thought there must be something wrong, I couldn't believe it," he said.
"It's fantastic. It's been a long time between drinks since I've won a significant championship race."
Aitken also finished third in the GT4 championship.
The Porsche class was taken out by the ever-consistent Martin Dippie.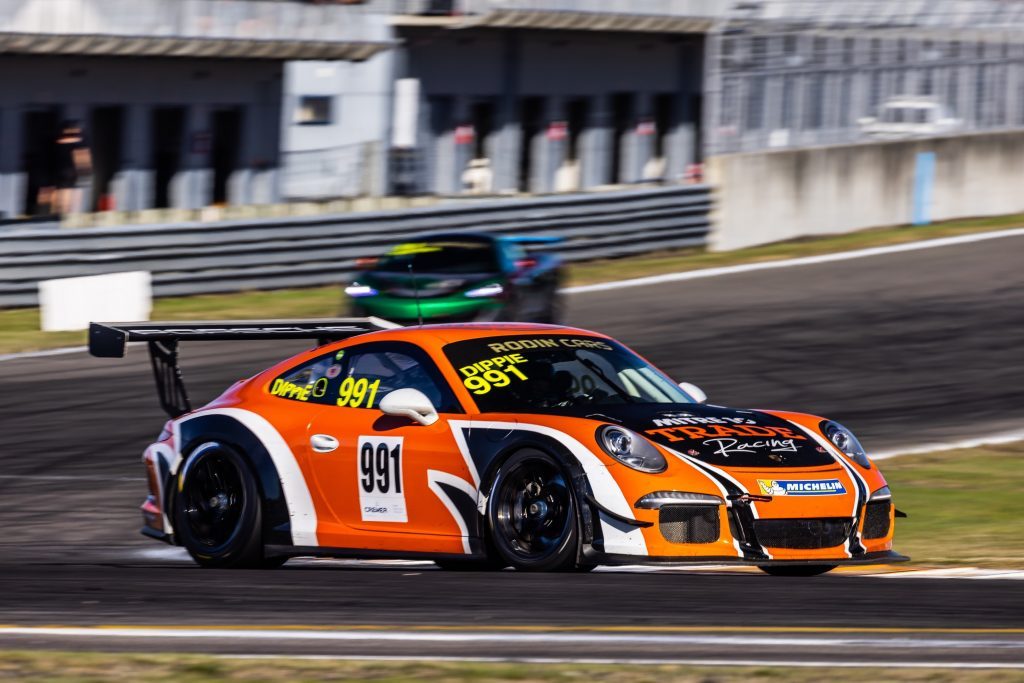 Dippie didn't win a race all season but still had enough points to lift the class title.
"It's been a fantastic season, great racing, and great people, and great to see all of these fantastic cars together on track," he said.
Dippie's weekend started with plenty of uncertainty.
"It was crazy, on Friday. I had no idea what I was doing, having never raced here before," he said. It's a tough track, very technical."
Of the three races over the weekend, Connor Adam won the first two only for a mechanical drama to force a DNF in the third race.
That opened the door for Paul Kelly to seal class honours in the final race.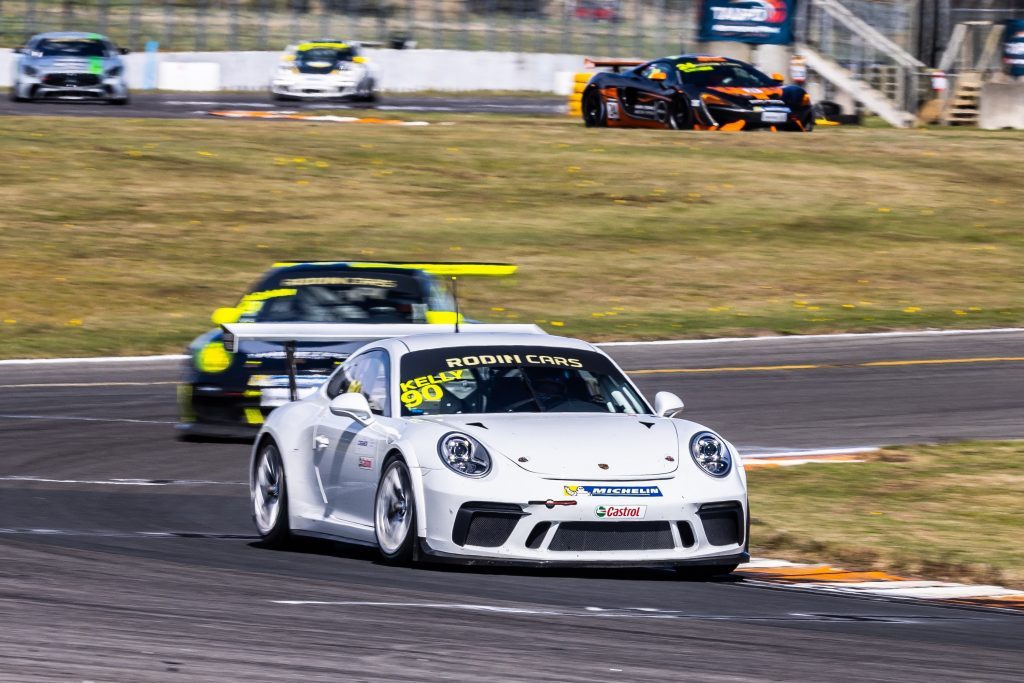 "Tough luck for Connor out there, he'd been fast all weekend," Kelly said.
"For me, I just looked after the tyres all day. The car was actually really easy to drive. Was really enjoyable." 
This story was updated on Monday at 6 pm NZT to reflect the news of a penalty for Stephen Harrison.