Michael Pickens and Aaron Hodgson claimed Sprintcar and Midget wins respectively at Baypark Speedway on Saturday Night in the Seamount Classic Bay Jamboree with a cut tyre preventing Pickens from winning both Features.
The Sprint and Midget Car divisions were joined by Super Saloons, F2 Midget and youth Ministocks for a nights racing on a surface prepared by Current Mt Maunganui registered Sprintcar driver and former 2-time National Champion Rodney Wood. Wood assembling a small team of locals to help both during the week and on the night as Woods competed.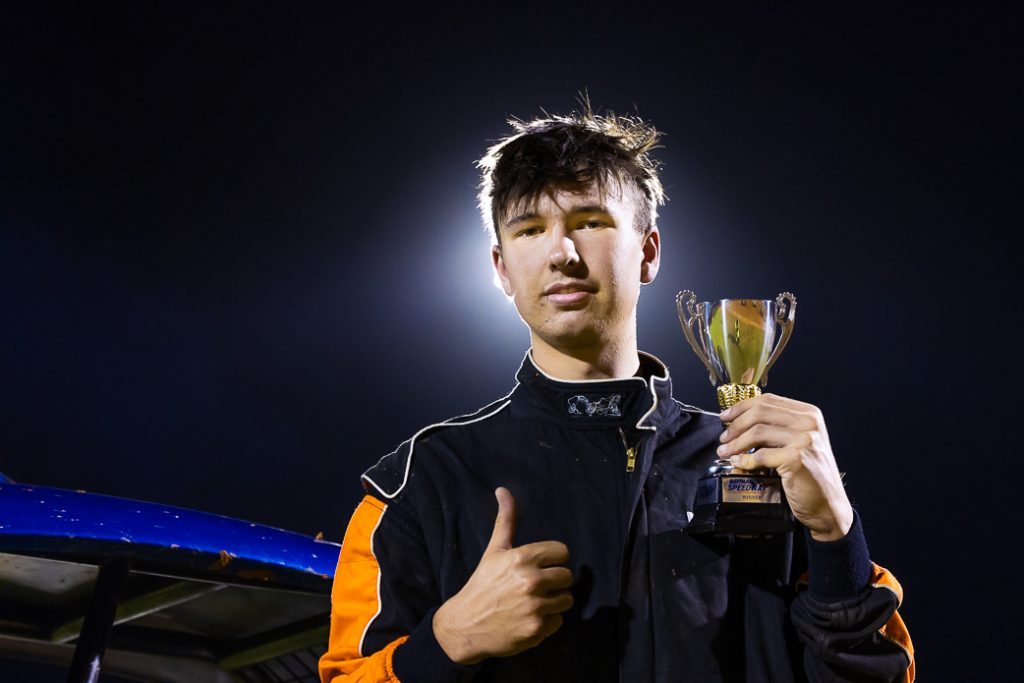 The 3 Ministock races were won by Hawke's Bay registered Jeremy Browne who won the first and last with local Caleb Hutchins taking line honours in race two.
During the second F2 Midget heat race Mark McAlpine flipped hard coming onto the front straight bringing on the red light. McAlpine celebrating his 50th Birthday on the night able to climb out however sore from the tumble.
Eric Smith and Carlos Stone were the 10-Lap heat race winners with Corbin Anderson romping away with the 15-Lap Feature race win ahead of Beau Patchett, Smith, James Earl and Stone.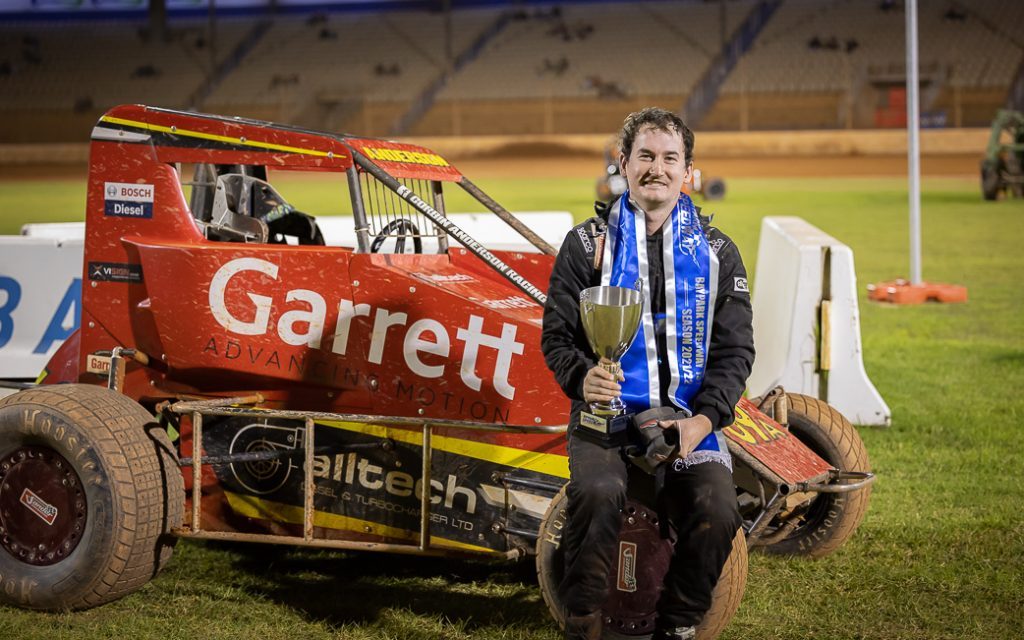 The Super Saloon class saw 2NZ Chris Cowling take wins in both heat one and the 15-Lap Feature race with fellow Mount registered Scott Haywood winning the second heat race. Haywood home second in the Feature and Brother of Chris, Steve Cowling rounding out the podium ahead of Damian Orr and Michelle McPherson.
After several weeks of issues Mitch Osborne claimed the win in Midget heat one however shut his car down as it crossed the line. The team working on the car to get it out for the second race. 9 Time Midget champ Picekns took out race two ahead of Brad Mosen who was third in heat one. Hodgson finishing second and 4th in the heats.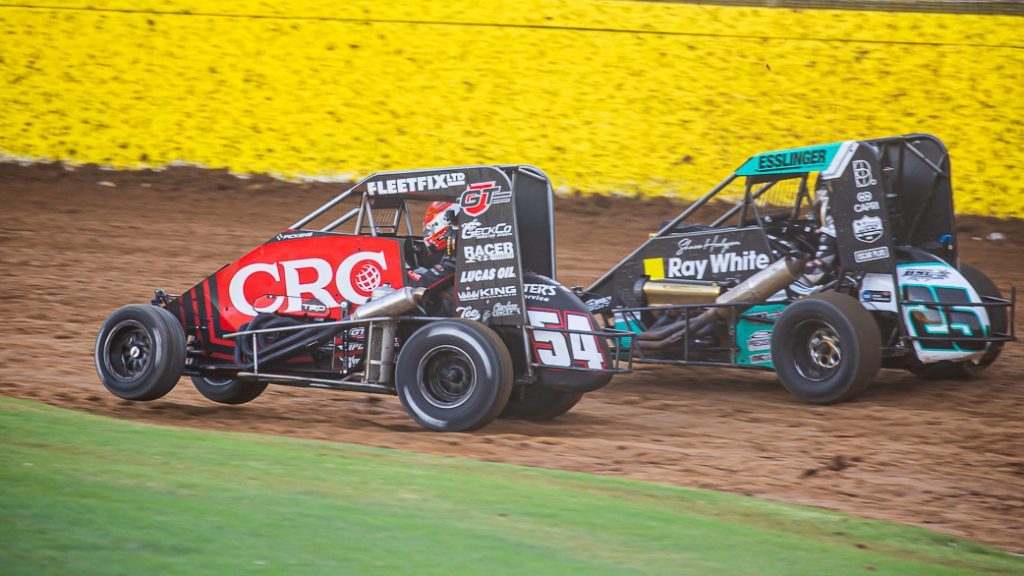 Hodgson started on pole with Osborne to his outside and Pickens and 3NZ Max Guilford in row 2. Guilford pulling infield on the opening lap with suspension problems. Pickens soon made his way to the front of the 20-Lap race only to cut his right rear rubber on a belly pan that had fallen off another car and retire to the infield.
Hodgson going on to win ahead of Hunnibell who had started in fifth, Jayden Worthington, Troy Jeffries and Kent Palmer all finishing in the top five.
In Sprintcar action the 10-Lap heats were claimed by Dean Brindle and Jamie Duff driving the Jamie McDonald Hikoki 71a. Pickens with a 2nd and 3rd enough to take a starting spot on the front row with Brindle. Pickens won the start and was challenged early by Brindle then Rodney Wood using the high line to draw close to current 1NZ Pickens but unable to make the pass.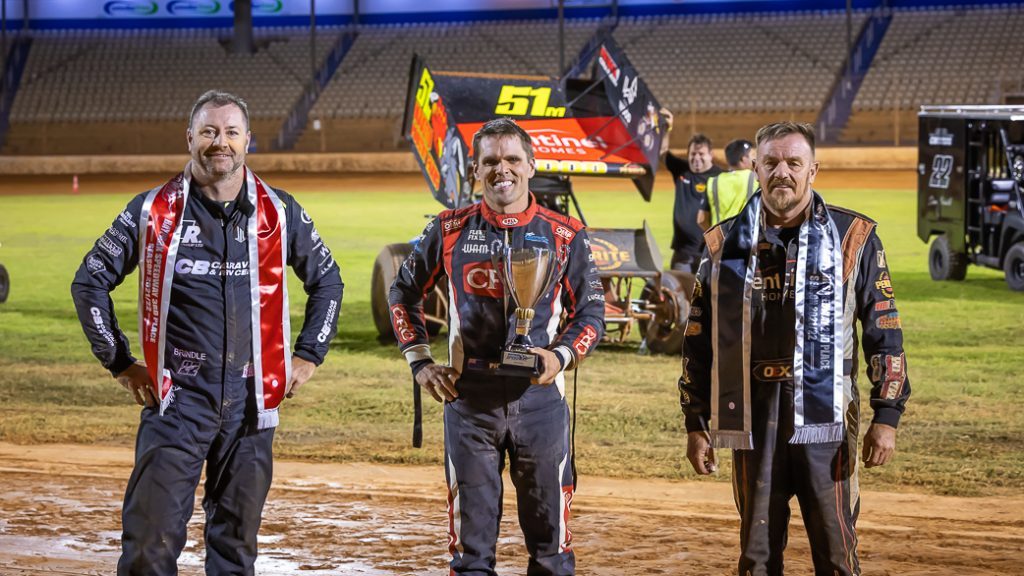 Pickens winning over Wood, Brindle, Duff and Bay Sprintcar stalwart Colin Entwistle.
The next race at Baypark Speedway is the Daltons Sponsored Piston Cup for Sprintcars with Stockcars, Super Saloons and youth Ministocks also racing. There is limited crowd capacity and a live stream. For more information visit the Baypark Website or Facebook page.