Former Bathurst champion and current Supercar star David Reynolds has opened up about his battle with depression following a rally crash in 2007 that took the life of co-driver Paul Flintoft.
Pairing with Reynolds in a V8-powered Elfin MS8 clubman, Flintoft passed away when Reynolds left the road during the Mount Buller Sprint tarmac rally.
Reynolds has largely shrouded the incident in silence, though speaking in the V8 Sleuth podcast, the current Erebus Motorsport's driver went into detail about the everlasting impacts that have plagued his mental well-being.
"That was the absolute worst time of my life," Reynolds told host Aaron Noonan.

"There was nothing anybody was going to say or do to make me feel better. It took me years to get over.

"I had a lot of help. I was counselled about it, went and got professional help, got hypnotised… everything to try and help myself feel better and come to terms with what happened.

"It was that bad that… at the time the police got their story wrong, and I think they told my parents that I'd died. My parents were at that race. I still haven't really asked them [about it], I probably should. But when I talk about it now I still shake."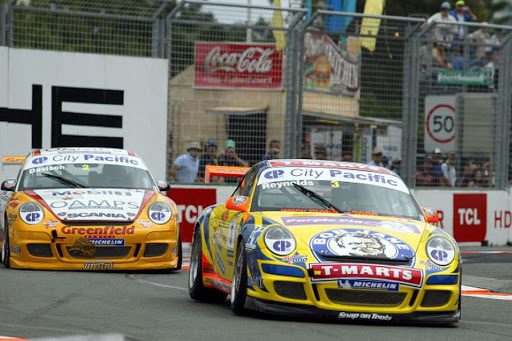 Reynolds was airlifted to hospital while medical procedures were ushered on Flintoft in a brave attempt to save his life.
"I had a bruised brain. Luckily there was no bleeding. I kind of got away unscathed. I had cuts and bruises. But the images I saw were way too horrific for me to ever forget," added Reynolds.

"I went through a really, really, really shit time of my life. It took me years to feel better. I'll never really get over it, I don't think. But it's something I have to live with.

"I was severely depressed for many years after that. I still think about it in times when I'm a bit down, it still gets me down and I remember Paul and everything that happened.

"I'm still hurt by it, and it was 13 years ago. The images are burnt into my skull. When I'm a little bit depressed it does resurface.

"That's why I try and keep myself busy so it doesn't resurface. That's why I try and do so much so I don't sit at home and think about shit times."
Reynolds was 22 when he was selected by the HSV rallying programme to partner Flintoft for the upcoming Mount Buller Sprint.
"It was just a bad situation," he said.

"The car they gave me wasn't up to scratch; it didn't stop well, the suspension was all dodgy. It just had a really powerful engine, which made it a bit of a death trap.

"We did a lot of work on the car, we tried to make it better. Myself and Paul went up there the week before and mapped out the whole stage, and did many, many runs to figure out the corners and all the numbers.

"He was unbelievable at his job."
The same year, Reynolds would win the Australian Carrera Cup championship before being promoted to the Fujitsu V8 Supercar series (now Super2) by Tony D'Alberto Racing.
Reynolds now currently races for Penrite Racing where he has established himself as a consistent front runner in the championship.
If either you or someone you know is suffering from depression or anxiety please call the free 24/7 helpline on 0800 111 757 or text 4202
Story Source: V8 Sleuth