John De Veth blasted back from a slow pitstop to win the one-hour national endurance championship at Hampton Downs.
The McLaren driver converted his pole position into an early race lead.
What then looked to be a leisurely cruise to the finish was then flipped on its head when the first safety car was deployed to recover a stricken Corvette.
De Veth pitted under the yellow flag but slipped back to fifth in the queue after a sluggish stop.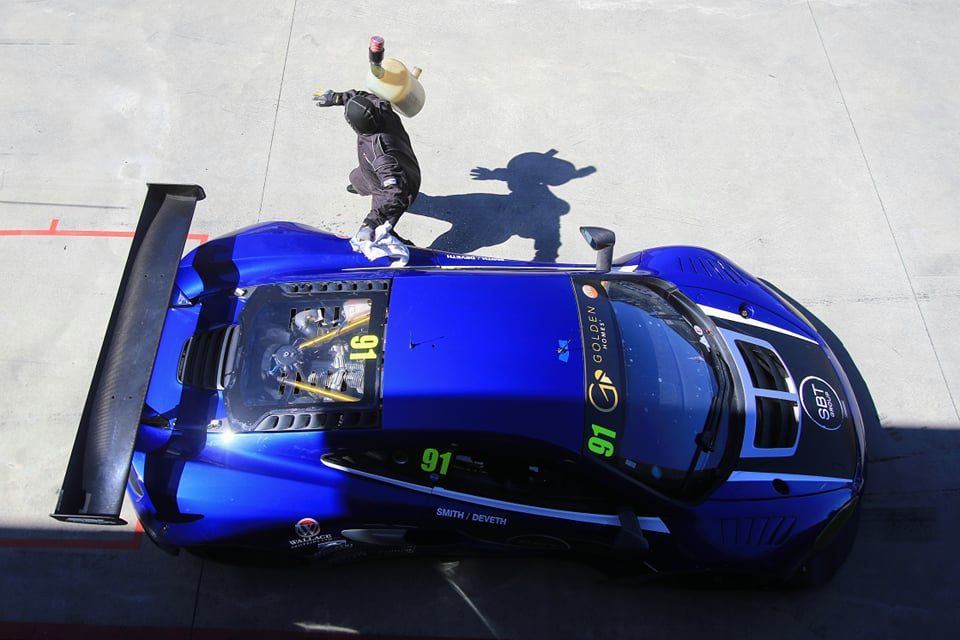 That gifted the lead to Sam Collins in the Marc II V8 Mustang.
It was a short-lived lead, Collins spinning on the exit of the sweeper, slumping back into the midfield.
John Midgley became the new race leader in the Ford SuperTourer, but it would be a losing effort in his fight with De Veth. The McLaren was too fast on the day.
The race was neutralised for a second time when Darryl Clarke had a smoky adventure in one of the Hampton Downs swamps.
Race control deployed the fire crew, and the safety car bunched up the field for a second time.
De Veth bolted at the restart, going on to win by over ten seconds.
Further back, Midgley lost places to Kris Bostock and a recovering Collins.
Bostock and Collins then engaged in a thrilling battle for second. Bostock held his nerve through the twisty bits, but the sheer muscle of the Mustang had Collins zip past the Porsche on the straight.
That was how it finished. De Veth ran away to claim a national title. Collins and co-driver Paul Radisich were second, while an elated Bostock was third.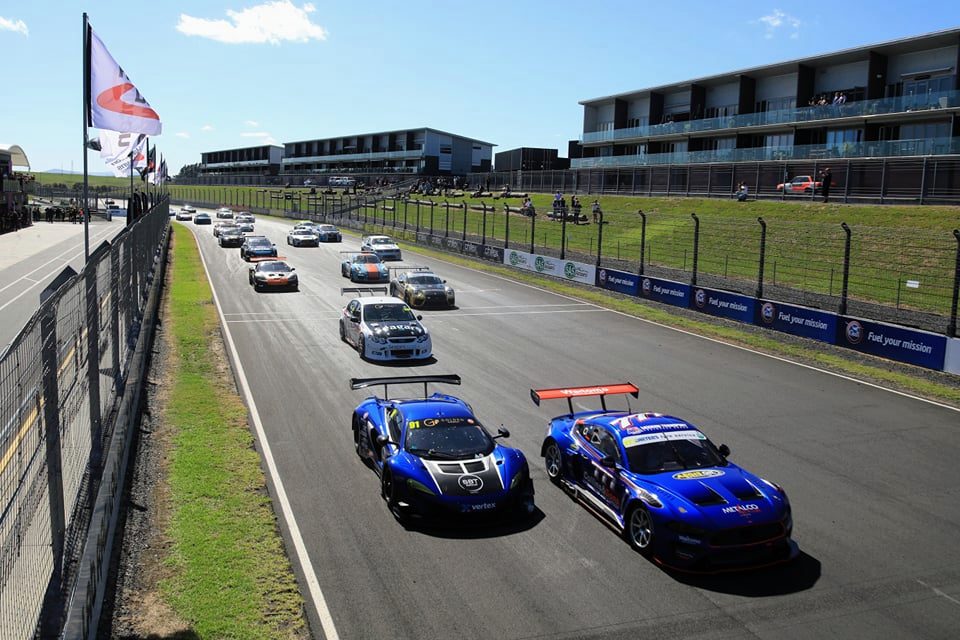 "It was a good race," De Veth said. "Car was good. Track was good."
Good.
De Veth's usual co-driver Glenn watched from home, sitting out the weekend with broken ribs.
"Missed my driving buddy. Wish you were here Glenn."
Bostock was the most joyous of all the podium finishers.
"Woo-hoo, can't get much more out an old boy," he said.
"There was a lot going on all. So, super rapt with the team."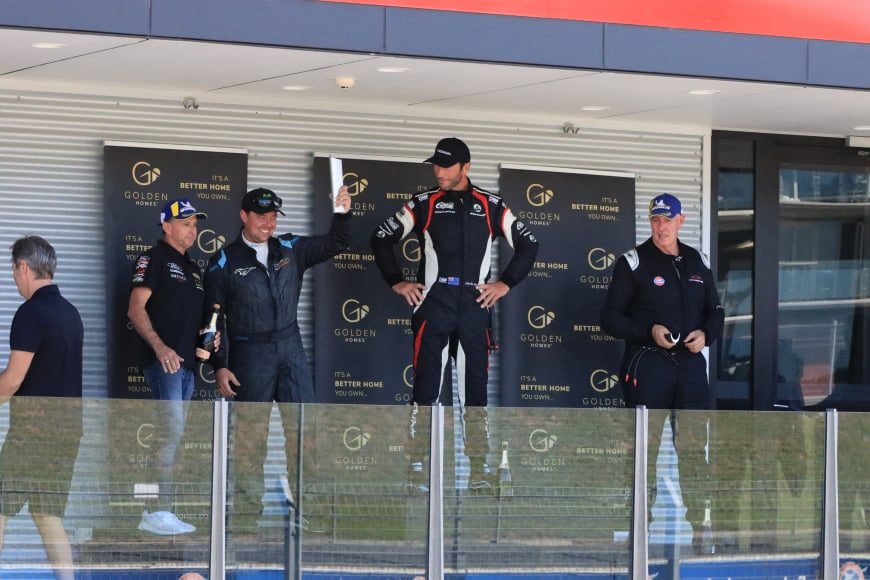 There were also several class winners throughout the field.
Tim Martin and Luke Neuberger won Class 1.
Gene Rollinson won the Class 2 title.
Collins and Radisich add the GT B championship to their overall podium.
And Jono McFarlane is the national one-hour champion in the GT C class.
Provisional results:
| Pos | Driver/s | Gap |
| --- | --- | --- |
| 1 | De Veth | |
| 2 | Collins/Radisich | 10.171s |
| 3 | Bostock | 13.168s |
| 4 | Midgley | 21.214s |
| 5 | Brooks/Riding | 21.244s |
| 6 | Rollinson | 22.700s |
| 7 | McFarlane | 25.860 |
| 8 | Martin/Neuberger | 36.415s |
| 9 | Neil | 54.960 |
| 10 | Kirkpatrick/Webb | 1 Lap |
| 11 | Ross | 1 Lap |
| 12 | Wallace | 1 Lap |
| 13 | Baguley | 1 Lap |
| 14 | Sievwright | 1 Lap |
| 15 | Beziac/Doe | 1 Lap |
| 16 | Aitken | 1 Lap |
| 17 | Sullivan | 1 Lap |
| 18 | Melmezac | 1 Lap |
| 19 | Timperley | 3 Laps |
| 20 | Graham | 3 Laps |
| 21 | Rollo | 4 Laps |
Images: Matt Smith