The ENZED Central Muscle Cars are looking ahead to an exciting season finale at this year's ITM Auckland Super400 from Hampton Downs.
VelocityNew spoke to Paul Boden President of the Central Muscle Car club.
"Debated by many and argued by most as to whether Enzed Central Muscle Cars is the class act in Motorsport in NZ at the moment, our season is almost at an end after having competed in 6 rounds to date," Baden said.

"Although based predominantly in the North Island, there are a number of Club Members based in the South Island as well and as such, the Club has recently returned from racing at 2 Rounds in the South Island, Highlands Park in Cromwell and Levels in Timaru, both of which were very successful for the Club, so we couldn't be more happy"
The ENZED Central Muscle Cars are synonymous for their large field numbers and incredibly powerful cars from yesteryear.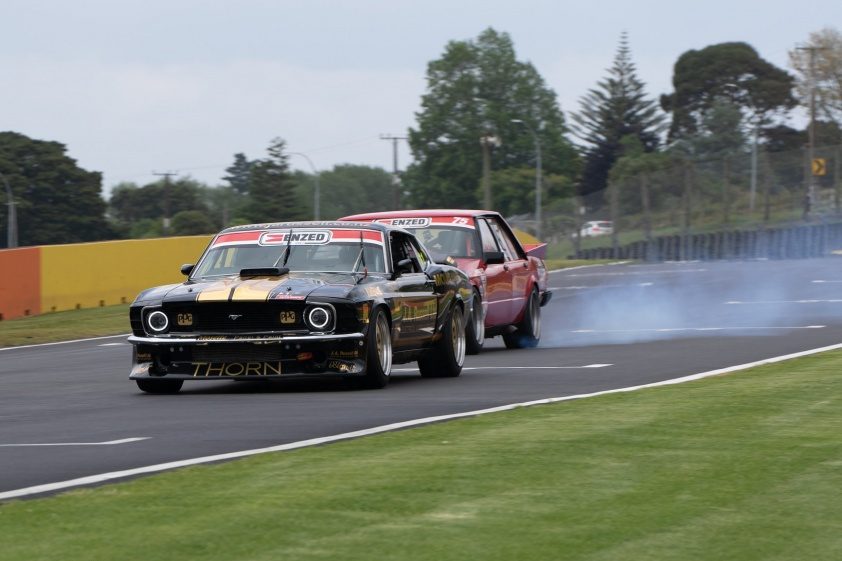 But away from the racetrack, the series also stressed the importance of being a club.
"Being a Club, there is a great mix of Cars and Drivers within the organisation, all of whom race in the series to have a good time," added Boden.

"Yes there is the Chocolate Fish at the end of it all that the drivers are racing for but by large it's the Club Spirit and friendship that most enjoy.

"The Club has some named drivers within the ranks but at the end of it all, they are just out for a good time, like everyone else in the Club."
The championship has recently come off their penultimate weekend from Manfeild for the NZ Grand Prix, with 1972 Holden HQ Monaro of Dean Hansen who has a narrow lead of the 1A class, marginally ahead of Dean Perkins in the '79 Ford Falcon XE.
Angus Fogg sits behind the pair with a chance to snatch the title from both come Hampton Downs. While runaway leader of the 1B Class, the 1985 VK Commodore of Tony Boyden, is looking set to claim the class title next month.
Meanwhile, the 1968 Chevrolet Camaro of Shane Holland is running away with the class 2 title, a second tier of the series which aims to keep the cars closer to their manufacturer base specs.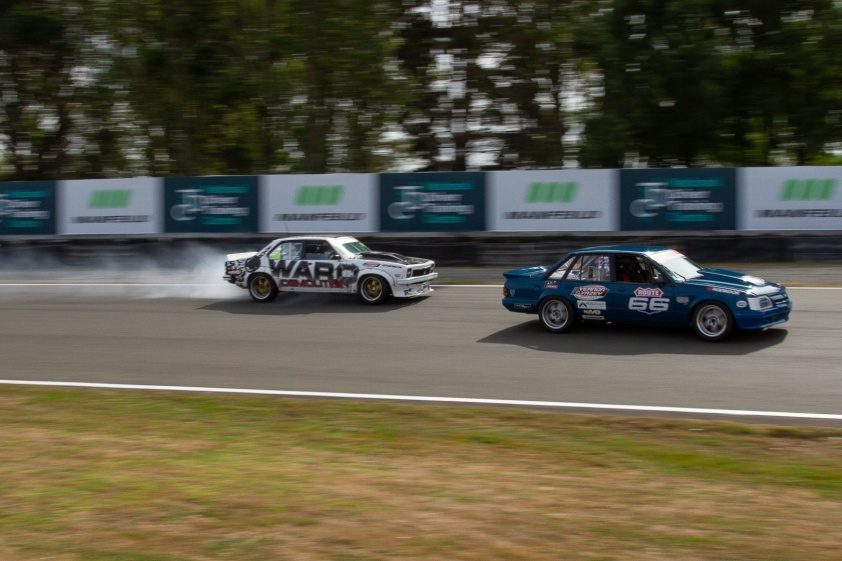 "It doesn't get much better, starting their 2019/20 season off with the Supercar round at Pukekohe and closing the season off with the Supercar Round at Hampton Downs, is probably one of the highlights for many within the Club this season," concluded Boden.

"To be invited to 2 such events, the club is obviously doing something right and again is arguably the Motorsport Club to be part of in NZ right now.

"As an added attraction, because it's the first time the Supercar series has been to Hampton Downs, it is even more exciting for them to be part of and closes their 2019/20 season off on a high.

"Roll on April and the Supercar meeting at Hampton Downs, Enzed Central Muscle Cars will be there in force!"