Jaxon Evans has finished strongly in the second round of the Porsche Mobil 1 Supercup 'virtual edition' claiming a fifth in race one before recovering from an early race spin to clinch sixth in the second race.
But it was title rivals Larry ten Voorde and Ayhancan Güven who stole the headlines. The pair trading wins both of which coming from overtaking one another on the final lap.
Contested at the Silverstone Grand Prix circuit, fellow Porsche junior driver Güven secured pole position for the first 25-minute race.
But at the start it was ten Voorde who got the jump of Guven, snatching the lead in the early stages of lap one. The duo then broke away from the challenging pack and battled amongst themselves for the lead to the last lap.
Qualifying third out of a grid of 31 cars, Evans dropped a couple of spots at the start of the race but recovered nicely throughout the race to overtake Leon Kohler with a handful of minutes on the clock. The kiwi then fending off a strong challenge from the German all the way to the chequered flag to claim fifth.
Up front and Guven was starting to get impatient behind ten Voorde. As the duo approached club, the circuit's final turn, on the last lap Guven went for an opportunistic lunge up the inside of ten Voorde, spinning the GP Elite driver from the lead and going on to claim a thrilling yet controversial win.
Race two saw the grid ordered in their race one finishing positions.
As expected, both Guven and ten Voorde established a comfortable margin over the field.
An unfortunate spin from Evans early in the race meant the kiwi dropped several positions and was forced to battle amongst much slower cars in a desperate recovery attempt.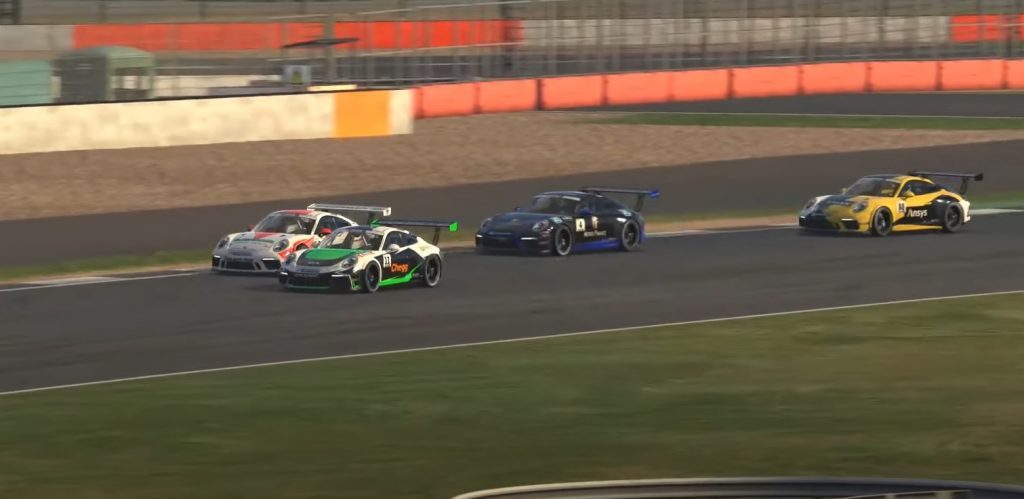 Ten Voorde obviously still frustrated after letting his rival steal a win from him in race one, searched in vain all race for a gap to get by Guven.
Ultimately the Dutchman's opportunity presented itself on the final lap as Guven was compelled to go off the racing line to lap a slower car whilst approaching Copse. Ten Voorde snatched at his chance to squeeze by the Guven and went on to claim victory in the day's final race.
Luxembourgian driver Dylan Pereira rounded off the podium ahead of Leon Kohler. Evans would make up for his early mistake to cross the line sixth.
"I started race one from position three which was a great grid spot, but then I made a few mistakes," said Evans after the event.

"In the second race, I spun early and lost several positions. But I managed to fight my way back and earn some important points."
Guven and ten Voorde share the points lead with 90 points next to their names as the field head of to Belgium for round 3 which is scheduled to be contested on April 25 from Spa-Francorchamps.