Like it or not, first impressions do matter.
You get only shot at it too, so you better make it count.
Dion Pitt certainly did, storming to a podium finish in his first-ever Toyota 86 race.
It was a result that shocked him a touch, but it wasn't any fluke.
It was an outcome of his dedication and hard work ethic from the last few days.
You see, this weekend was never going to be easy for Pitt.
He had never done a race at Highlands before and spent all of Thursday's and some of Friday's testing sessions learning its intricacies.
"It took about a day to get my head around the circuit, but the last two days, it has just come together for me," he said.
"It's a hard track at first but once I got my head around it I started nailing it."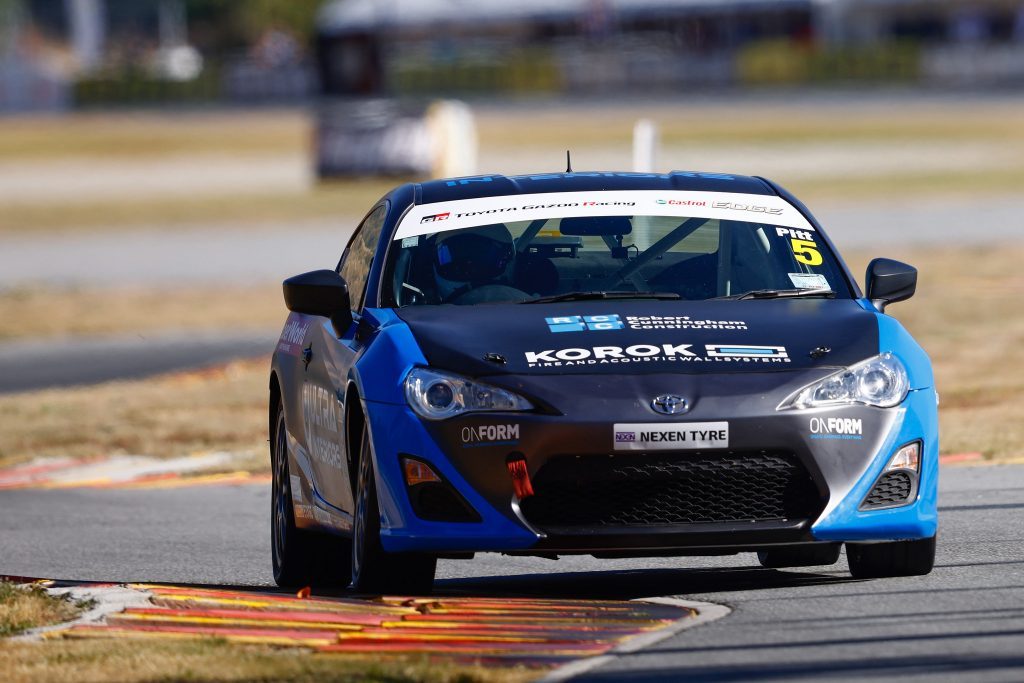 Pitt's practice times were competitive. He was frequently in the top ten in each session.
Then come qualifying Saturday morning, Pitt executed a robust performance to set the third-best lap and land a spot on the second row.
"I think I was surprised to get third in qualifying," he said. "I thought I would be around fifth or sixth.
"But in that session, everything just all came together from the last two days.
"The car was driving well. I was feeling good too."
Pitt even believes he can easily find more time in the car as he adapts more to the circuit.
But qualifying is one thing for a rookie. It is racing that is another.
Yet again, Pitt ensured his debut showing wouldn't be forgotten too quickly.
Maintaining third off the line, Pitt was nice and close behind Justin Allen in second for the opening stanza. He then went for a lunge on his rival at Turn 14 because "I just have to give it go."
It didn't work. They don't all do.
Pitt out braked himself and allowed Allen to cut back underneath to retake the position.
A slight venture onto the grass slowed Pitt, and he was caught up to by Marco Giltrap and Clay Osborne in fourth and fifth.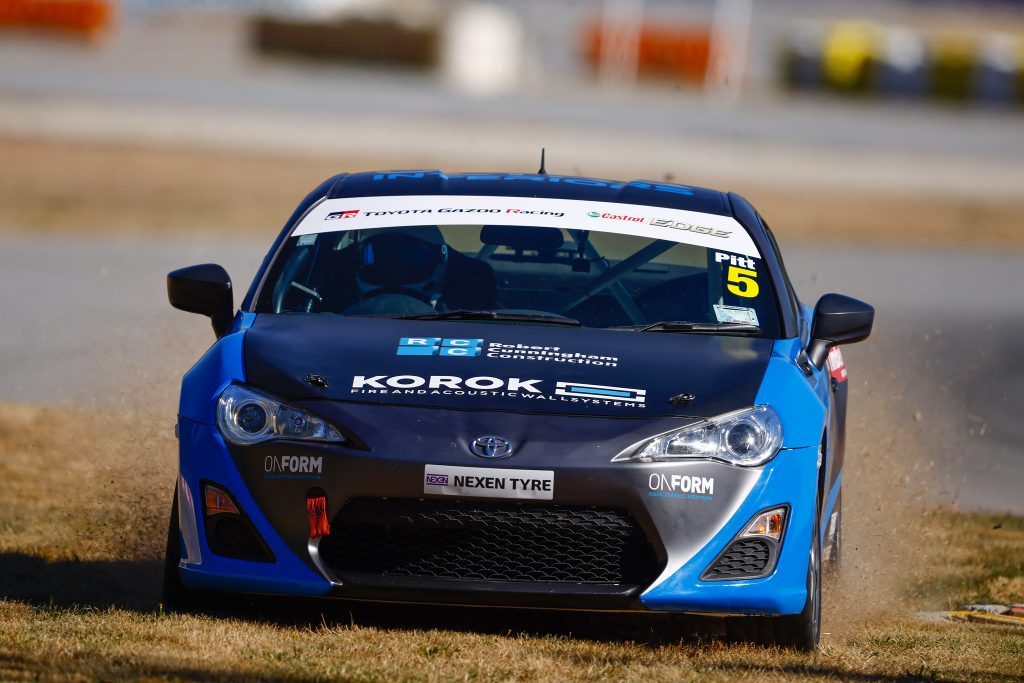 Even so, Pitt regathered his cool, and he fended off Giltrap to score a podium finish.
"Stoked," he said. Even some hours after the result, it was easy to detect the joy in Pitt's tone.
"I couldn't have asked for a much better start to the championship.
"I'm gunning for a win. I reckon I have the pace to match Simon [Evans]."
And, yeah, it's early, but is it fair to suggest Pitt could be an underdog championship contender this season?
"I'm hoping so," he said to that same question.
"This is just the beginning and I definitely think I will continue to go faster."