Brent Forman isn't backing down lightly this summer, intending to take his McLaren 570 GT4 to the top in the new Rodin Cars Super GT championship.
Forman's 2017 model is one of seven McLaren GT4s lining up this year in the ever-growing Super GT series, and he wants to be the best of them.
"I am taking this one seriously," he said.
"I intend being at the sharp end of the GT4 class and hopefully one of the lead McLarens.
"Being a proper GT4 class race with very similar cars, it means fantastic and perhaps unpredictable racing."
Forman's McLaren arrived in New Zealand in March after competing in Europe.
He then put the car through its initial paces, entering the one-hour North Island Endurance Series and finished third in class.
Since then, however, Forman hasn't had as much track time as he would have desired ahead of another season of racing.
"It may take a few laps to get my mojo back as with lockdown it has been months since I've seen a track," he said.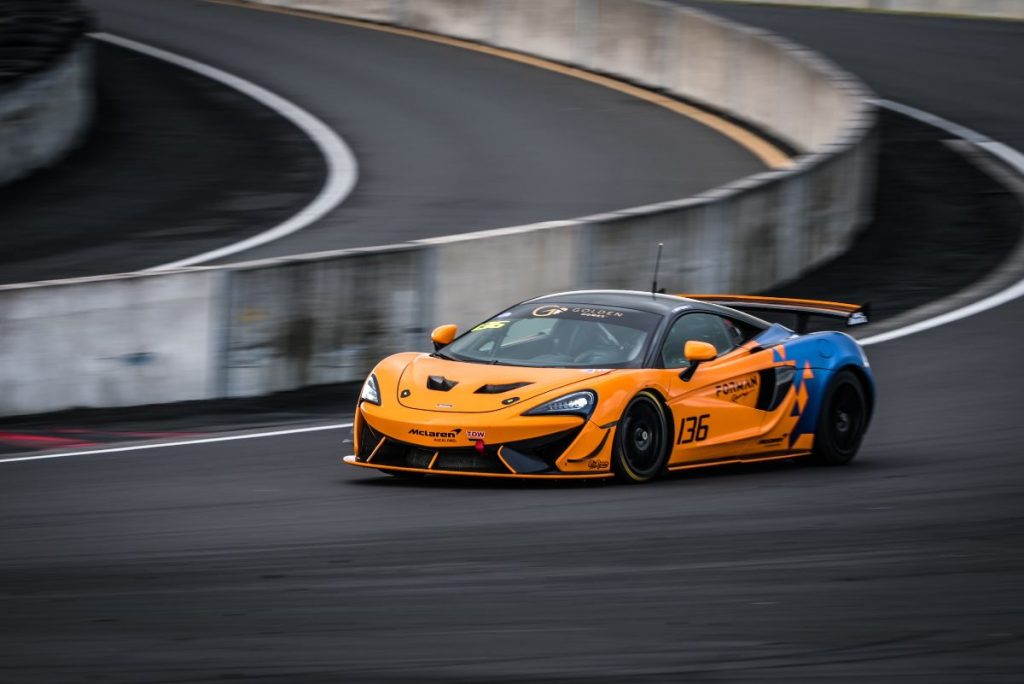 Despite only being announced in name, Super GT is New Zealand's premier GT4 series and pits the popular model against Ferrari Challenge cars and Porsche 911s.
Series promoters say they expect 30 cars to be on the grid each meeting.
Forman is excited for the opportunity to go head-to-head with other McLarens.
"The McLaren GT4 car is beautifully balanced and a dream to drive. The other McLaren owner-drivers have been waiting for just such an event. We are fizzing."
The four-round Super GT season kicks off at Highlands Motorsport Park before heading to Ruapuna a week later.
They're two circuits Forman isn't overly familiar with, but he's then looking forward to the final two rounds in his home North Island.
"My home track is Hampton Downs which is an advantage. I've regularly raced at Hamptons and Taupo, but I am less familiar with Highlands and new to Ruapuna.
"[But] I'm looking forward to hitting the track with the six other McLarens and the other GT4 cars.
"It will be quite the spectacle for not just us as drivers, but fans alike."
2022 Super GT calendar:
| Rnd | Venue | Date |
| --- | --- | --- |
| 1 | Highlands | Jan 15-16 |
| 2 | Ruapuna | Jan 22-23 |
| 3 | Hampton Downs | Feb 12-13 |
| 4 | Taupo | Mar 26-27 |