It's been the talk of town for some time now and it's become a well-known fact that Supercars is in for a huge change in 2023 with their new Gen3 machinery.
We've seen on-track demonstrations throughout 2022 of new Camaro's and Mustang's however if you've found yourself wondering what the big difference is, other than appearance, you're not alone.
One key concept has been of major focus for the new designs: Parity.
Gen3 will showcase individual driver talent whilst also allowing teams some input into setup. Gone are the days of bespoke designs and success coming for the team that spends the most.
A new generation brings a fresh start in what's expected to be an extremely thrilling season.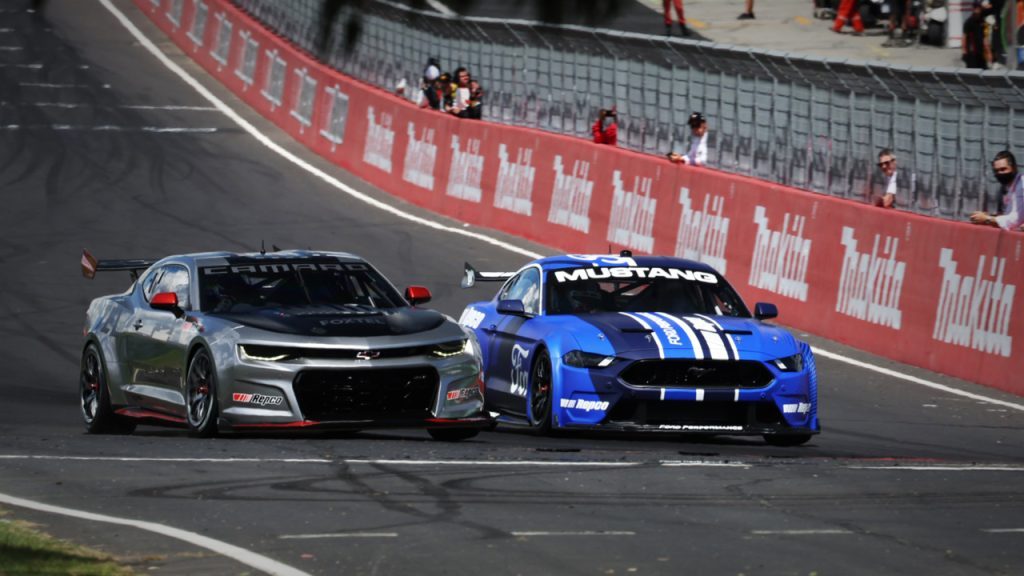 A large number of stakeholders have had to be considered in such big changes, beginning right at the top with manufacturers and funneling through to drivers and teams, and ultimately fans.
At that, considerations have been made at each level to ensure the switch is beneficial for everyone.
To do this the cars have been designed to ensure there's market relevance and a better racing experience. This begins with the engine.
Gen2 engines have become somewhat bespoke in years of late, meaning they're custom made to suit each and every user.
Gen3 changes have put emphasis on manufacturer engine design, General Motors (Camaro) featuring a single camshaft with two valves per cylinder.
In comparison, Ford's will have four camshafts with four valves per cylinder.
Those differences are made up by Camaro's higher 5.7L capacity in comparison to Ford's 5.4L. There will be a slight reduction in horsepower but they'll still be producing a similar amount of torque to existing models.
This ensures speeds will remain the same and we'll still see Supercars hitting 300km/h down Conrod and into The Chase at Bathurst.
The Ford Coyote has also been fitted with variable cam timing, meaning all four camshafts can change position as RPM changes. This makes more power but can also be used as a parity tool to balance the two engines.
Heading away from bespoke engines ensures costs are reduced for teams through not using custom built designs. It's estimated Gen3 motors will cost less than half of what current models do.
All Ford engines will be produced by Mostech Race Engines whilst all Camaro engines will be manufactured by KRE Race Engines.
A strict allocation scheme will ensure distribution is fair, engines put in a pool before being randomly given to teams.
"No one will actually know who actually owns the engine when they're built," engine guru Craig Hasted explains in Gen3 Unpacked on Supercars' YouTube.
"They'll be allocated by Supercars. This is to ensure there's parity across the field.
"No one will build a special engine for a special customer."
Supercars will test and tune all engines before allocation to ensure parity. Every Camaro will have the same engine, as will every Ford.
Both manufacturers were given broad specifications for their design which allowed for some freedom in production. Designs were then presented to Supercars officials who determined what worked and what didn't
After multiple consultations a design was agreed upon as to what worked best for both parties.
A number of other small changes have also been incorporated to the engine to ensure they remain similar to their Mustang and Camaro road-going counterparts respectively.
Parity between Chevrolet and Ford has also been a focus for aerodynamic development, a much smaller rear wing responsible in part for a reduction in downforce expected to be between 60-70 per cent.
Gen2 cars currently make approximately 450kg of downforce at 200km/h. That's estimated to reduce to roughly 140kg in Gen3, similar to Porsche Carrera Cup cars.
This will also attribute to better racing, cars able to follow closer without experiencing the massive airflow disruptions experienced in generations of past.
One favourite of fans and drivers alike has been kept, the gear stick offering a unique racing experience rarely seen elsewhere.
That was something decided on very early in Gen3 development, Supercars CEO Shane Howard recognising the decision to keep it will ensure one of the favourite components of Gen2 remains.
"Following the early rounds of testing in the prototypes, and unanimous support from the Gen3 Steering Committee, I can confirm the Camaro and Mustang will race using the current fully manual gear shift for 2023 and beyond," he said to supercars.com back in February.
"We strongly considered the overwhelming feedback from our fans, teams and drivers that the gear change mechanism and the commensurate skill required to down change properly cannot be lost in Supercars unique heat of battle on-track.
"We have always celebrated the difficulty that comes with driving a Supercar. The shifting of gears has become part of the artform required to succeed in our category."
From on track appearances, it's easy to see the cabin space of Gen3 Camaros and Mustangs has reduced. The 10cm height reduction has caused some issue with chassis design. Engineers have had to find a way to ensure driver position and roll-cage location work in harmony as a result.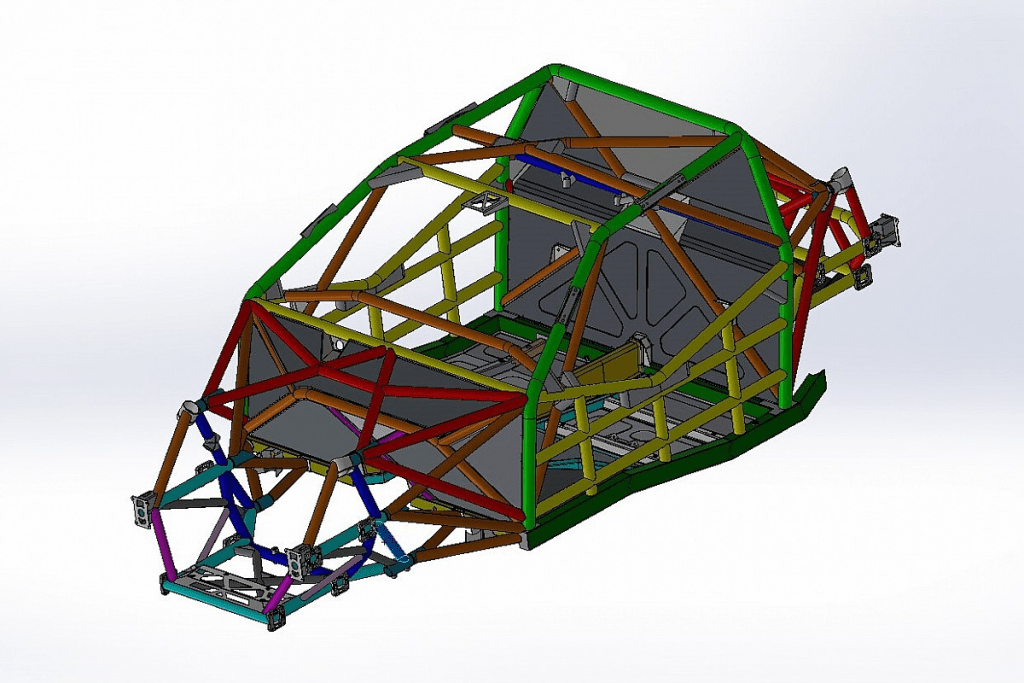 Sustainability has also been of focus during chassis design, "clips" allowing for easy part changes should an accident occur.
"The idea is that if you have a decent accident, then what you can do is you can just unbolt a front clip and remove it and then fit a new one," Perry Kapper, chief designer at Dick Johnson Racing explained in an interview with MOTOR. "So that should, in theory, make it a lot easier to repair the cars at the race track and you'll need less skilled people on hand to be able to fix the cars."
Complaints in early testing indicated leg numbing was an issue, so designers raised the seat higher and put it at more of a recline to combat this. The pedals are also slightly higher than in older models however this has been worked on throughout the development by adjusting the car floor.
Field of vision is an area also expected to challenge drivers. Traditional Supercars models have been based on four-door sedans, whilst new Mustangs and Camaros are based on road-going two-door sports cars.
The "glasshouse" of visibility has been a strongpoint from this in Gen2. Now drivers will need to rely on visual aids, including specially designed digital mirrors.
Field of vision implications have also been dealt with through specially designed digital mirrors.
People with an eye for detail will also notice the exhaust of Gen3 cars has moved forward to sit just behind the front wheels. This is also due to the reduced cabin space, the system required to exit much closer to the engine. A section of raised floor has been added to the passenger side of the car for this.
Interestingly, to create symmetry, an identical area sits empty on the driver's side. This is done deliberately to allow for battery space when Supercars heads that direction.
So dramatic are the changes that even the wheels are different.
A new rim design has been created with an aim to reduce damage should wheel-to-wheel occur.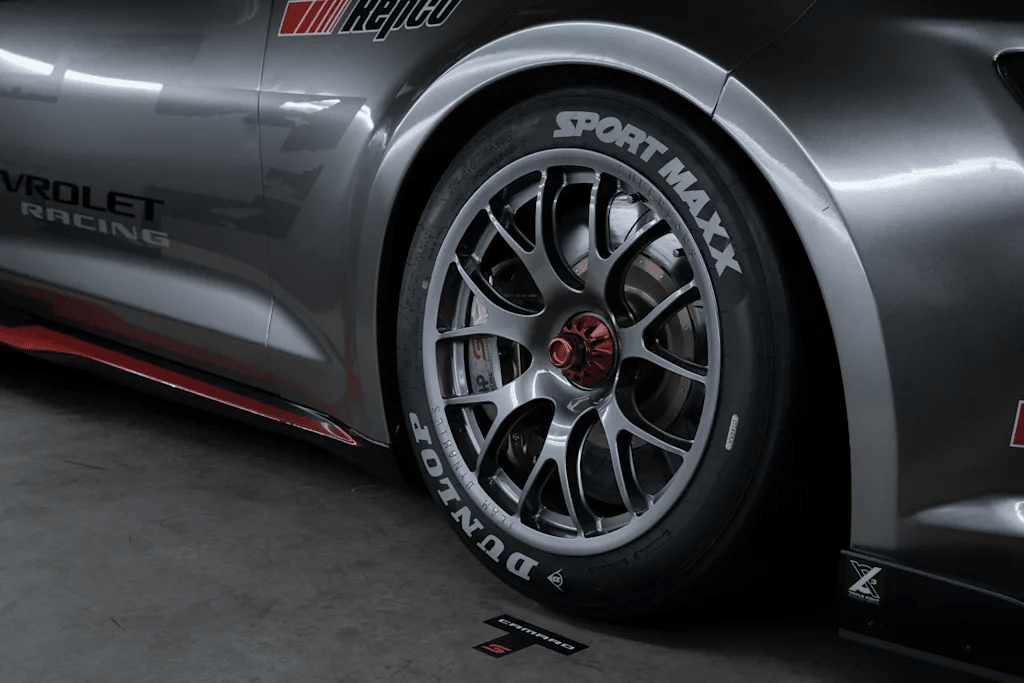 We could continue to list new features on Gen3 cars for hours to come. The switch is massive and the new models are unlike any seen before in Supercars.
Whether it be an increase of panels on the car for easier repair, an aluminium engine design or even the radiator, the move to a new generation is set to shake things up and send us into the unknown.
It would be easier to list the features that remain, transaxle, rear suspension wishbones, the rear uprights and of course, the gear stick.
Whilst parity is the aim of the change, enough freedom has been left for teams to find setups that work for them and their individual drivers.
With changes like this in past it's been a great opportunity for young drivers to succeed. Muscle memory of more senior competitors need to be re-developed. For top drivers, this shouldn't be a problem.
One thing is for sure, the 2023 Supercars season is going to be a good one. We're likely to see multiple race winners, perhaps even a rookie or two on the top step at some point.
Whilst we have to wait awhile to see Gen3 in action on New Zealand shores, this season is shaping up as one to not be missed.
The 2023 Supercars season gets underway on March 10-12 with the Newcastle 500.
Header Image: Nathan Duff and Easton Chang