Emma Gilmour is no stranger to going to places and doing things no one else has done before.
The Kiwi rally ace is a real pioneer when it comes to tossing up stones and rubble for a living.
Now comes Gilmour's next challenge. This weekend, in the Saudi Arabian desert, marks day one for Gilmour as a full-time Extreme E contender. It will also be her first-time racing as a factory McLaren driver – a team new to the competition.
"I think it will be a learning curve for us, especially at that first event," she said at the team's launch.
"We had a productive test at the end of last year, but I think it's doing those procedures like the driver switch zone, which, when you've got race pressure, will make it a new challenge."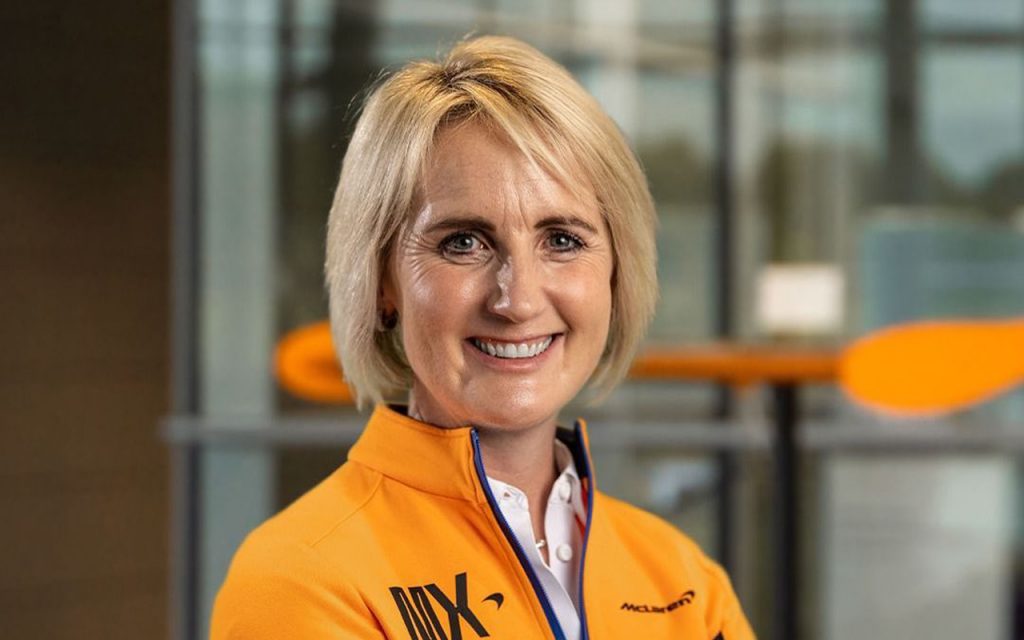 Extreme E is genuinely a one-of-a-kind race series. It takes teams of two to the world's most…wait for it…extreme locations and pits them against rival teams in a rally sprint format.
The vehicle used is a beast of an all-electric SUV, of which every team has the same.
Gilmour did a handful of rounds last year as a reserve driver for the Veloce team. She went to the Arctic X-Prix in Greenland and the Island X-Prix in Sardinia.
Her efforts must have caught the attention of someone important because it was then announced Gilmour would lead McLaren's inaugural Extreme E entry.
She is joined at the helm by American racer Tanner Foust.
"All of us at McLaren can't wait to see what Emma and Tanner can do out in the desert," McLaren's CEO Zak Brown said.
Gilmour also got her first look at the team's new livery last week. It's derived from McLaren's 2022 Formula 1 paint scheme, featuring the iconic papaya orange and light blue.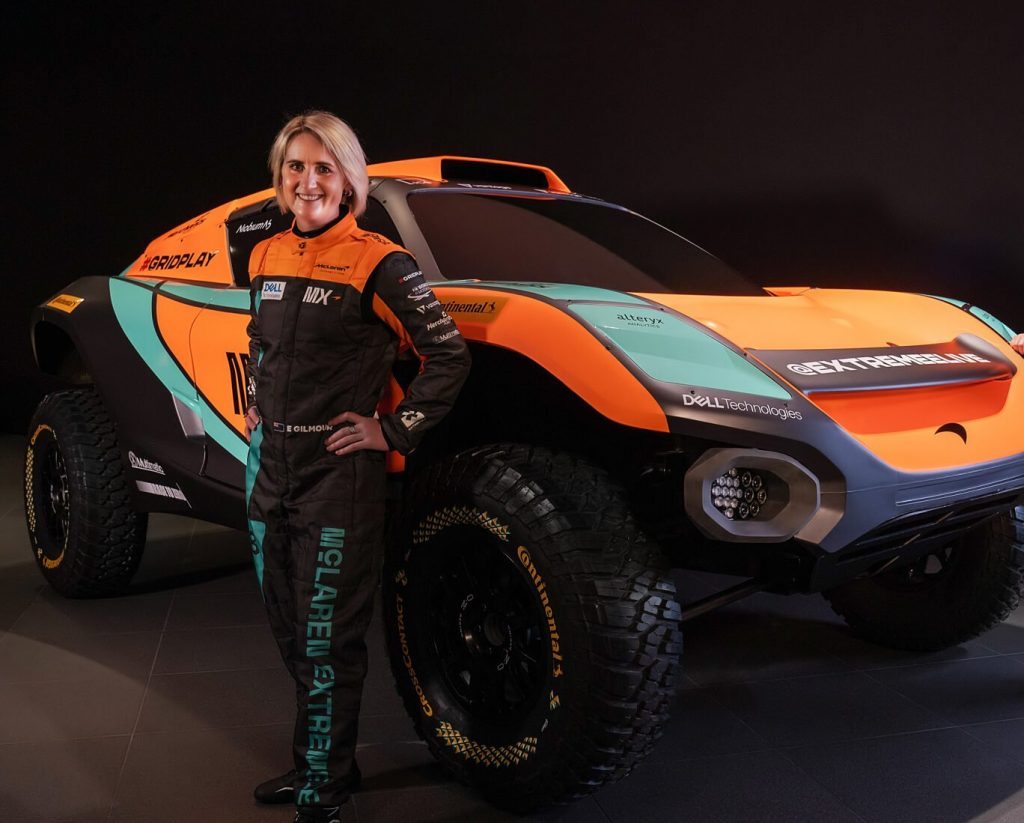 But it's not the colours that matter. It's that Kiwi-shaped badge on the front.
"Growing up in New Zealand, Bruce McLaren is such an iconic name in motorsport," she said.
"I never imagined, I never day-dreamed about racing for McLaren because I was a rally driver."
This weekend's Desert X-Prix is the first of five rounds this season. Gilmour will then visit places like Chile and Uruguay and also return to a familiar venue in Sardinia.