Luke Manson took Open Class feature race honours at Taupo yesterday in the Golden Homes GT New Zealand Championship, with Stephen Harrison the first of the GT4 runners home in his Aston Martin.
The Open Class podium was rounded out by Marco Giltrap in second, with the duo of Rob Steele and Paul Southam in third.
In GT4, Mercedes driver Jono McFarlane finished second to Harrison, with Nigel Cromie – in his McLaren – third.
From the start, pole sitter Marco Giltrap got a flying launch, maintaining the lead through the opening corners.
Behind, it was disaster for Rick Armstrong, who was spun by Heremana Malmezac. The Porsche's of Paul Pedersen and Grant Aitken also caught up in the melee, the Pedersen car having to retire from the race.
Armstrong managed to re-join and salvaged a fourth place result.
Following an investigation during the race, Malmezac received a drive through penalty for his part in the incident.
As the race unfolded, Giltrap held his lead, and was hounded for a portion of the race by Francois Beziac.
During the race there was also a 10-second penalty for Ginetta GT4 driver Steve Scoles, after contact with the Ferrari of Wayne Leach.
With the pit stop window opening part way through the race, Giltrap was one of the first to take his compulsory stop, with the Ferrari of Wayne Leach also pitting. Having held the lead, once he re-joined, Giltrap found himself down the order and had to push hard to get back to the front.
Back in the GT4 field, there was contact between the Aston Martin of Stephen Harrison and the Mercedes of Glen Cotterill. The incident was investigated post race and Harrison was handed a 10-second penalty, though it didn't affect the end result as he finished the race with more the 15-seconds in hand.
Further behind Harrison where was a close battle between the Mercedes of McFarlane, and the McLaren of Cromie. McFarlane managing to make a last lap pass to clinch second place.
Following the pitstop cycles, Manson found himself in the lead and held it until, the chequered flag fell, and managed to hold off a fast approaching Giltrap.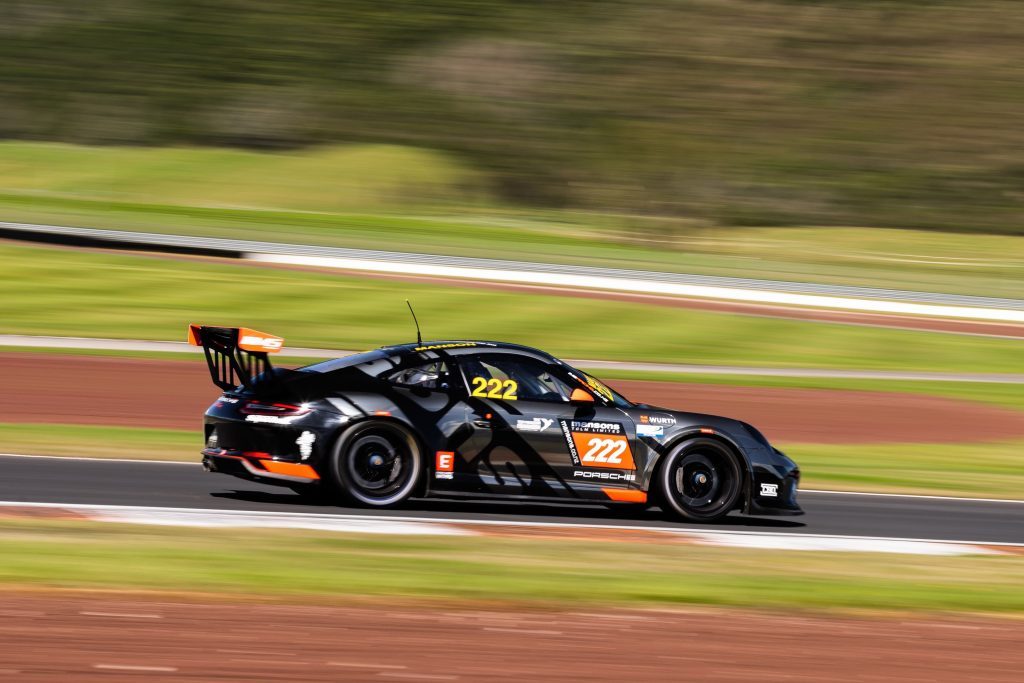 For Manson, the win, his second of the season, wasn't easy, and he was aware of the fast charging Giltrap behind him.
"Managed to hold off an unbelievably fast Marco, he's a speed machine, and always puts a bit of pressure on. Good race overall, really happy," said Manson.
Over in GT4, Harrison was pleased to take the win, and was regrettable about the earlier on track contact with Cotterill.
"I really enjoyed that race, it was a shame about the coming together for Glenn Cotterill. I thought he had moved over out of the way, and we just tapped," said Harrison.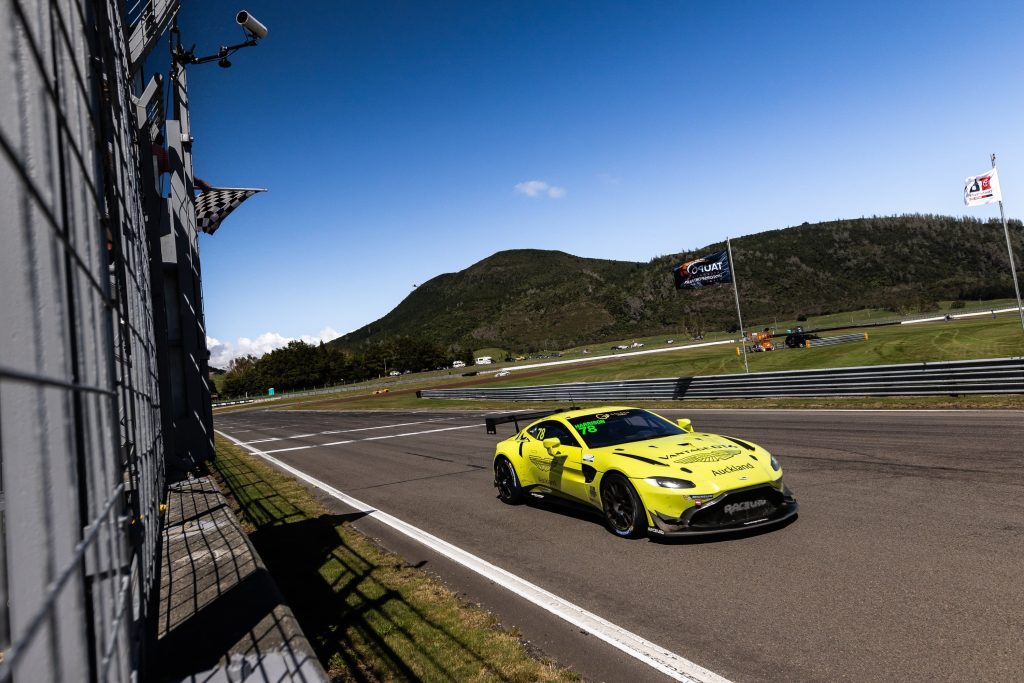 The Golden Homes GT New Zealand Championship has two 30-minute races today.   
Words: Supplied
Images: Supplied