Brendon Hartley has been crowned the winner of the 24 Hours of Le Mans claiming his third outright win of the iconic race.
The New Zealand driver shares the #8 Toyota GR010 Hybrid with teammates Sebastien Buemi and Ryo Hirakawa who had a trouble free 24 hours around Circuit de la Sarthe.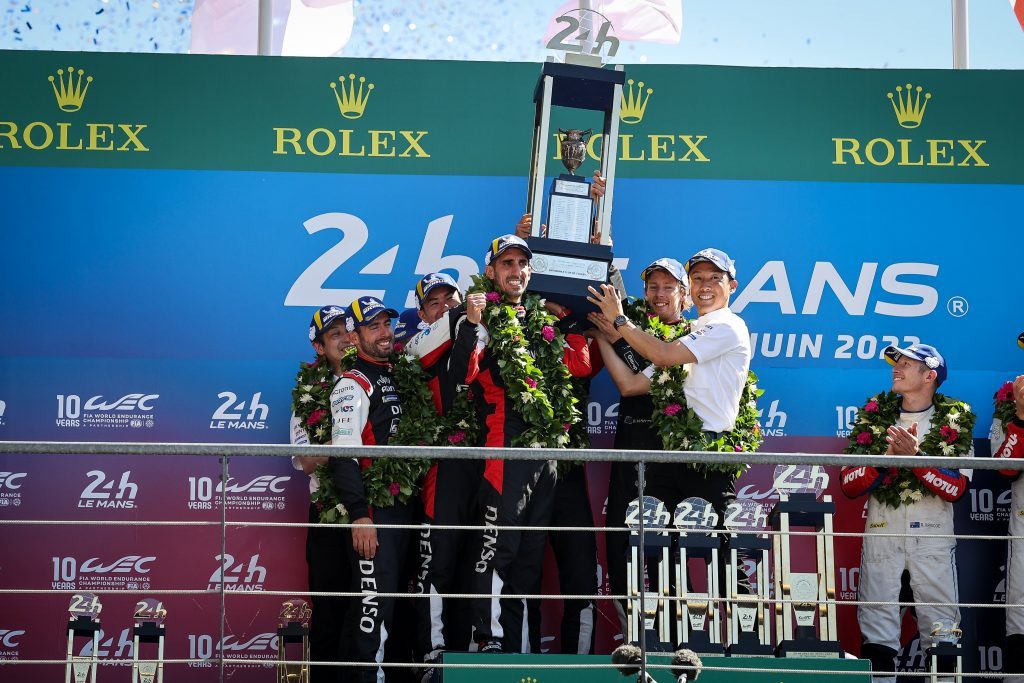 The same couldn't be said for the #7 Toyota of Jose Maria Lopez, Kamui Kobayashi and Mike Conway who stopped on track to reset the electric motor with just four hours remaining.
The setback put the #7 car half a lap behind the #8 Toyota essentially sealing the deal for Hartley's Toyota.
However, the Toyota pair still managed to come home in the top spots, giving the Japanese team a one-two victory.
Australian driver Ryan Briscoe rounded out the podium, bringing his #709 Glickenhaus home in third.
Fellow kiwi Shane Van Gisbergen managed achieved top five in the GTE Pro class by crossing the line in fifth place, 32nd overall.
The #74 Riley Motorsport team Van Gisbergen was racing for this weekend was aided to fifth by the collision between an LMP2 and the #64 Corvette who was leading the class at the time as well as suspension drama suffered by the #63 Corvette.
Victory in the GTE Pro class went to the #91 Porsche RSR driven by Gianmaria Bruni, Richard Lietz and Frederic Makowiecki.
The third kiwi to be racing in the 24 Hours of Le mans this weekend was Nick Cassidy who scored sixth place out of the 23 GTE Am entries. The New Zealander finished the race 39th overall.
As for LMP2, the #38 JOTA Oreca driven by Roberto Gonzalez, Antonio Felix Da Costa and Will Stevens dominated most of the race and ultimately brought home the win by the race's end.
Just nine out of the 62 race starters retired from the race.
Main image: Toyota Gazoo Twitter