Callum Hedge returned to winning ways at New Jersey Motorsport over the weekend to extend his Formula Regional Americas Championship lead to 55 points over closest rival Ryan Shehan.
The two victories make it nine for the season for the talented Kiwi, while his winning streak ended at seven when he finished runner-up in the opener.
Hedge began the weekend in fine form to take pole for the opener, setting a 1:18.321 to edge Shehan by 0.614 seconds. JENSEN's Oliver Westing was third fastest, only one-tenth off the front row.
Westing got a great launch off the second row in Saturday's opener, taking the lead into Turn 1, where he remained for the entire race. Hedge recovered from the slow start to move from third to second, with Shehan settling for third but stripped of his podium following a post-race penalty that dropped him to fourth following Lap 1 contact with Hayden Bowlsbey, who had also moved past both front-row starters off the line.
Hedge started Sunday's opening race from fourth but was quickly back in business, taking the lead by Turn 3 and never looking back. Shehan finished second, 2.430 seconds behind, and Cooper Becklin was third.
"It's great to get the win today," said Hedge after climbing from the car following his Race 2 victory. "We didn't quite get it done yesterday. I didn't get a good enough start, but I made sure I looked over the data last night to analyze what happened, what I did wrong and then made sure I didn't do it again today."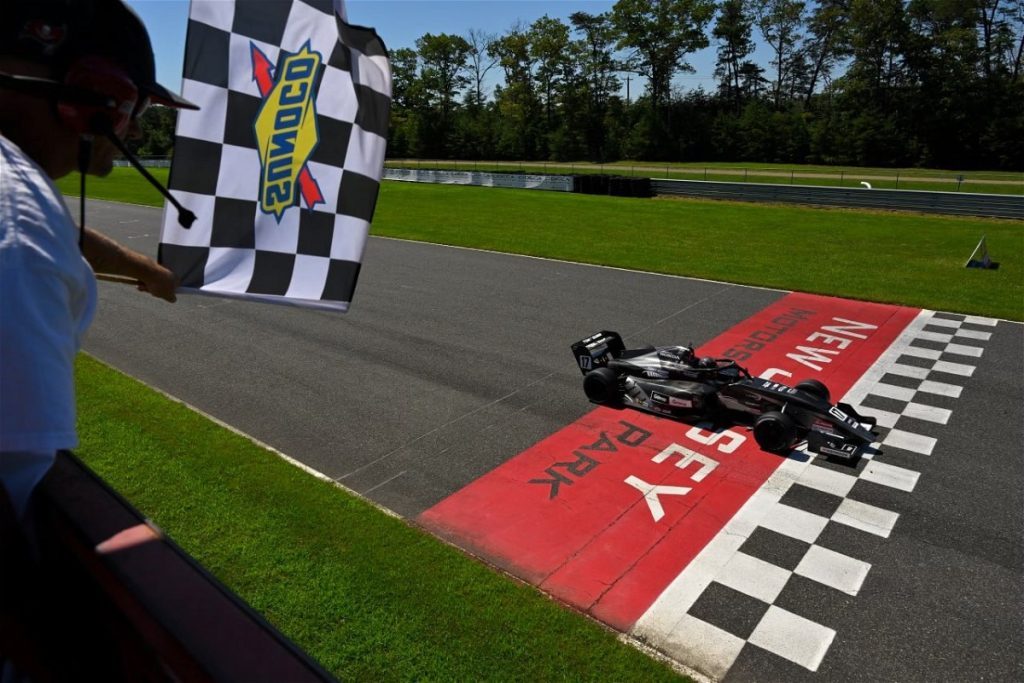 A lights-to-flag victory would follow for Hedge in the finale, who stormed to a convincing 12.5-second win over Westling and Becklin.
A frightening accident between Hayden Bowlsbey and Shehan shuffled up the order over the final laps, with the former's car flipping over the tyre barrier. Bowlsbey had been on a charge from the rear of the grid and was battling for second when he made contact with Shehan's rear wheel, which sent the nose of his Ligier JS F3 upwards and spinning into the gravel, where he would ultimately roll.
Shehan would recover but at the rear of the field, while Bowlsbey was uninjured in the accident and cleared by medical officials.
"To be honest, it wasn't really that eventful of a race," Hedge said, following the race. "But the main thing is that Hayden [Bowlsbey] and Ryan [Shehan] are okay. To see the car upside down—I was like, 'that's not ideal'. We never want to see that."
Just six races remain in the Formula Regional Americas Championship, beginning with a run at Virginia International Raceway on October 5-8 and concluding at Circuit of the Americas on November 2-5.
The prize of a Super Formula drive is in reach for Hedge, who may find himself on the plane to Japan next season should he hold on to take the title.
Header Image: Formula Regional Americas