A return to Pukekohe one final time for the Production Race Series will take place on January 29th with organisers planning a massive sendoff ahead of the circuits closure later this year.
Entries are being capped at 63 to pay tribute to the year the circuit opened, in 1963. This will see the field broken into two grids, Group A and B.
Group A consists of 31 cars with a classification of 0-2000cc. Group B will feature 32 further entries of 2001-3500cc cars. More powerful cars are included in Group B but they run under the "Group C" class within the B field.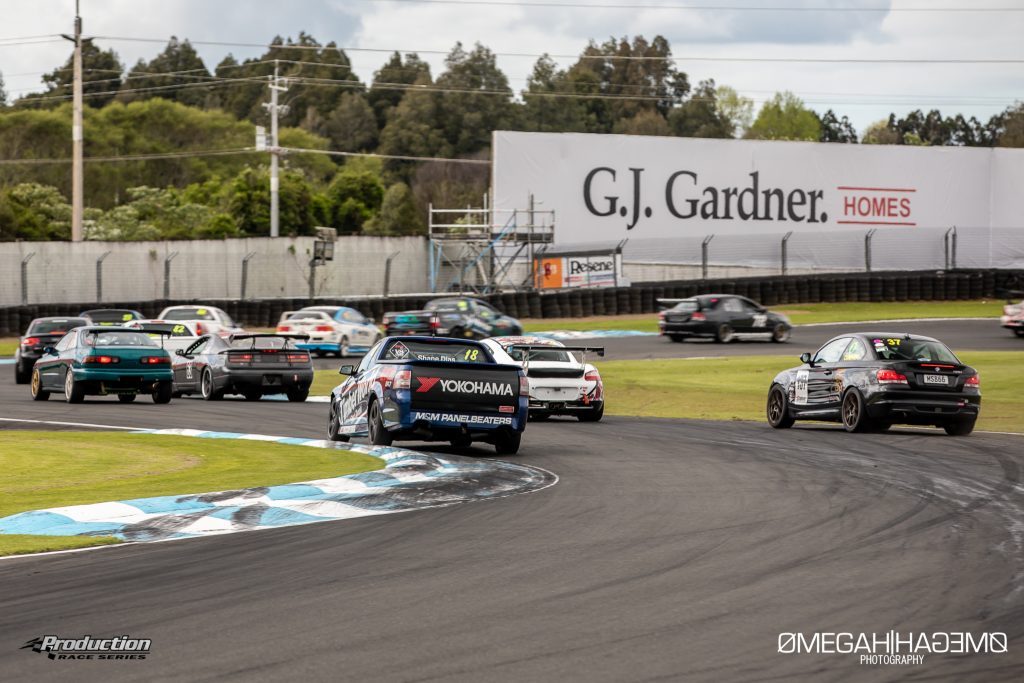 Three races are planned for the day, beginning with a standard grid-start 8-lap sprint following a 15 minute qualifying session earlier in the day.
This will be followed by a 6-lap handicapped race before a 12-lap handicap feature concludes the series' affiliation with the circuit.
A massive off-track celebration is planned following the event with a huge BBQ put on by the series for their members, race officials, marshals and even other classes.
There's also rumours that some special guests may make an appearance on the day however nothing is confirmed as of yet.
The Production Race Series is targeted towards motorsport enthusiasts with limited track experience. Despite the name, the only thing that is required to be production on a car is the tyres.
As a result an interesting range of vehicles participate at each meet.
Confirmed so far for the last dance at Pukekohe are cars ranging from Mini Coopers, Toyota Levins, Daihatsu Charade and Honda Integra right through to Porsche Cayman, a Holden Torana and even a Lotus Elise.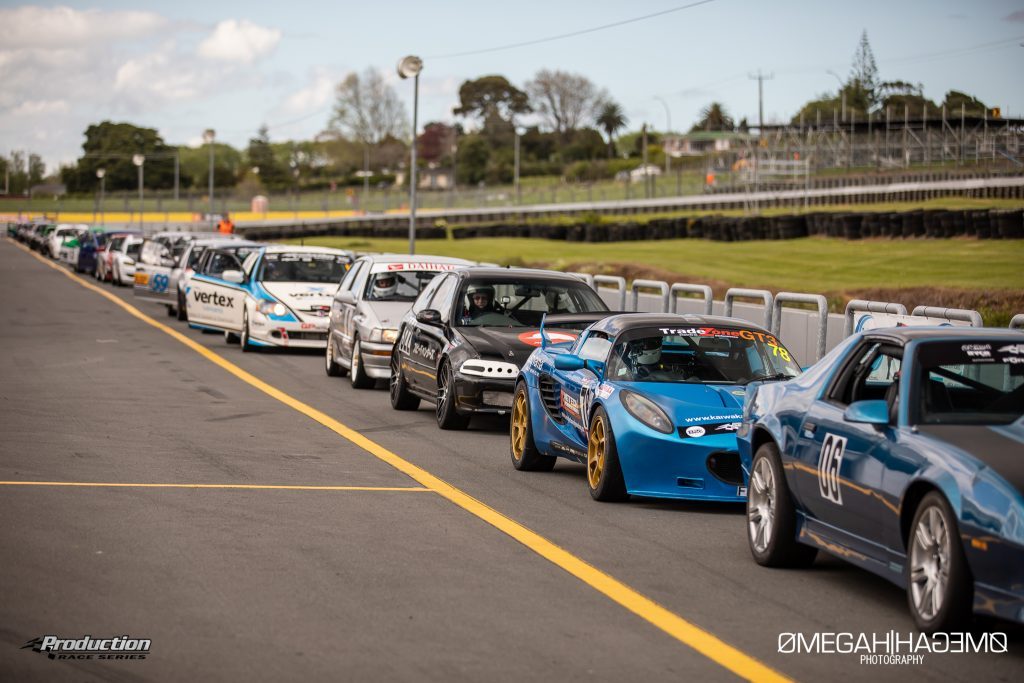 The event comes as apart of an Auckland Car Club race day at Pukekohe which will also see the Elf Rhino Racing Series, Production Muscle Cars, Northern Muscle Cars, All Classic Japanese Series, Auckland Car Club Racing Saloons, NZ Six/HQ Holden, GTRNZ and Honda Cup in action.
It's set to be an absolutely massive event with a huge amount of track activity throughout the day and you can be apart of it, Group A still with space for further 0-2000cc entries.
Further information will be available closer to the event.
Header Image: Omegah Photography (Supplied by Production Race Series)