One of New Zealand's top sports car specialist, Jono Lester, is gunning for his first opportunity to race the Dovey Family Motorsport (DFM) incredible Audi GT V8 across endurance races this season.
Velocity News caught up with Lester (pictured above with DFM Racing's Matt Dovey), to discuss what 2020 holds and how he aims to further improve his racecraft going forward.
"2019 was the quietest year of my professional career, but the circumstances gave me time to reflect on what's important and get back to the joy of simply driving," said Lester.
"I cut my first laps since August last year at the end of Feb, in the Audi.
"It felt great, it felt natural and while we still have a lot of development to do throughout the year, I'm thankful to have something going on while the world is going mad over Coronavirus – which has my international race plans in limbo for at least the next couple of months."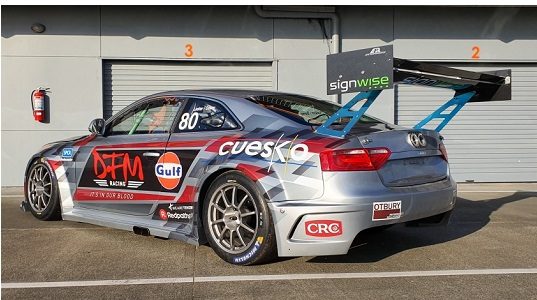 Lester will partner with kiwi racing squad DFM Racing in the team's spectacular Audi GT V8 project to campaign in this year's Golden Homes North Island Endurance series and the NZ Endurance Championship round from Highlands Park which sees the best of both Islands unite in one spectacular showdown.
On the side of all the team's endurance commitments, DFM Racing and Lester will also experience some Sprint races from the upcoming ITM Auckland Super400 round across ANZAC weekend.
Lester also highlighted the satisfaction he achieved from working with DFM Racing on such a unique racing project.
"I really like the challenge of working with DFM on something completely untested, untried, fresh and new," added Lester.

"Proper kiwi ingenuity in action, which forces us all to work a bit harder and think outside the box compared to jumping in a factory built GT3 weapon and pressing the GO button.

"I also believe it's important to focus on one team and car for a bit."
Though ultimately, Lester aims to use the opportunity presented to him here in New Zealand to develop on some localised areas of weakness.
"I've been a gun for hire the last couple of years and while we've scored plenty of good results, I haven't been happy with my raw lap pace.

"In most cases, I'm coming into a weekend/programme with no testing and in many cases no knowledge of the vehicle or team I'm driving with.

"You always find yourself a couple of tenths off where you need to be so you're driving at 110% just to hold stations, and that's never an environment in which you can truly excel."
The first round of the upcoming Golden Homes North Island Endurance Championship from Pukekohe Park will be the first opportunity to witness Lester in DFM Racing's Audi GT V8.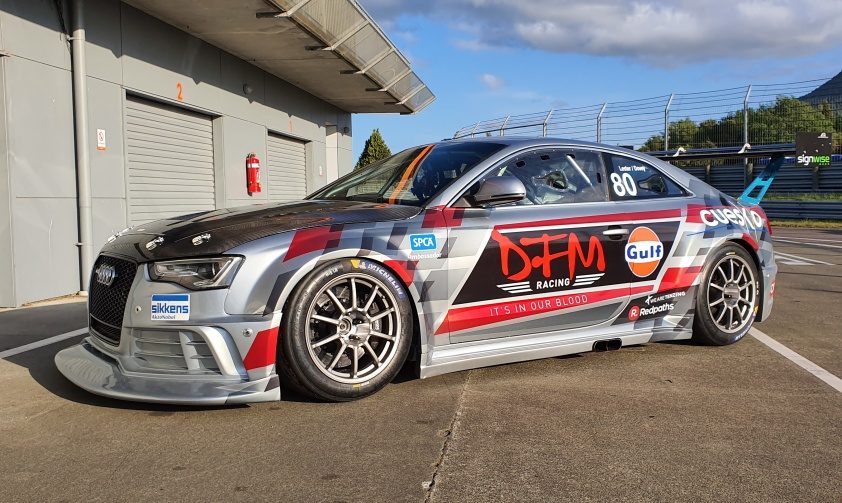 The Golden Homes North Island Endurance Series Calendar
April 17/18 – Pukekohe Park
May 15/16 – Hampton Downs
June 12/13 – Manfeild NZ Endurance Champs: 7th November 2020 – Highlands Motorsport Park ..