Ben Stewart and Christina Orr-West have continued to improve on pace in the Toyota Gazoo Racing Australia 86 Series at Bathurst over the past two days, with Stewart finishing 14th and Orr-West 25th in Friday's sole race.
Stewart is competing at Bathurst for the first time, having secured a fully-funded place on the grid by winning the Scholarship Series Shootout last month.
He was 22nd fastest in Thursday's first practice with a best lap of 2:43.3142 before cutting nearly four seconds off his top time in Practice 2 to sit 21st.
In Friday's qualifying, the Kiwi teenager was among the last to take to the track, missing out on a vital tow down Conrod Straight. He would sit in the top ten provisionally before dropping to 14th as the final laps came in.
He was the 15th driver to cross the line in the afternoon's 6-lap race but gained a place after Jayden Wanzek received a post-race penalty.
"It's been a surreal experience racing here at Bathurst, and even just racing alongside the Supercars is super cool as the crowds are massive," Stewart told Velocity News.
"I've learnt so much each session. Practice was limited, but with every lap, I'm learning and gaining time, and I believe we have the pace to run in the top ten.
"It was a pretty hectic race. I got stuck on the outside going across the top of the hill, so lost a few positions. I kept my nose clean throughout the race and came home 15th.
"I know what to expect for race 2 tomorrow, so definitely going to try to move forward," Stewart adds.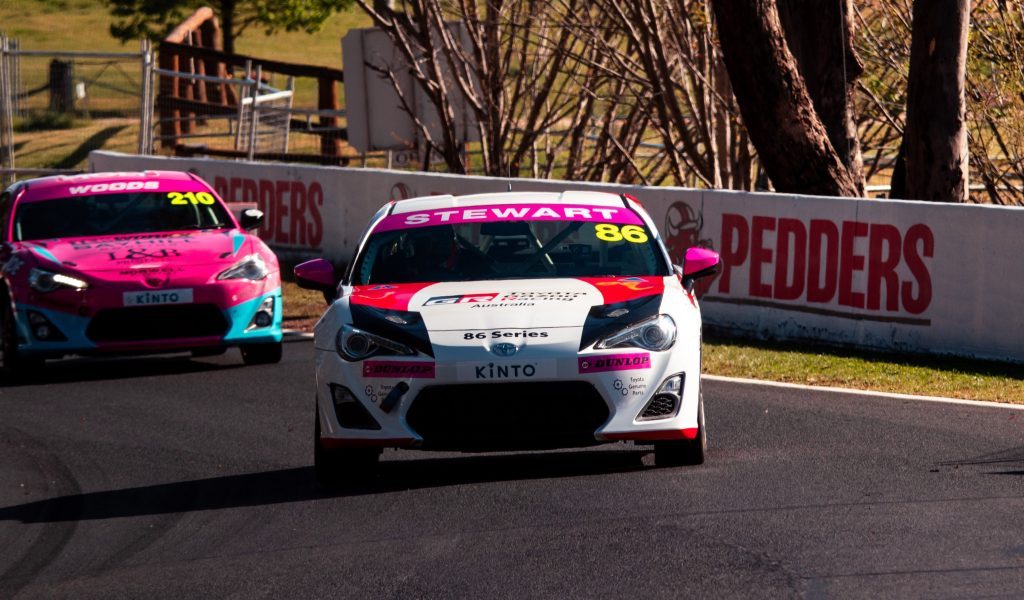 Orr-West, meanwhile, has also made good progress, improving from 2:50.4242 in Practice 1 to 2:44.1056 in Practice 2.
She qualified 30th for the race, with her 2:40.2529 over 10 seconds better than her Practice 1 time, before finishing 25th.
The Toyota Gazoo Racing Australia 86 Series returns for Race 2 at 4.45 pm on Saturday (NZ time) before the finale at 10.30 am on Sunday, just hours before the Bathurst 1000.