TOYOTA GAZOO Racing New Zealand motorsport manager Nicolas Caillol, who saw Liam Lawson's skills evolve in two seasons of the domestic Castrol Toyota Racing Series, says it's going to be hard for any F1 team manager not to be talking about an F1 future for the young Kiwi.
It was a dream weekend at the Singapore GP for the 2019 TRS champion, with his family there to watch, on what he has described as his favourite simulator track.  
Despite some configuration changes, it remains the hardest race on the F1 calendar with the challenging track and is a race run in brutally humid and hot conditions. 
Lawson, however, raised the bar again, qualifying a fine tenth to make Q3 for the first time before settling into the midfield in the race after a cautious start.
Teammate Yuki Tsunoda made it no further than the first lap after Singapore's usual first lap dramas put paid to his race. Lawson drove his way into the top ten in a chaotic race and George Russell's late crash from third place elevated him to ninth.
That meant he became the first driver in the history of the Singapore GP to score his debut F1 points at the track. At the same time he put his name in the history books as the sixth New Zealander to score F1 world championship points after Bruce McLaren, Chris Amon, world champion Denny Hulme, Howden Ganley and fellow TRS graduate, Brendon Hartley.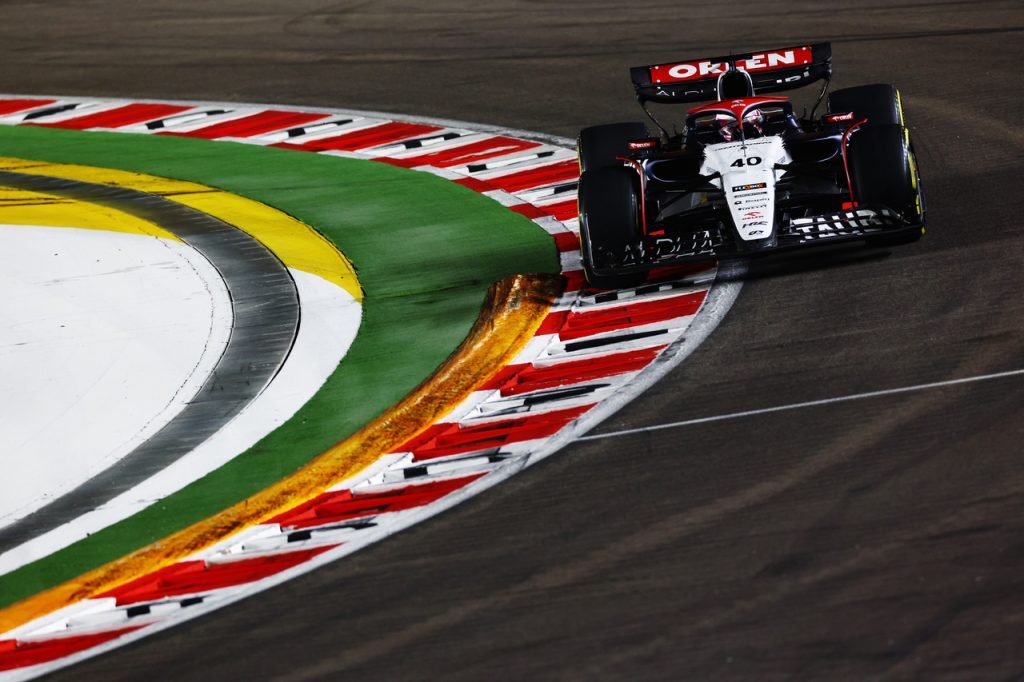 TOYOTA GAZOO Racing New Zealand's Nico Caillol, who knows Lawson well from his two seasons in the Castrol TRS championship, says that speaks volumes for the 21-year-old's ability. 
"Singapore is acknowledged by most to be the toughest challenge of the season for the F1 drivers so to shine there is tough even when you are experienced in Formula One," he said. 
"Liam absolutely shone over the weekend and he's given the bosses at Alpha Tauri, and we suspect a few other Formula One teams, some food for thought as they look to their driver line ups for 2024 and beyond. He's fast becoming a hot property and there is no F1 team who will not be looking at him closely now. 
 "He's another few steps closer to becoming New Zealand's next F1 world champion." 
Four drivers including Lawson have raced for Alpha Tauri this season, with only Tsunoda scoring points in the 16 rounds thus far. Lawson now has two points after three races while both the injured Daniel Ricciardo and sacked Dutchman Nyck de Vries have failed to score.
Words and Images: Supplied
Header Image: Getty Images/ Red Bull Content Pool