Liam Lawson will race against Marcus Armstrong this weekend, with the two Kiwi Formula 2 drivers getting behind the wheel of a kart in our own backyard.
Lawson is confirmed to enter the City of Sails meeting this weekend in Auckland and the CIK Trophy of New Zealand event early next month.
The Red Bull-backed F2 driver is in the KZ2 class and will face some familiar competition.
"It's really cool having Marcus entered," Lawson said.
"I never really drove against him back in the day in karts, so I'm excited to race with him. It's cool for the event to have both of us there."
Armstrong and Lawson each crafted their talent in karts at a young age.
KartSport New Zealand hopes having the pair racing over the next two weekends will encourage current karters to pursue their dreams.
"This will be amazing for karting in New Zealand to have these two outstanding international drivers back where they started," KartSport New Zealand President Graeme Moore said.
"Young karters racing over the next two weeks will be able to see up-close what makes them so successful.
"I am sure Liam and Marcus will be happy to share their knowledge and experience with the next echelon of young karters."
Armstrong hasn't raced a kart in New Zealand for several years, whereas Lawson competed in the City of Sails meeting last year.
He pulled off a clean sweep, winning all ten races he entered.
But he isn't too confident he can repeat that feat this time around.
"I don't expect another 10 out of 10 this year," he said. "I'm doing the KZ2 class this time which will be a lot harder."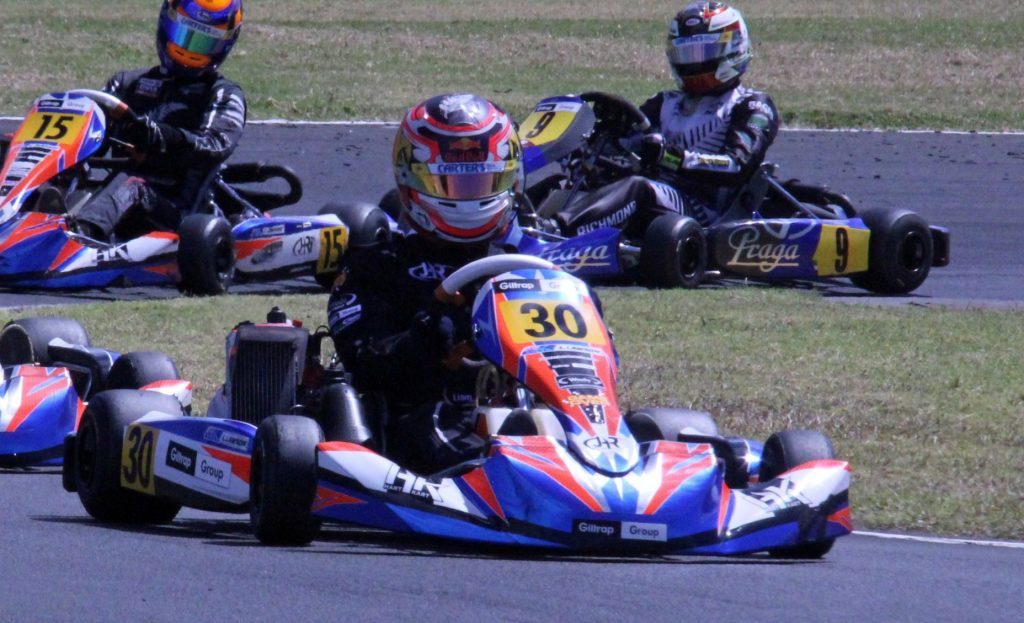 Neither the City of Sails nor the Trophy of New Zealand meeting will have spectators due to the country's red light Covid setting.
Instead, a live stream of both events is in the works.
Armstrong and Lawson will then relocate themselves back to Europe later next month, ahead of the new F2 season.