German-based Kiwi Brendon Leitch believes his team has a real chance of winning when he returns home to compete in the Highlands 6-Hour race at the Highlands Motorsport Park in Cromwell. Leitch teams up with co-drivers Christina Orr-West and Tim Miles in the Dayle ITM Lamborghini Huracán GT3 EVO for the 10th-anniversary race on 5 November.
"I'm really looking forward to it," commented Leitch. "It's a very cool and fun track, a real drivers circuit with lots of passing opportunities."
Leitch brings several years of campaigning in the Lamborghini Huracán GT3 EVO in numerous series across both European and Asian circuits and GT3 competitions.
"We will be trying for a podium. That will be the goal. But as with any endurance race, anything can happen, so first we need to make sure we finish."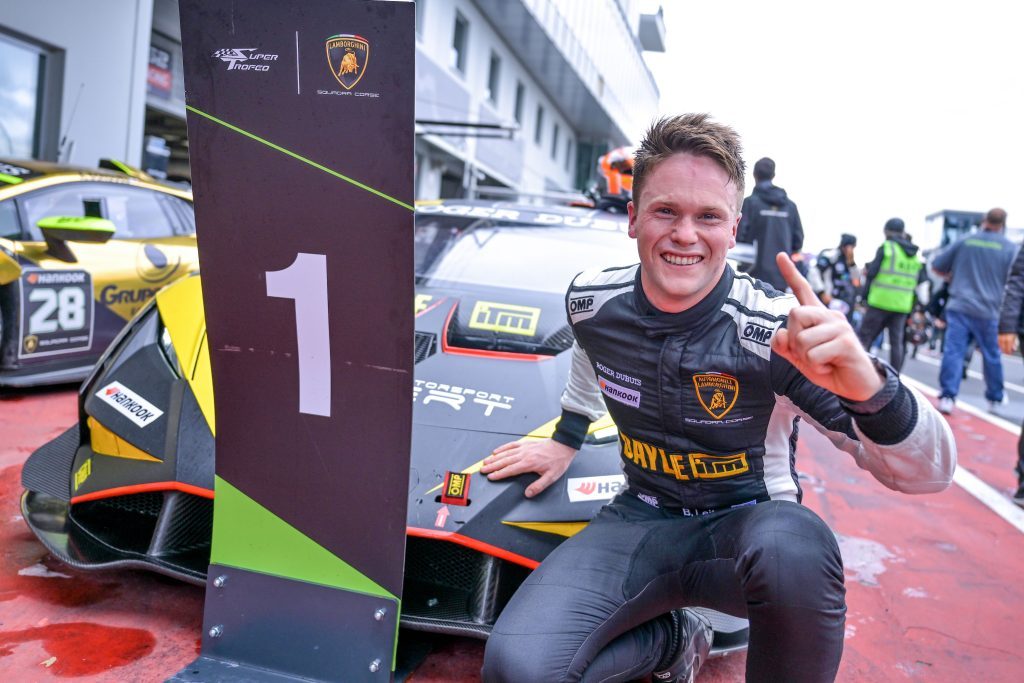 Joining Leitch is the much-experienced Christina Orr-West. Coming off the back of a successful South Island Endurance Series and competing in the Bathurst TR86 round in Australia, she brings a reliable and consistent experience to the team.
"I'm looking forward to it," said Orr-West.  "Brendon is great and brings a lot of experience to the team, which will be invaluable for such an endurance event. Obviously, we want to win and we have the car that is capable of this and co-drivers who are extremely experienced and fast. "
Orr-West and Leitch have previously co-driven together, campaigning a Mercedes GT3 in the 2018 South Island Endurance Series.
"There's a lot happening between now and then with my TR86 campaign and test days in the Lamborghini coming up."
Also on the team is the very experienced Kiwi driver Tim Miles.
"I'm the 'ring-in' and really looking forward to it," commented Miles. "The Lamborghini is similar to the Audi R8 GT3 I campaigned with alongside Jaxon Evans in 2017. I've got a bit of unfinished business at Highlands after we crashed out of the Australian Endurance Championship. Highlands would be one of the best tracks on this side of the world.  
"It is fast and flowing with consequences. You need to be precise and have flow to be fast. We will have a great team as Brendon has a lot of top European experience and is very competitive, while Christina brings a lot of consistency, local experience and knowledge. The combination of the three of us should be quick."
An invitation field of up to 32 GT3, GT4 and Open Class cars will compete. Each car is permitted to have either two or three drivers but must be a combination of professional and amateur racing drivers.
The event will also employ a Balance of Performance (BoP) mechanism based on that used globally for GT3 racing but will be adjusted to take into account the wider range of high-performance racing cars that will compete.
"The Lamborghini will no doubt be fast," said Leitch. "It's a super competitive car with lots of winning history, and I think it will suit the Highlands track. The competition will be tough, and the BoP looks very fair, so we will be competitive."
A 'Le Mans' type start to the Sunday race, a Top Ten Shootout for qualifying, grid walks and non-stop on and off-track entertainment throughout the weekend are set to make the event an instant success.
Words & Images: Supplied