Motor racing can be cruel.
In fact, it's hard to identify many other sports that can break your heart as much as motorsport. Cricket maybe? Boundary count…
But the best racing drivers always take the good from the bad.
Take Brendon Leitch. Two weekends ago, he had one of his career's most hectic race meetings.
It was at Imola, and Leitch was competing in two classes plus an Esport series.
And did everything go to plan?
No.
Was there plenty of heartbreak?
Yes.
But was it the best weekend Leitch ever had?
"Definitely," he tells me.
"No mistakes. Everything was on point. I am just really happy with my personal performance and the steps I have taken. I can really notice heaps of improvement. It's crazy, actually.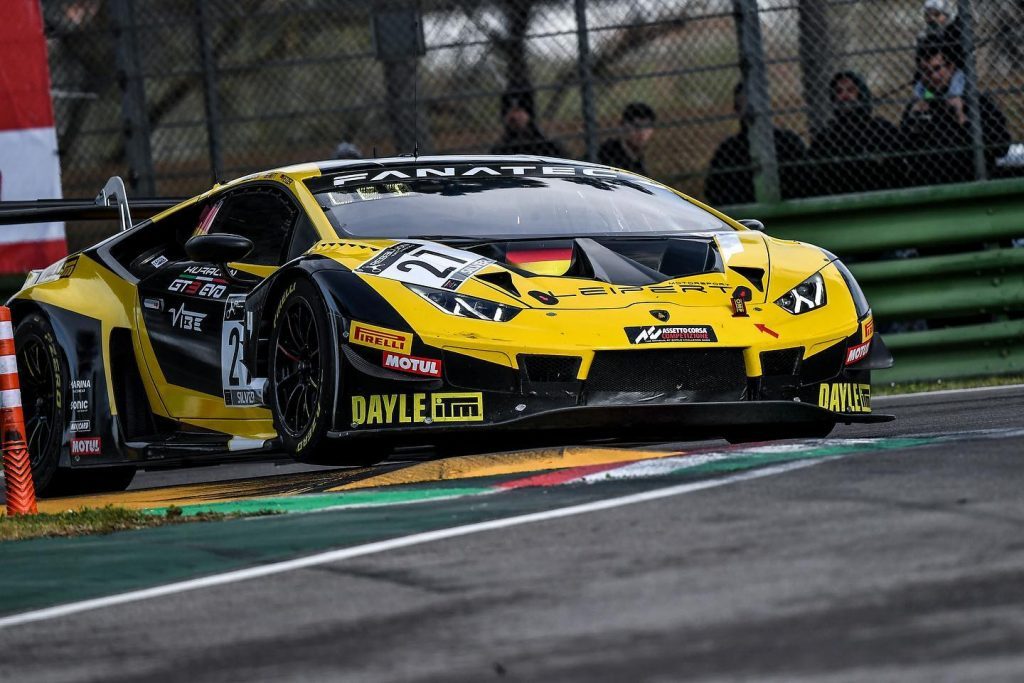 "Whenever I was in the car, there were no mistakes. I was out of the gate 'bam', on fire (not literally. I Thought I might add).
"Very happy with how I did personally.
"But it was actually a bit of a shitter really."
Is that an oxymoron? Clearly I didn't pay enough attention in Seventh Form English.
Either way, it's intriguing to understand how one person's best weekend ever can actually be one of the worst.
But that's because everything that did go wrong was out of Leitch's control.
When he was in control of his fate, Leitch's performances exceeded just about everyone's expectations.
In Super Trofeo, Leitch had very little practice to find his footing. But in qualifying, he put himself on pole with a considerable margin back to P2.
"I only did an out lap and four flyers in practice just to make sure I got a good reference lap for my Am.
"Apart from that, I never really drove the car. I just jumped in for quali and sent it.
"Confidence is through the roof. I'm doing heaps of mileage in the car. It's really made a big step in my driving and overall consistency. My raw pace has also improved heaps."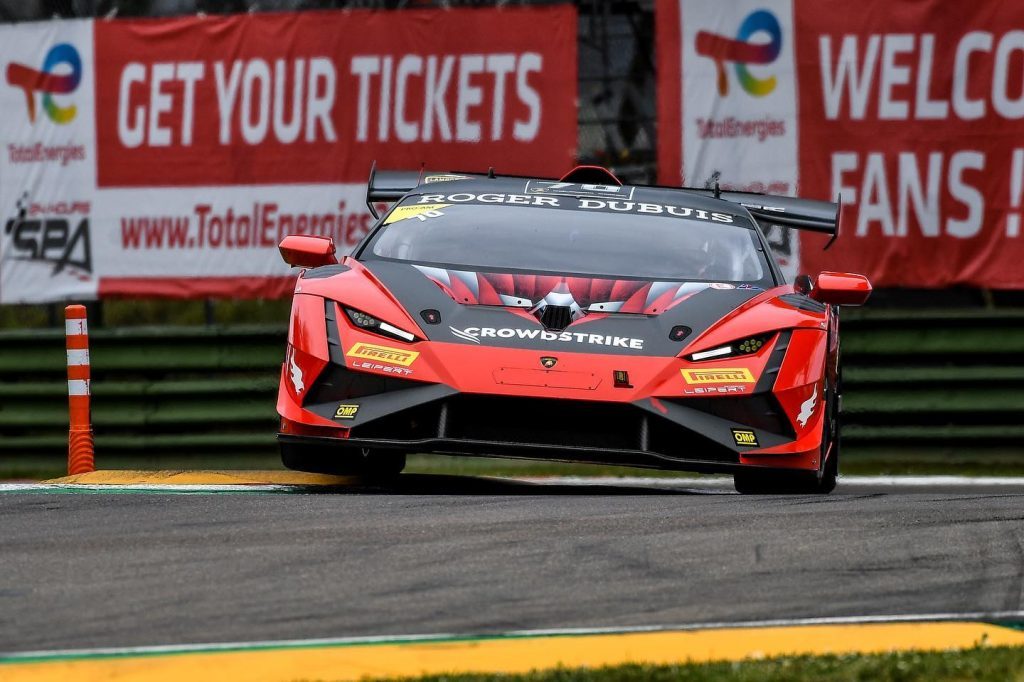 Unfortunately, every chance Leitch had to pull a margin over the field, the safety car would be deployed and bunch everyone up.
Again, out of his control.
"My pace was miles faster than anyone else. It was a real shame I didn't get to show the pace I had.
"There were glimpses of it. You see how much gap I pull in one or two laps. I'm just gutted I didn't get ten laps to do it."
He still led his whole stint before handing the car over to his co-driver for the run home.
They finished seventh in class.
Then came his first GT World Challenge endurance race.
Despite both being Lamborghinis, there are distinct differences between the Super Trofeo and World Challenge car.
Namely, it's how much influence the driver has to get the car to their liking.
"There's a heap of adjustment you can do to the car," Leitch says.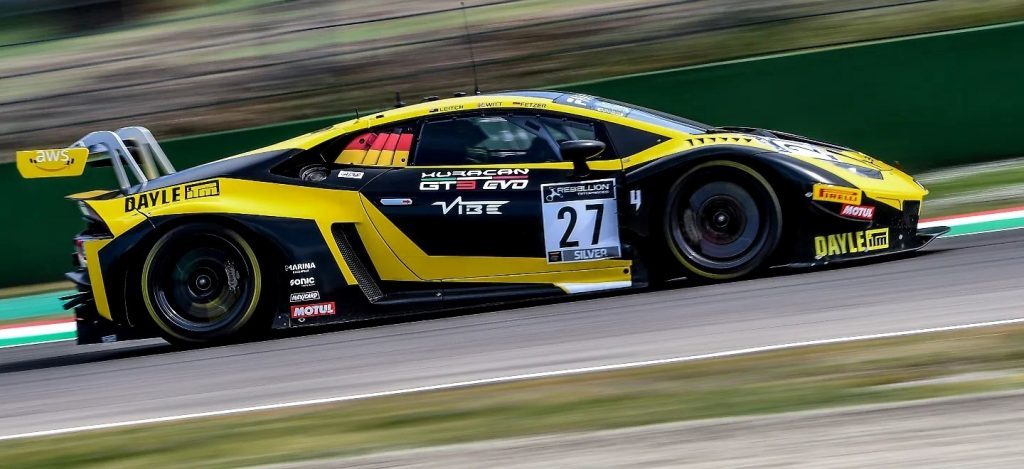 Some issues in practice meant it took longer for Leitch and the Leipert team to get the car in an ideal window.
They made changes between practice and qualifying. Changes Leitch said made the car a completely different animal and much better for the upcoming race.
The team qualified a fair way down the pecking order, but they had confidence in their race package.
It's just a shame they didn't get to show it.
What wasn't known at the time was Jordan Witt, who was in the car, was heading into the pits that very lap.
It was Leitch who was set to take over the driving duties.
"I had my helmet on, and he was coming in that lap. I was literally putting my left glove on, I looked up at the screen and it was just an explosion.
"I was like, 'you've got to be kidding me.'
"It couldn't get any worse. So, I went and got pizza."
It was just one of those weekends plagued by Murphy's Law. Except Leitch had nothing to do with any of it.
"All the bad stuff was really out of my control. I just had to do the best I could from my side, and if it was meant to be, the rest would come together.
"That's motorsport. For every high there are 500 lows."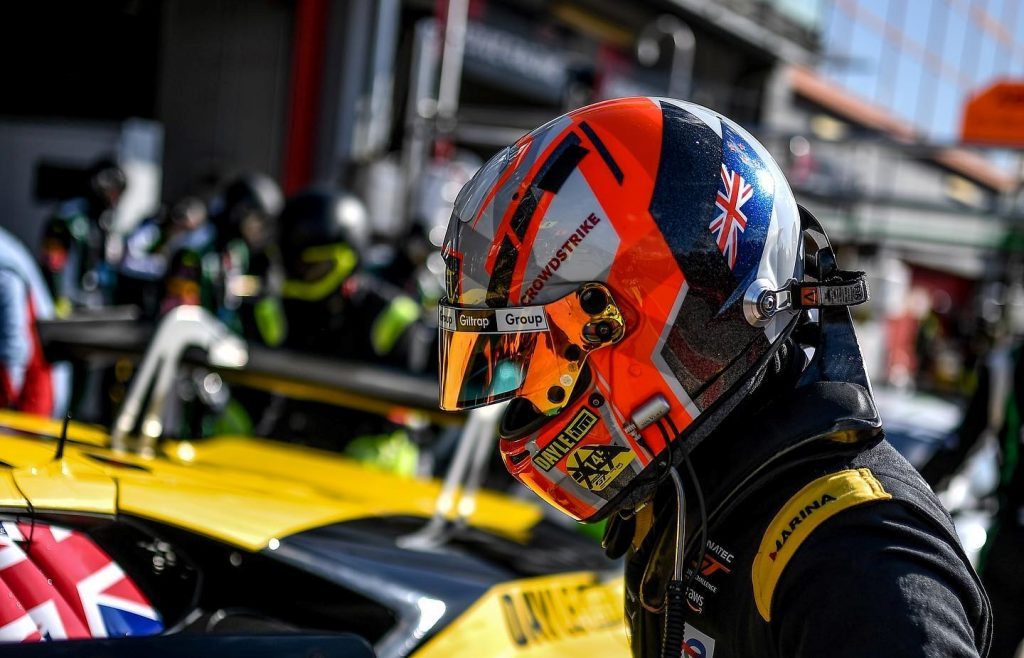 Away from the track, Leitch had commitments coaching an amateur driver. He was also tasked with doing the Esport competition.
Contrary to what some might think (i.e. me), this virtual series actually means something.
Championship points are awarded to those who finish first down to fifth.
Not that Leitch was concerned about it all.
He didn't even do much practice. Instead, he rocked up with his USB stick, plugged in a set-up he made in his own time and had a bit of fun.
"Full Kiwi spec," he says.
In the end, it worked. Leitch qualified third in the Silver class.
He got taken out by a Pro driver at turn one and fell back to last. But he fought back, eventually finishing tenth overall and fourth in class.
It earnt the team two championship points.
So, not all was lost.
"We got championship points even though we didn't finish the race."
There's always something to smile about.