It is easy to get carried away in expectation.
Take Zac Stichbury, for example.
He wanted to make an immediate impression when he debuted in the Toyota 86 championship earlier this month.
Who wouldn't?
But, instead, his first race day in his new car, with his new team, and in a new championship strayed massively from anticipation.
It was at Highlands Motorsport Park, and Stichbury had landed P10 in qualifying.
A couple of hours later, his first race didn't yield anything better, and he settled for P12.
Not the biggest of punches.
"I went into that first round with a lot of self-expectation," he said.
"I wanted to make an impression, and I don't believe I did.
"I just ended up beating myself up."
But there is a power in letting something go, letting the pressure fall from your shoulders.
And so, Stichbury came back the next day with a new mindset.
What had happened no more than 24 hours earlier did not matter anymore.
"I let everything go after Saturday, and it was like this weight just lifted off of me.
"I took the same mindset into Ruapuna and I will for the rest of the season to not compare myself to others. I will focus on myself and my racing."
Sunday was a big turnaround, and Stichbury ended the weekend P9 in race two (which became P15 after a time penalty) and P7 in race three.
"We came away with some pretty positive results," he said.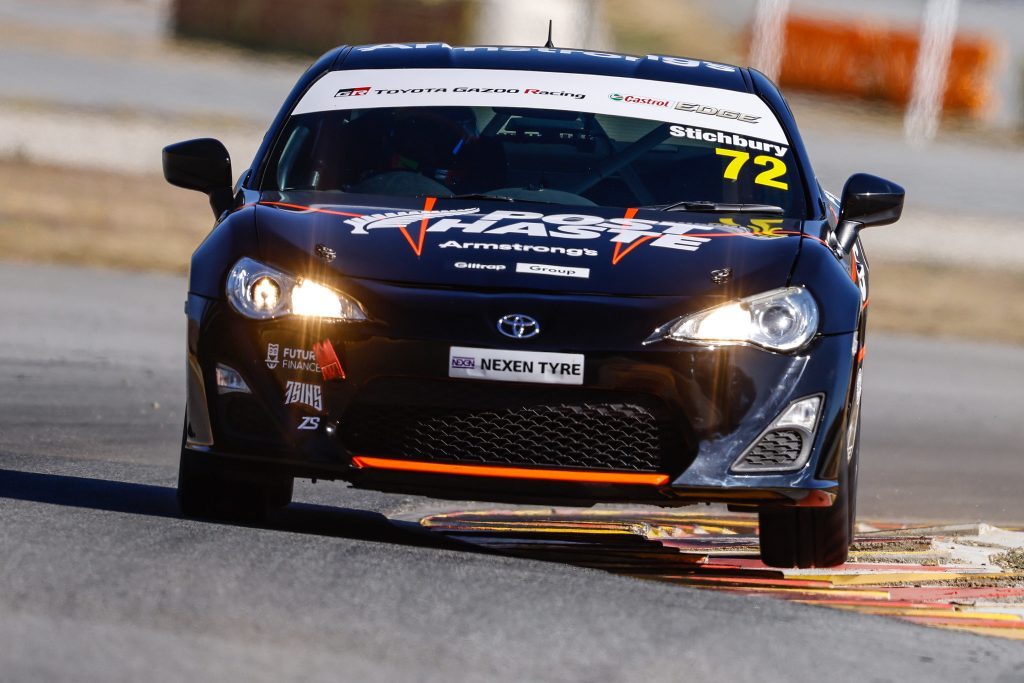 Then, less than a week later, Stichbury had a second opportunity to prove himself right.
Racing at Ruapuna in Christchurch, he looked right at home during Thursday's unofficial testing.
Friday's official practice day then had Stichbury really begin threatening the top of the timesheets.
"We rocked on into Friday and everything just fell together," he said after finishing each session in the top five.
"It was a massive confidence boost, which plays into it a lot. Knowing you have the confidence in your ability."
Saturday's qualifying session netted P7.
Results of P9, P4 and P8 followed in the three races. Stichbury was rewarded for his efforts with the Rookie of the Round honours.
"[Ruapuna] was a big improvement from Highlands.
"I'm a lot more comfortable in the car now, especially racing others.
"I think the next round at Hampton Downs will be quite challenging. A few of the drivers have done a lot of laps around there before.
"But all we need to do is keep improving on ourselves. I've got a good car and a good team.
"A good target is to secure as many Rookie Round trophies as we can."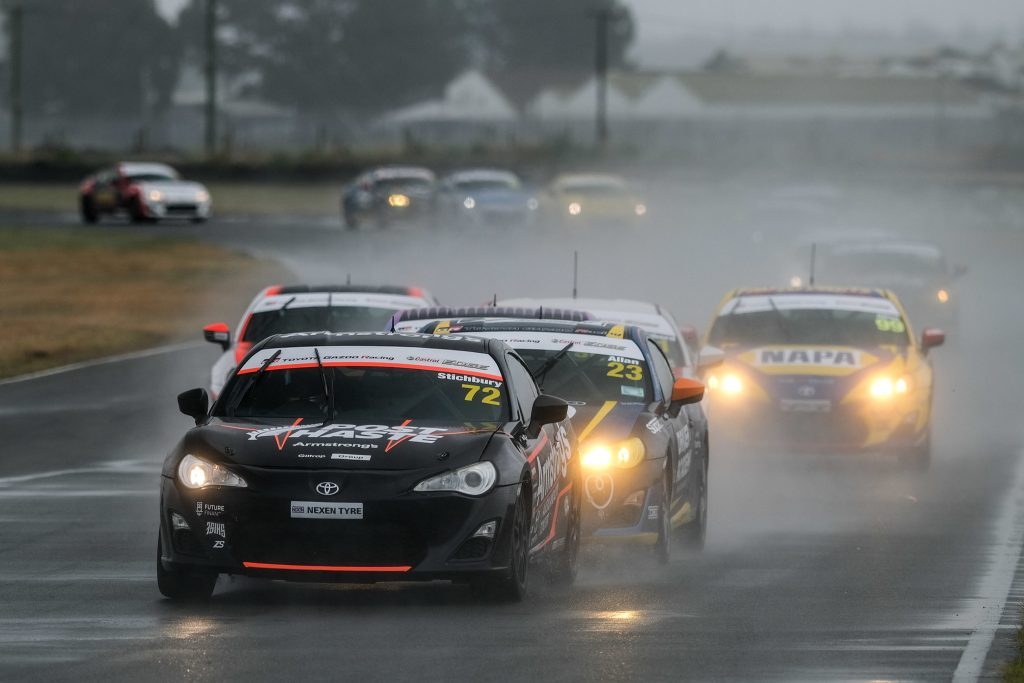 He is eighth in the driver's championship and well within striking distance of the top five cars.
Stichbury's also has a new love for the world of tin-top racing.
He's previously raced Karts, including internationally at the world finals, and open-wheelers. So, he is no stranger to the different disciplines.
"I believe 86 tin-top racing is now my favourite type of racing. I just couldn't believe how every corner, every lap is fought to the death.
"One mistake can be costly, and everyone gets past you. It is a whole lot of fun."