A fast start was all Max Verstappen needed to win the Formula 1 Mexican Grand Prix and inch even closer to a first world championship title.
Verstappen drove around the outside of the two Mercedes cars at turn one on the opening lap to move into the lead.
Once there, the Red Bull driver romped home to his ninth win of 2021.
"It was all about trying to brake as late as you can," he said.
"I went from third to first, and that just made my race."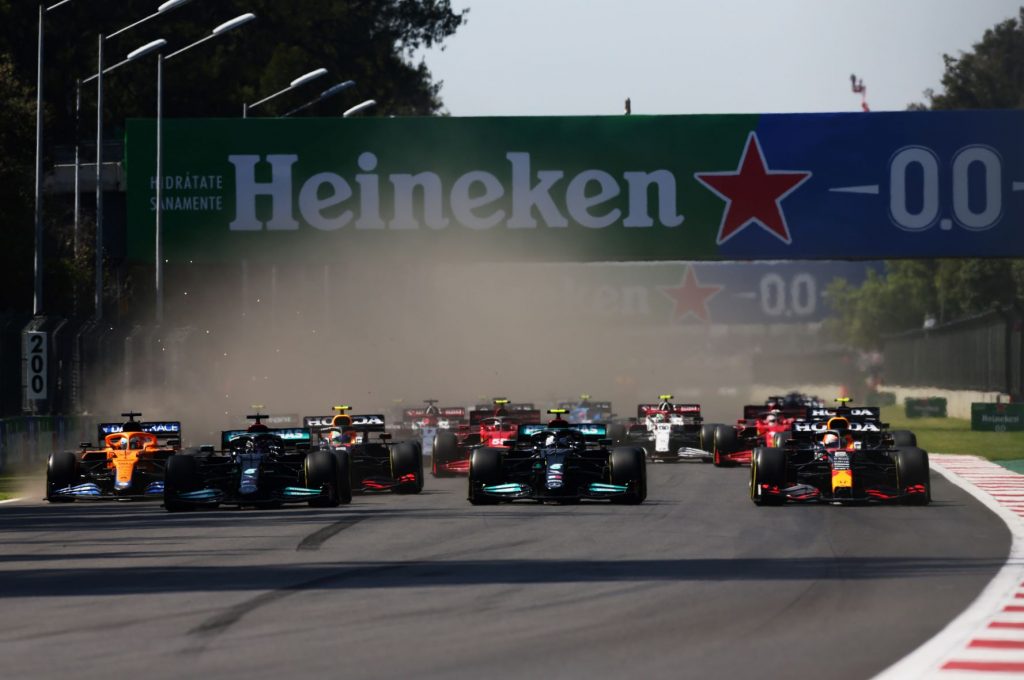 Sergio Perez became Mexico's first driver to stand on the podium of his home Grand Prix, finishing third.
Perez was the last of the front runners to ditch his medium tyres for a set of hards. He immediately began hunting down second-place Lewis Hamilton.
Hamilton was battling overheating brakes and made several minor errors that each reeled Perez in a little bit closer.
With less than ten laps in hand, Perez had got to within Hamilton's DRS range.
But some stubborn lap traffic halted Perez's charge, and despite a last-lap push, he settled for third behind Hamilton.
Still, Perez received the loudest applause from the thousands of fans chanting "Checo, Checo."
"It's unbelievable," Perez said.
"I could actually hear [the crowd] as I went through [the stadium section].
"I wanted more; I wanted a 1-2 for the team. But I gave it all my heart."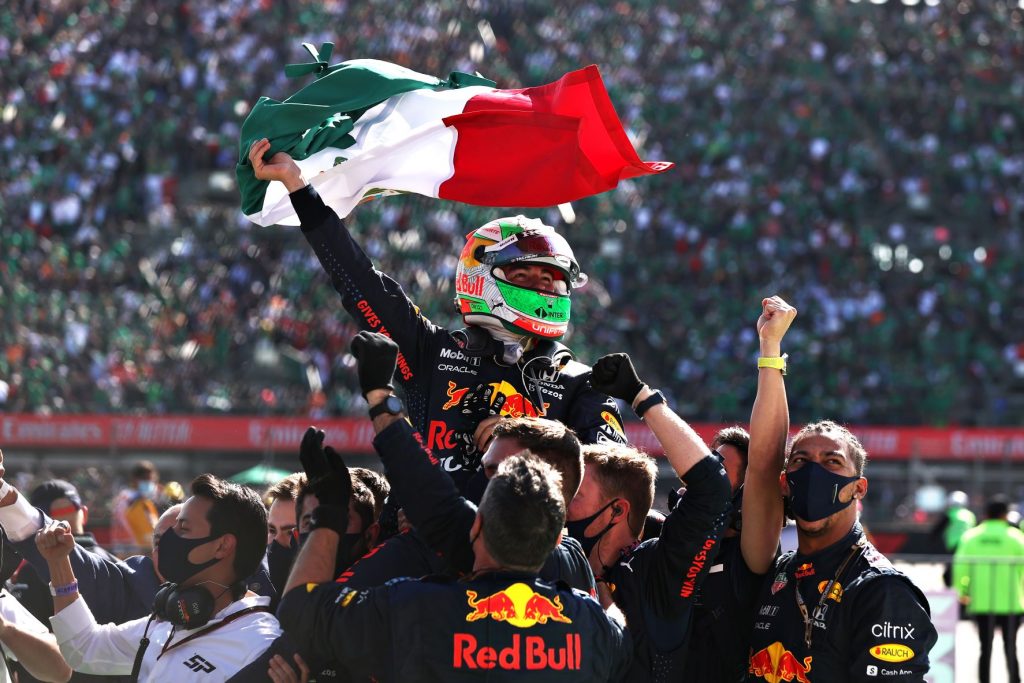 The margin between Verstappen and Hamilton at the head of the driver's standings is now 19 points.
"Still a long way to go," Verstappen said. "It's looking good but it can also turn around really quickly."
Mercedes still leads the constructor's championship, albeit by one point over Red Bull.
Hamilton's teammate Valtteri Bottas had one of his best qualifying performances yesterday, scoring his second pole in three races.
However, a disastrous race, one defined by being spun around on lap one and some horrible pitstops, meant Bottas finished a lap down in 15th.
He did steal the fastest lap from Verstappen, wresting the one bonus point from the points leader. But other than that, it was a wretched race for Bottas.
Pierre Gasly ran a near-faultless race to finish fourth. He was the lone AlphaTauri finisher as Yuki Tsunoda was caught up in the lap one kafuffle.
Charles Leclerc fronted a Ferrari 5-6 to give the Scuderia a sizable points haul over their lead constructors title rivals McLaren, who had only one car in the top-ten.
Sebastian Vettel was seventh. Kimi Raikkonen, who had two reprimands and a speeding fine before the race started, matched his season-best result in eighth.
Fernando Alonso and Lando Norris completed those who scored points.
| | | |
| --- | --- | --- |
| Pos |  Name |  Gap  |
| 1 | Max Verstappen | 1:38'39.086 |
| 2 | Lewis Hamilton | 26.555 |
| 3 | Sergio Pérez | 27.752 |
| 4 | Pierre Gasly | 1'03.845 |
| 5 | Charles Leclerc | 1'21.037 |
| 6 | Carlos Sainz Jr. | 1 lap |
| 7 | Sebastian Vettel | 1 lap |
| 8 | Kimi Räikkönen | 1 lap |
| 9 | Fernando Alonso | 1 lap |
| 10 | Lando Norris | 1 lap |
| 11 | A.Giovinazzi | 1 lap |
| 12 | Daniel Ricciardo | 1 lap |
| 13 | Esteban Ocon | 1 lap |
| 14 | Lance Stroll | 2 laps |
| 15 | Valtteri Bottas | 2 laps |
| 16 | George Russell | 2 laps |
| 17 | Nicholas Latifi | 2 laps |
| 18 | Nikita Mazepin | 3 laps |
| – | Mick Schumacher | DNF |
| – | Yuki Tsunoda | DNF |