The latest specification 2021 Marc2 Mustang, with its 5.2-litre Ford Coyote quad-cam engine, offers GT3 Performance for less than half the cost of a European marque car.
MARC CARS NEW ZEALAND, a division of Racer Products Ltd, is offering this brand new race car at a special introductory price of $375,000 plus GST, landed here in New Zealand. The Australian list price is A$380,000 plus freight, plus GST.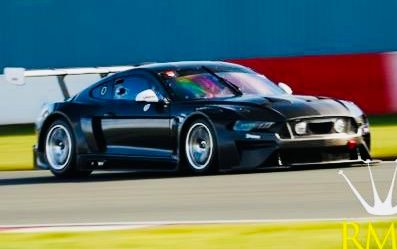 This exciting new car features the 2021 revised front undertray, with its enhanced downforce and engine cooling provision, plus variable traction control and ABS functions with the Mk5 Bosch ABS, in conjunction with the uprated endurance Brembo brake system.
The larger capacity 5.2-litre quad-cam engine produces more torque and BHP than the previous 5.0-litre iteration, and, combined with Albins's sequential, paddle shift operated 6-speed transaxle with its unique, variable final drive ratio [via drop gears], offers teams the ability to optimise engine torque and fuel economy.
The Carbon Fibre body is unpainted and can be left in its CF look or wrapped.
The car comes with everything needed to run the vehicle: an air-jack wand, a centre lock wheel socket, and two spare sets of new wheels.
Marc Cars NZ, Racer Products also have a comprehensive stock of new panels, suspension, brakes etc., at their new Hampton Downs facility.
Interested parties should contact Mark Petch at +64-21-721-666