Expect big things from young New Zealander Louis Sharp this year following a great showing in British Formula 4 official preseason testing at Silverstone this week.
Two days of practice took place at the iconic UK circuit over Tuesday and Wednesday with Sharp going fastest on Day 1 and fifth fastest on Day 2.
Things started out slowly in the first of four sessions on Tuesday with James Higgins setting the pace with a steady 2:17.002 to lead the way. Conditions and speeds continued to improve through sessions two and three with times dropping below the 2:01 mark for the first time in the afternoon.
Daniel Guinchard was atop the leaderboard heading in the final run of the day only to be bettered by Sharp by .001 of a second on his tenth lap of the session.
Sharp completed 59 laps of Silverstone on the first day of testing on his way to taking top spot.
Wednesday presented a real challenge for drivers with traditional English conditions bringing a morning high of 2°. Snow came along with the low temperatures and brought limited running in the first session of the day. The best times were some 34 seconds off Sharp's fastest time on Tuesday.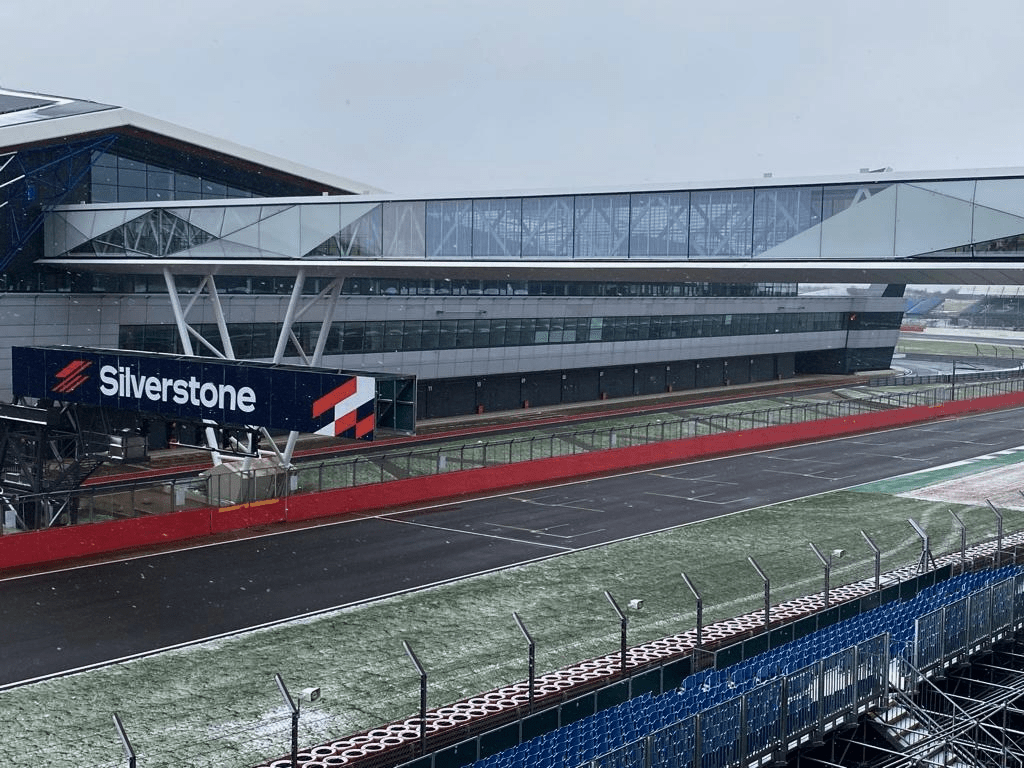 Conditions improved slightly for the second run but the pace remained much slower in comparison to the day before. Jack Sherwood was the one to put the conditions to the test and improved on the morning's best time by 5 seconds. Sharp was third fastest, six seconds off Sherwood.
The afternoon saw teams make the most of their track time with more running than the morning. Sharp was fourth fastest as times remained similar to what they had in session two.
It was a stark contrast for the final runs of testing after the weather deteriorated once again. This saw only seven competitors set times, including Sharp. The fastest time was a 2:46.382 by Jaden Pariat, 46 seconds slower than the best time in better conditions the day prior.
Teams now have six weeks off to put the finishing touches on their cars ahead of the opening round at Donington Park on April 22.
Header Image: British F4