Louis Sharp has taken his second podium result in the ROKiT F4 British Championship. 
As pre-event testing for the Thruxton round had been held in April, the event jumped straight into qualifying.
Sharp lapped three tenths faster than the times he set in testing, to be one of the four drivers to break the 1:11s mark, taking fourth at the end of the session, with his second fastest lap good enough to secure fourth on the grid for Race 3. 
The first race of the weekend saw Sharp hold onto fourth place keeping off Aiden Neate in fifth through the early stages. Contact between the pair on the exit of the final chicane dropped Sharp to the back of the feild, though he would recover to 14th at the line, gaining another place post-race after Neate was penalised for the incident. 
Sharp started race two on the same tyres as race one adding to the challenge, Sharp fought hard on track, taking ninth place at the end of the race.
Starting from fourth on the grid, Sharp lost a place at the start of race 3 but quickly regained the place, after one of the leaders ran off track. 
Sharp made a move that saw him sweep around the outside of Neate to move into the third spot, gaining a margin over the cars behind him through the race to cross the line in third.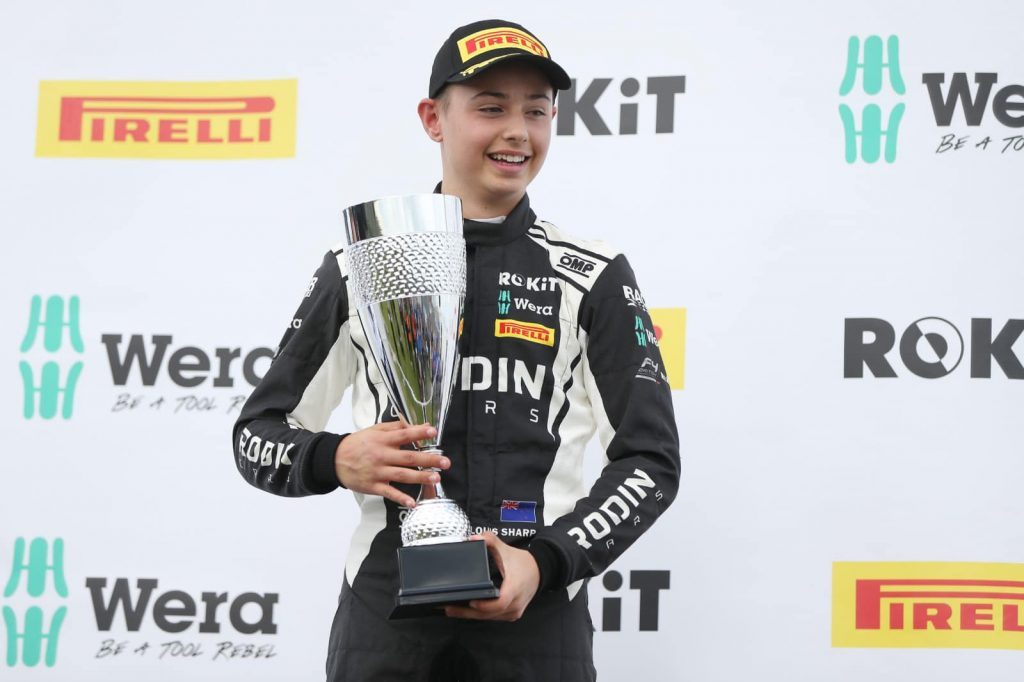 "It's great to have this podium as the spin in race one really put us on the back foot a bit – not just for that race but also for race two as it meant the tyres weren't at their best," he said. "That wasn't how we planned things to go, so to come away from the weekend with another podium is great.
"I made it a bit harder for myself in race three as my start wasn't the best, but I was really proud of the move to get into third as it was quite close going around the outside like that. I managed to get a gap and could see we were quicker than the cars behind so it was just a case of trying to keep extending the advantage. The tow made a big difference and being able to break it was vital to scoring the podium.
"There are a lot of things I can take away from this weekend in terms of what I have been able to learn, like the fact that I really killed the tyres trying to defend in race one – although, of course, being forced into a spin didn't help.
"Going forwards, I think it's important to focus more on managing the tyres in the opening races, so that we can maximise the points from every weekend, and look to make up ground in the championship."
The next round of the championship will be at Oulton Park circuit on the weekend of 11/12 June.
Images: Louis Sharp social media