Championship leader Chris White Junior raced to another win in the 2023/2024 Nexen Tyre NZ Mazda Racing Series North Island Championship as Round 2 began at Taupo International Motorsport Park on Saturday.
Wet conditions made for plenty of action as White Jnr took pole position in qualifying and then made his way back from a slow start and an early mistake to win the opening race.
The sixteen-year-old was 1.149 seconds quicker than Aucklander Warren Crowther in the wet qualifying session, with Aucklanders Karl Gaines, Leo Bult, Stiaan Kriel, Nigel Edger, Alex Canty and Callum Pratt next.
As the lights went green for the start of race one, it was Gaines off the second row who got the best launch, leading into the first corner, although Crowther quickly passed him, with White Jnr moving to second only to run wide and lose a few spots.
Crowther led at the end of the first lap before Kriel made a nice pass around the outside on lap two to take the lead. White Jnr made it back to second, and Kriel and White Jnr settled into a good battle for several laps before White Jnr got through into a lead he was never to lose.
There were several spins and off-road excursions throughout, with Nicola van Rooijen aquaplaning off in the conditions, Karl Gaines spinning without losing a spot, Alex Canty and Leo Bult coming together, resulting in Canty retiring, and Bult limping home with a flat tyre.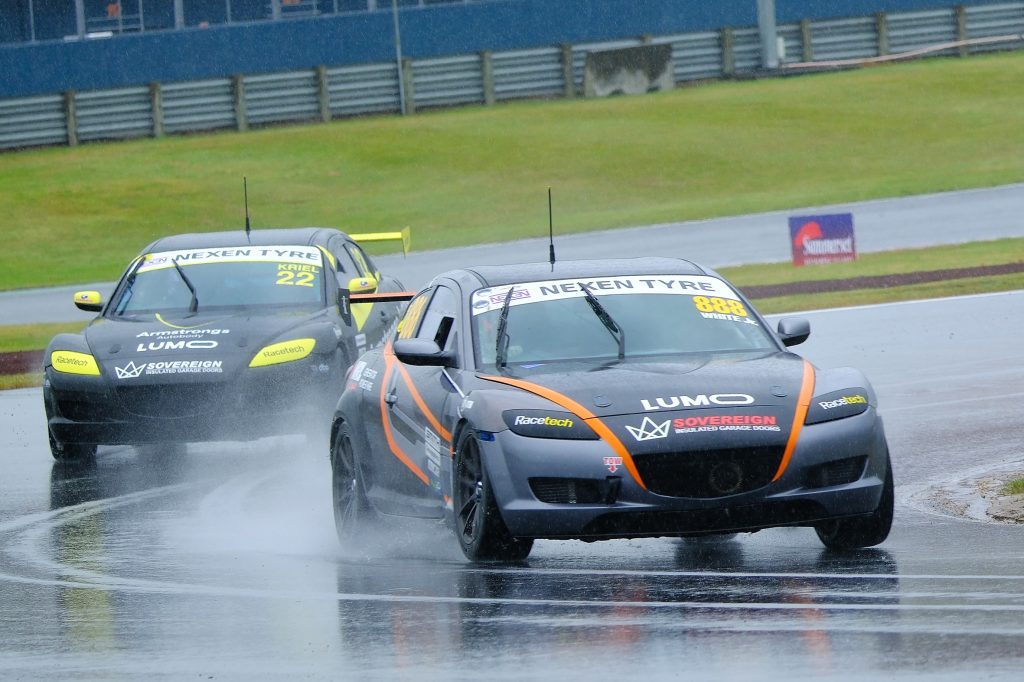 Even Kriel was among those having moments throughout the race with a spin, while Steven Spear had an ECU issue that put his car in limp mode. Windscreens fogging up were a problem for many during the race.
Through it all came White Jnr to take his third win from four races in the championship to date. Crowther was second, with Kriel third on his series debut despite a 5-second penalty for a start-line infringement. Gaines was fourth from Stuart Lawton of Wellington, Edger, another series debutant Pratt, Stephen Brown and Elton Wichman of Auckland and Bult. 
Post-race, White Jnr said it had been "pretty slippery and hard to keep the car on track, real tricky!"
He said his incident on lap one, where he lost several spots, came at a place where the track surface changed.
Crowther said it was "hairy and that turn nine had been like a swimming pool," while Kriel said he had made a mistake and spun and settled for third after that. "It was fun," said the South African who moved to Auckland early in the year. "It's a nice series to be in. I enjoy the rain, and it gave me an advantage as I have not had much time to set the car up."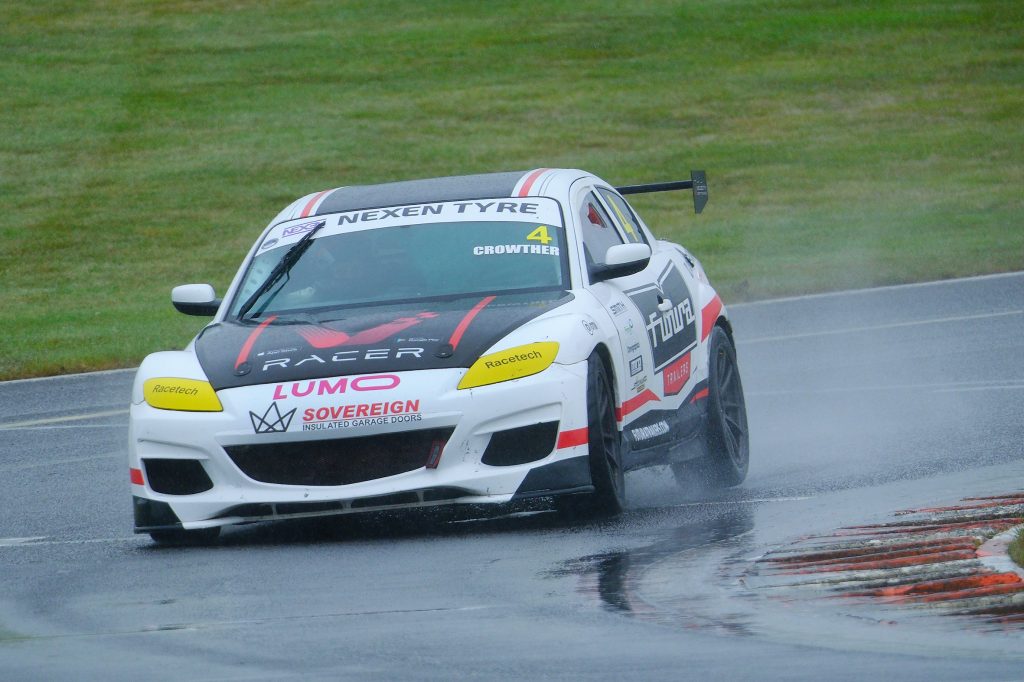 Tomorrow morning the field will take part in a 12-lap contest at 9.06 am, featuring a reverse top ten grid from Saturday's race finish order with Bult and Wichman on the front row before the finale over 10-laps at 1.39pm.
The final race will be televised as part of the Super Sprint Motorsport NZ Championship on Sky Sport 5.
Words & Images: Supplied