Matthew McCutcheon certainly made his early imprint on the Toyota 86 championship, claiming a podium in his debut race meeting at Highlands Park last weekend.
Now, the Formula Ford-to-86 convert is hoping to continue his strong initial form heading into this weekend's second round in Christchurch.
"I think the first weekend went really well," McCutcheon said. "A massive thank you to the team and we are happy with where we at. Now we try and keep that momentum going."
McCutcheon finished in the top ten across the three races, including a third-place in the reverse-grid race Sunday morning.
It was an all-around solid effort for the Auckland teenager, especially considering he had zero clue how competitive he'd be only a few days earlier.
"I didn't really know what to expect coming into the weekend," he said. "So, it was cool to have some good results and get a podium. I didn't really expect it."
Besides adding a roof, there are distinct differences between how you drive a Formula Ford and an 86.
Notably, the 86 doesn't offer the same degree of slipstream as a Formula Ford does, leaving McCutcheon to adapt to a new style of racecraft.
"I'd say it's harder to make a pass in the 86. You can't use the additional speed of the slipstream to get past. You have to out-brake others, which can be tricky with the ABS.
"It's a different race style, but I am absolutely loving driving the tin tops. The goal is still to make a career somewhere racing tin tops."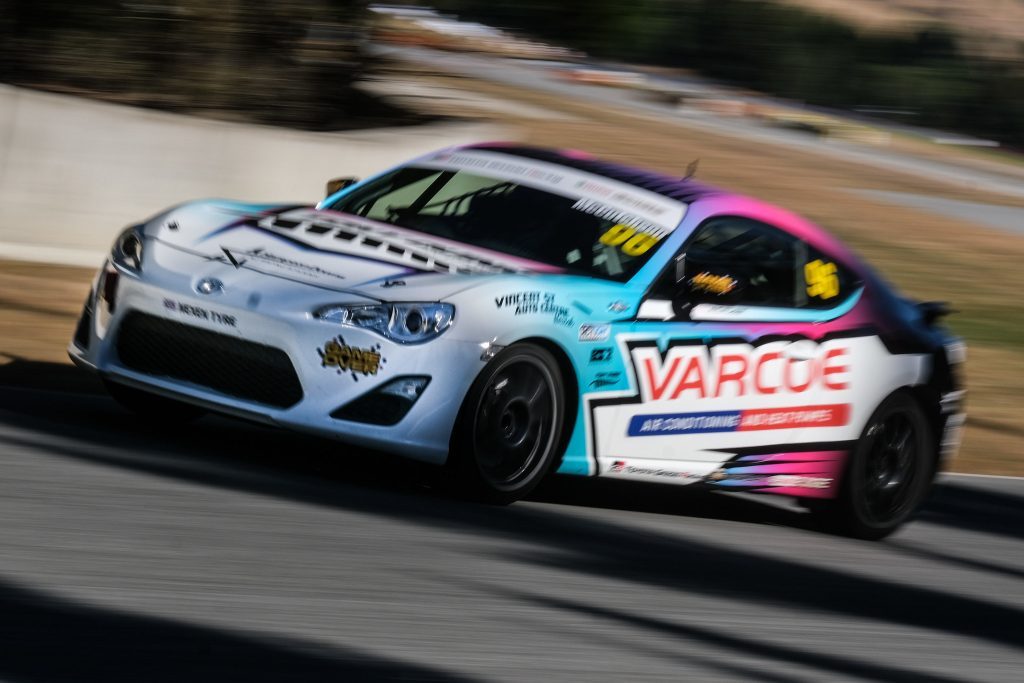 Not only did McCutcheon have to learn on the spot how to race an 86, but he also had to grasp how to qualify them.
"Qualifying was a hectic 20 minutes. You only get a couple of laps to get your best time down. I think everybody set their fastest time on like their third lap.
"It's a bit different to the Formula Ford where you can have a few goes at it. But it is cool to be under that pressure of setting a fast time straight away."
It's also not a proper race weekend without some battle scars.
"Got my first scratch on the car," he laughed. "Was battling with Clay [Osborne] and, yeah, I scratched it."
McCutcheon and the Action Motorsport team head to Ruapuna tomorrow. He says the aim is essentially to have a repeat of round one.
"The goal is to make the most of the second race, the reverse-grid race. It really helps your weekend and to maximise points. And it'll be great if we stay in that top-ten, top-five range."