Two-time Virgin Australia Supercars champion Scott McLaughlin has open up on his ambitions for the upcoming Esport series, making his virtual IndyCar debut, how Supercars has responded to the ongoing COVID-19 pandemic and the future post his Supercars career.
In an interview with Fox Sports, McLaughlin discussed the forthcoming Supercars All Stars Eseries launching next week.
An avid sim racer, the kiwi is excited for the opportunity to offer fans something more unique amid a period of no live sport.
"I am really excited to get the Eseries started. There is a little bit of live sport coming and for motorsport that is fantastic and something we are all really excited for,"

McLaughlin told host Matt Russell.
"The simulator is pretty cool. iRacing, the platform we use, do a fantastic job to get the tyre models close to what we have.
"For me, you obviously don't have that physical excursion of driving a Supercar, but it is very close. Mentally it is very challenging if not harder."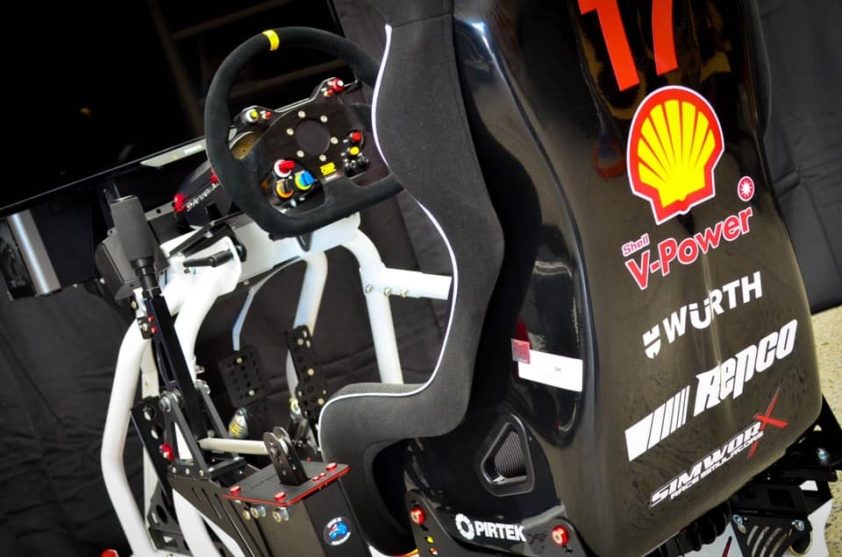 When asked about the similarities between a real-life Supercar and the simulator, McLaughlin likened the two, saying the sim rewards driving very similar to how he races his Supercar.
"It is absolutely [similar]. Racecraft, the way you pass cars and the way you drive the car and look after the tyre is massive in the way we drive the Supercar and in game as well.
"I think the fans are really going to be enjoying this concept. It is a little bit different for us drivers who are so used to driving off the seat of our pants. It is all visual now. We now rely on our visual cues so if you have slide you correct it on those."
Despite known for being an enthusiastic sim-racer, McLaughlin is wary that there are plenty of fellow rivals up and down the pitlane that will provide some stiff competition.
"Anton De Pasquale, he is very fast, and Shane Van Gisbergen is fast too. Hopefully I should be there or there abouts. But I'll put some practice in and making sure I am all ok cause I don't won't to be bad on national TV."
With the ongoing pandemic crisis putting the Supercars championship on standby, many teams have come together to develop essential medical equipment such as protective Perspex boxes designed by Erebus to protect Australian health workers from infected patients.
The initiative has been welcomed by many Supercars supporters and McLaughlin offered his praise for the efforts.
"I think it is the same ontrack. When we have a crash and it's a bad one and the car needs to be fixed, you will be hard-pressed to find one team that doesn't come down and help you. Everyone comes down and says do you guys want bits, do you want tools; not necessarily people but they help out and it is the same thing here,"

he said.
"The community and the world is going through a bit of a pandemic at the moment as we all know and Supercars and those teams have got together with their resources and put [medical equipment] together and that just shows the motorsport spirit.
"I am very proud to be a part of it all and it looks like a fantastic initiative that they are working with and hopefully it puts our sport again in better light."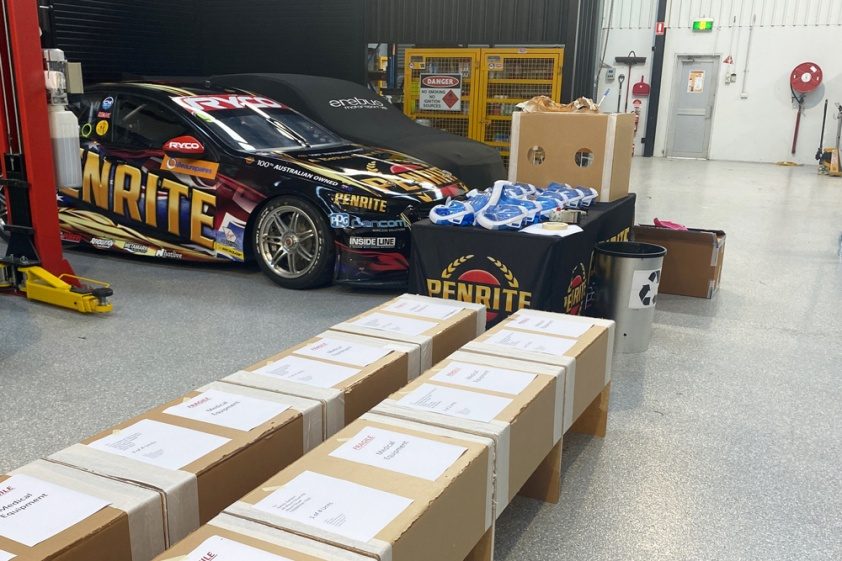 The global motorsport suspension did impact McLaughlin's IndyCar pursuits as well. After completing a successful month testing with the team earlier this year, McLaughlin was offered a race drive at the upcoming GMR Grand Prix of Indianapolis in May.
However, the 2020 NTT IndyCar season has postponed the race and has yet to reschedule the round to a later date.
Despite the potential to miss his scheduled IndyCar debut, McLaughlin did get a taste for the series last week in the inaugural round of the IndyCar iRacing challenge virtual championship.
"It was really cool. They [IndyCar] took it really seriously. They had a prayer and national anthem before the race. To tick off my first Indycar race online was cool, though obviously I would love to try the real thing.
"They did a great job and that's what I hope all the Supercars drivers and their teams get behind this concept because all the teams and drivers got behind it in America and it went 'gangbusters', so hopefully the same thing or same effort happens here [Supercars Eseries].
When asked about the current state of the Supercars championship, McLaughlin remains hopeful that a full 4-round season, as promised by the sport's CEO Sean Seamer, can go ahead. However, the kiwi did note that there are far larger issues in the world that need addressing before the resumption of racing goes ahead.
"Yeah look, we are just taking it day by day at the moment, there are bigger issues at hand. As far as I am concerned the races have been postponed not cancelled and that is the main thing. We have to readjust when the time comes and that is the main thing, and the teams will adjust because everyone wants to race, we are all racers and everyone wants to have a crack.
"We will see how we go and if we can do the whole championship we will do our best to do that, but it is just a wait and see thing at the moment. We will get the bigger issues sorted first and come back stronger on the other side."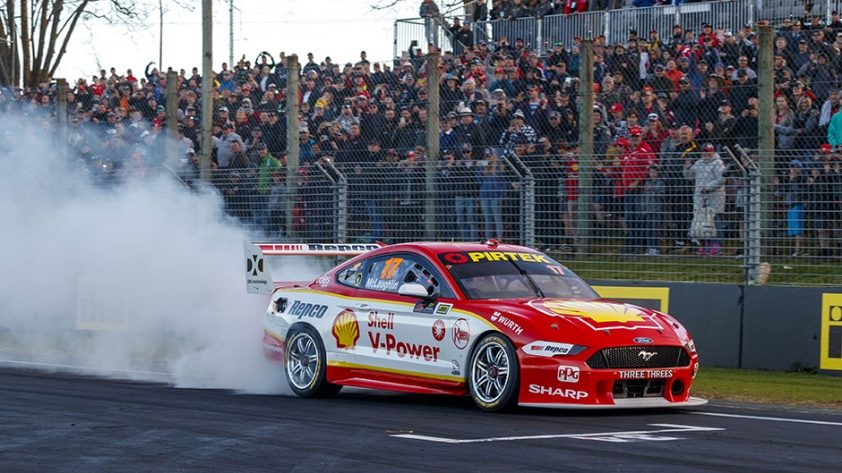 Russell then quizzed McLaughlin whether he will still consider switching to race IndyCar next year should Supercars fail to complete the 2020 season. However, McLaughlin joked off the possibility, saying that while the US remains his next target, currently he is racing on a day-by-day affair.
"I'll drive anything. I'll drive a wheelbarrow if they tell me to,"

he said.
"It [IndyCar] is one of those deals where I will do my thing, I will drive whatever I get asked to do and see how we go.


"Ideally, I think for the sport we want to get out there as quickly as possibile and we will do that at the best time possible for everyone."
After achieving such tremendous success in Supercars, McLaughlin acknowledged that his next target his indeed in America. But when asked if he could imagine himself on the grid of a Formula One Grand Prix next to Australian Daniel Ricciardo, the kiwi laughed off the possibility saying he may be too old to ever get that chance.
"The ambition for me right now is that if I could tick all my goals in Australia – that was Bathurst and a Championship – I would love to get to America try my hand there.
"If we ever get the chance to race there in America I would take that with both hands and worry about the next goal later on.
"I've always been about ticking boxes and moving onto the next thing and not staying in the same spot for so long.
"Formula 1 is the pinnacle of world motorsport and I would be stupid to not have a go if it ever came across but I have probably missed the boat a little bit there, I am probably a little bit too old believe it or not."