One of New Zealand's most popular motor racing series, the Motul Honda Cup have enjoyed one of their best seasons to date and already have aspirations in the future to nurture young kiwi talent as a steppingstone category.
Velocity News caught up with Motul Honda Cup series coordinator Zaf Khouri to reflect on the 2019/20 season and to learn where the future intentions of the series lie.
Since its inauguration in 2007, the Motul Honda Cup has continued to bring a fully supported, professional run racing series for Honda owners, something Khouri is exceptionally proud to be a part of.
Meanwhile, the series has also enjoyed the growth of its Hardace Honda N1 Championship. Raced in conjunction with the Motul Honda Cup, the N1 series offers a more restricted set of regulations targeted at entry-level drivers to allow them to learn the basics of racing a front-wheel drive, slick-tyre saloon.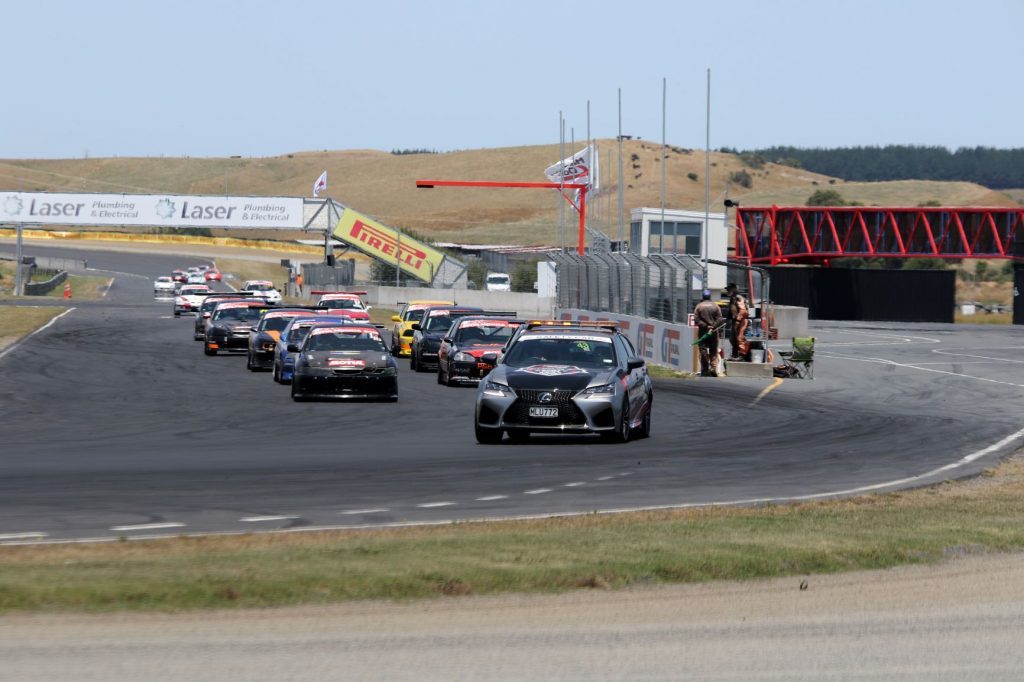 Speaking on the most recent 2019/20 season, Khouri agreed that the growth of grid sizes, coupled by aligning themselves with Speedworks Events has seen the season been one of most successful in the season's history.
 "Although cut short, the 2019/20 Motul Honda Cup and Hardrace Honda N1 Series have been a success.

"The key reasons for this [being]: we have successfully aligned ourselves with Speedworks Events, appearing at more top-tier events than ever before, grid numbers were generally high and extremely good relative to other top-tier classes ]and the] closeness of racing and the excitement it has produced."

Grid sizes have often been one of a number of concrete measurements used by organisers to determine series success. Declining grid numbers point to a decrease in competitor and supporter interest.
But Khouri highlighted how the Honda Cup experienced a very strong year in regards to entry levels. He went on to say that if it were not for few in-season blow-ups and some teething issues across the season, the series delivered upwards of 25 cars per meeting.
When quizzed why he believes the series has continually witnessed strong levels of participation, Khouri said:
"Hondas are relatively cheap to build and deliver reliable, fast racing without too much effort. The series does not restrict entrants to one chassis, there are a wide range of models, engine and weight options available with a set of Tech Regulations designed to deliver good balance of performance.

"[Also] competitor camaraderie. Set-up information is shared, help is always available to get up to keep cars on the grid and we all know and trust each other out on the track.

"[And] great leadership. In 2018 the series moved ownership to the Honda Racing Drivers Club of NZ (HRDCNZ) and is run by an experienced committee who look to continuously improve all aspects of the Series."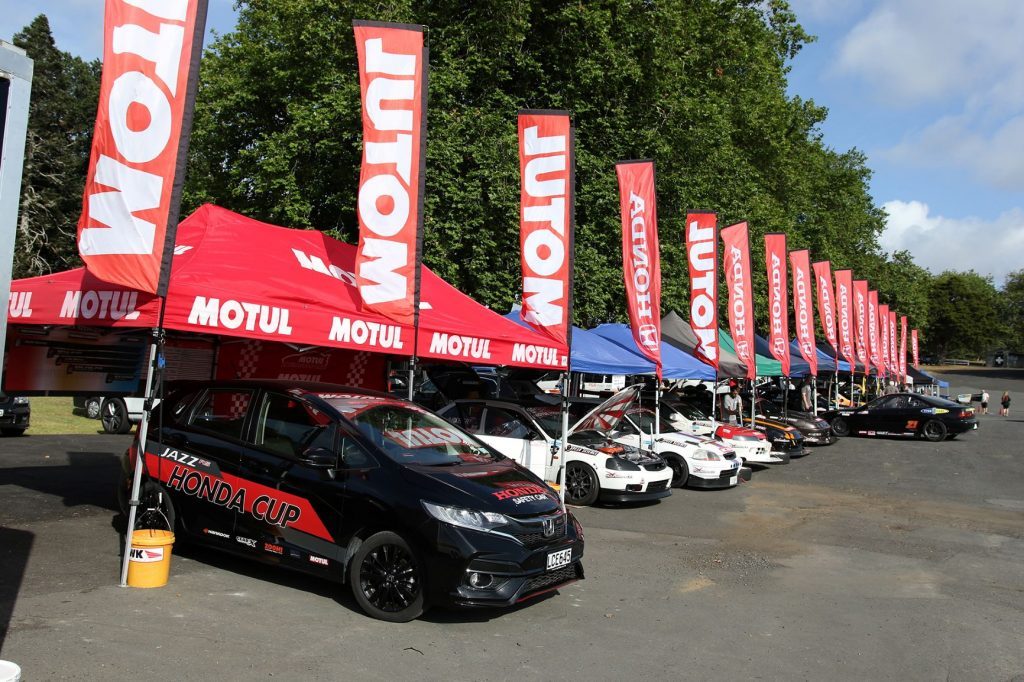 Looking ahead and Khouri says there is a great deal of potential within the series to continue to provide both excellent racing and a friendly driver atmosphere.
One area of opportunity he identified was with the growth of TCR competitions both nationally and around the world.
Khouri believes there is room for the Honda Cup to develop into a pivotal junior class aimed at providing aspiring touring car drivers that added step of preparation before commencing on undergoing a full TCR campaign.
"The Motul Honda Cup continues to attract new drivers, great partners and cement itself in top-tier meetings with high levels of exposure including TV coverage. We continue to look at ways to bring in newer Honda models and maintain quality of racing for all competitors.

"With the rise of TCR internationally and locally, we see our series as a fantastic stepping stone to this. Our front wheel drive, downforce and slicks category could be a one of the best pathways for youngsters looking to make the next step in the future.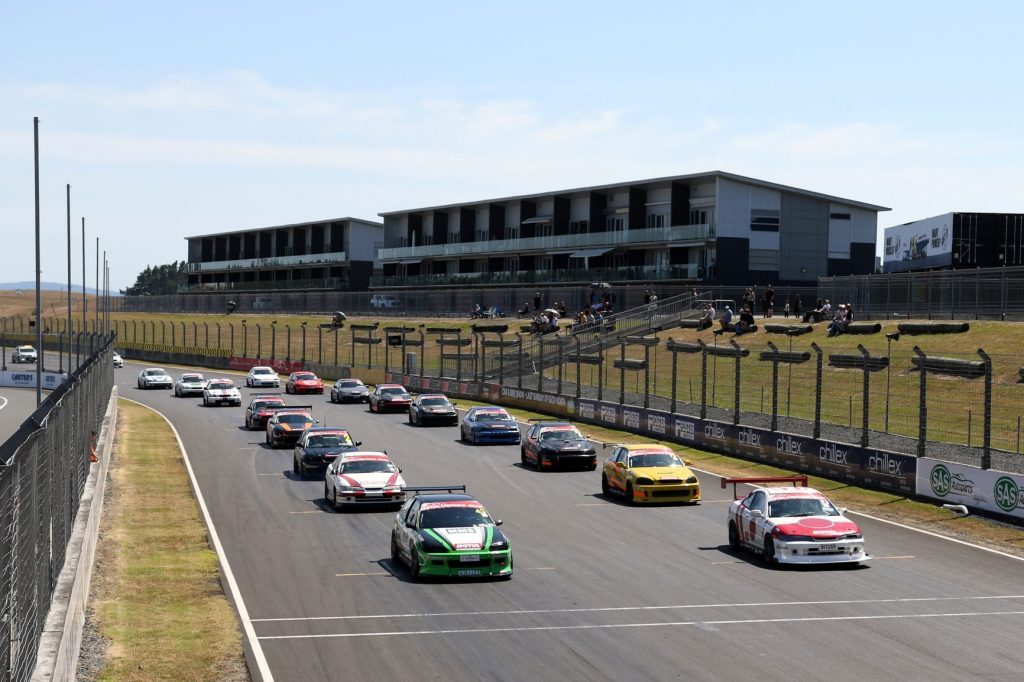 But when asked about the possibility of expanding the series within the national scene, specifically into the South Island, Khouri hosed down any suggestions for the time being but acknowledged the potential for some one-off events.
"There are no plans at this stage to expand the Series as the Committee finds its feet, but we can't discount this in the future. There are a lot of Hondas racing around the country which give the whole community opportunities including one-off North v South challenges, Mini-Enduros, etc."
All Images courtesy of Matt Smith; supplied by Steve Hughes.