Greg Murphy never planned to do just one lap in qualifying for the national endurance championship final, but it proved to be enough.
Murphy set just the sole flyer in the thirty-minute session around Hampton Downs, driving a Renault R.S 01. His posted time eventually beat Neil Foster to pole position by 0.006s.
But that wasn't how the Race Lab team had chalked up the session unfolding.
"I wanted to do three flyers," Murphy said, "but when I went out, there was a lot of rubber over on [turn] five, and stones were flicking up everywhere.
"So, I came back in and waited another five minutes to see if it cleaned up, but it didn't. And then when I went out, it took a lap to get the temperature back in the tyre and got one lap in, but the tyres still hadn't come up.
"Then I was on another one and the McLaren parked itself in the middle of the road and wasn't interested in other people on the track, and then the red flag came out."
The team parked the car up for the rest of the session, watching from afar to see if their rivals had any response.
There were plenty of cheers from the pit garage when they learnt Murphy had scored pole, but the former Supercars winner was a bit gutted he couldn't fully push the car.
"You just enjoy driving the car and, on a new tyre, you don't get the opportunity very often. I was keen to see what we could actually get out of it.
"And probably in what I thought would have been better conditions with the sun going down. But maybe it wasn't as good, especially with the rubbish on the track.
"You had to be very precise on your line. You couldn't take too much road, which you might do on a new tyre."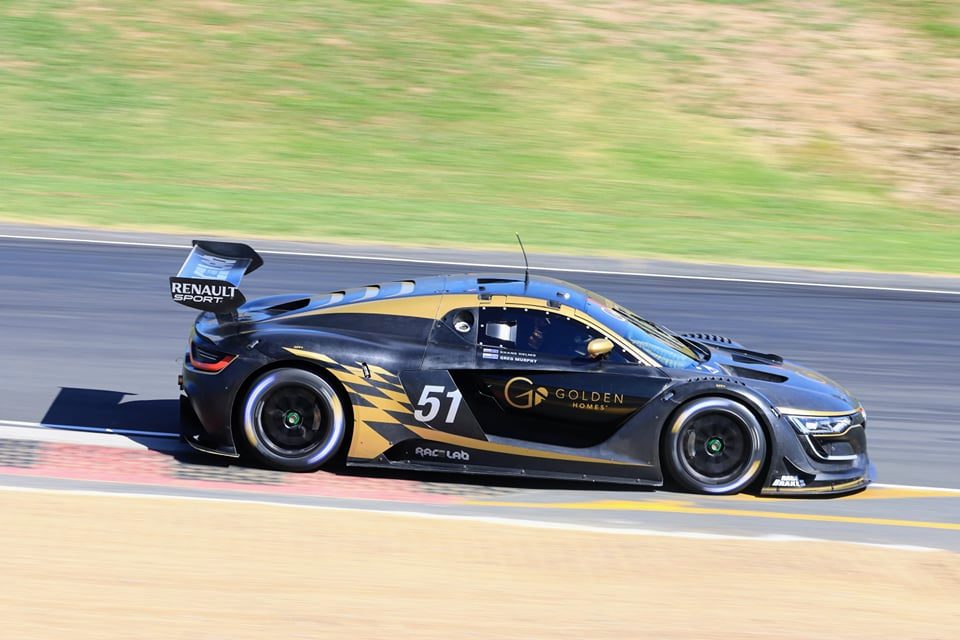 Qualifying is one thing; endurance racing is another.
Murphy was the only 'Pro' driver to qualify. The other GT3 teams opted to run their 'Am' in the session.
Because of that, Murphy must start the race. His co-driver, Shane Helms, will then do the second stint.
But he has confidence the car isn't just a one-hit wonder, and it should be competitive in the three-hour race.
"I think so," he said
"I did an hour in it in December, and it was ok, but there's a been few little tweaks to it. When we were in it on Monday, it was actually better than what it had been before.
"I think it should be very consistent."
The three-hour national championship race starts at 1.30 pm. Live TV coverage can be found on Sky Sport 9.
Main Image: Neville Bailey