The 2023 North Island Endurance Series kicked off with four practices runs today ahead of tomorrow's One Hour and Two Hour season-openers.
Each session saw both fields on-track at the same time, the extra traffic causing no dramas for the vast array of cars.
Class 2 in the One Hour features a range of competitors and machines, including the "Queen of Pukekohe" Christina Orr-West.
Orr-West is competing in a Mercedes Benz AMG GT4 in her final run in the series, and she says it's a round she wouldn't have wanted to miss.
"I was pretty stoked when I got the phone call saying we were going to do NIERDC as a series" she said. "We were going to do the 3 Hour but [when that was cancelled] I was offered the car for the 1 Hour, and I'm enjoying it. It feels nice to be back in a fast car around this track."
She'll have her hands full with a strong field which include the likes of Todd Bawden, Nick Ross (Nissan Altima L33 TLX), Kris Bostock (Porsche 991 Gen 1), John Midgley (Ford Falcon FG V8ST), Marco Schlep (BMW Z4 GT3) and defending champion Sam Collins (Marc II V8 Mustang).
Bawden is competing in a new Ferrari 488 Challenge and quickly got up to speed in the car, breaking the 1min 06sec barrier early in the afternoon.
Class 5 runners Cormac Murphy and Clay Richards (Toyota 86s) were among those to make the most of testing to clock a huge number of laps throughout the day, running trouble free in doing so.
They were joined on-track by a five-strong V8 Utes contingent who also optimised practice conditions. All five are competing in the Two Hour competition to reignite the classic Ford Vs. Holden battle.
There were minor mechanical gremlins which crept into a few garages, including Orr-West's where a wheel stud was the cause of some grief.
"It's had its ups and downs, today," she said. "We broke a wheel stud after early practice so I had to sit out until this afternoon, but I think it was probably better because we've put some new bags on it and went out and we're doing pretty well."
Throttle issues for the Marc II V8 Mustang of Collins forced him out the third practice session but the Collins Motorsport team worked some magic to see him return for a final run.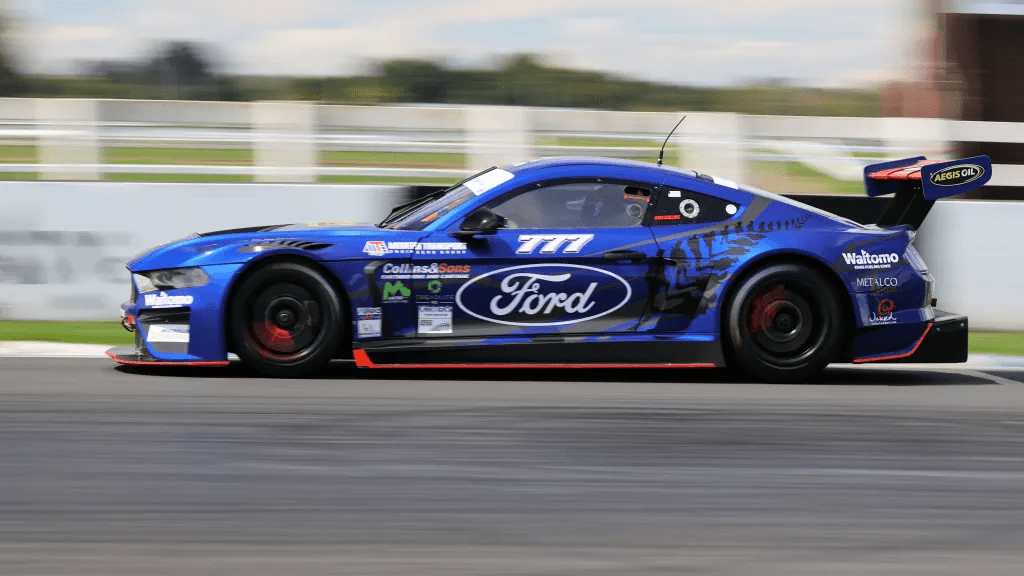 Two Hour competitors John Thomson and Oliver Shepherd (BMW 135i) also spent the afternoon in the lane after a broken drive shaft interrupted their second stint. The team believe they'll be back in action tomorrow with parts coming up from Wellington tonight.
Dramas aside, it was a solid day of practice which saw competitors running clean and racking up the laps over all four sessions.
The two fields part ways tomorrow with the One Hour contingent qualifying at 10.20am and racing at 12.52pm.
Two Hour competitors will qualify at 11.30am and race at 3.13pm.