It doesn't matter how you win them; all that counts is that you do.
Well, John Penny can add another Toyota 86 win to his record in a race scheduled for 12 laps, but only really went for two.
Two safety car interventions punctuated the second race of the 2022 championship at Highlands Motorsport Park on Sunday morning.
The last, brought out by a smoky Ronan Murphy, would ultimately cause a red flag and a premature end.
But it doesn't matter for seasoned veteran Penny. The oldest competitor in the field converted his reverse-grid pole into his second career 86 win.
"I'm very happy to win of course but a bit disappointed we only raced a couple of laps," Penny said.
"It's great fun when it's that good of course but a win is a win and I'll take it."
Penny's only real threat came from Murphy. The young sophomore started alongside the No.22 on the front row.
With Penny staying in front through the opening sequence of corners, any fightback from Murphy was culled when Todd Prujean bit concrete.
Zac Stichbury was later penalised ten seconds for his role in Prujean's abrupt exit.
Second-placed Murphy's car then began billowing smoke on the restart.
Smart enough to pull off the circuit, Murphy then darted to a nearby marshal to retrieve a fire extinguisher.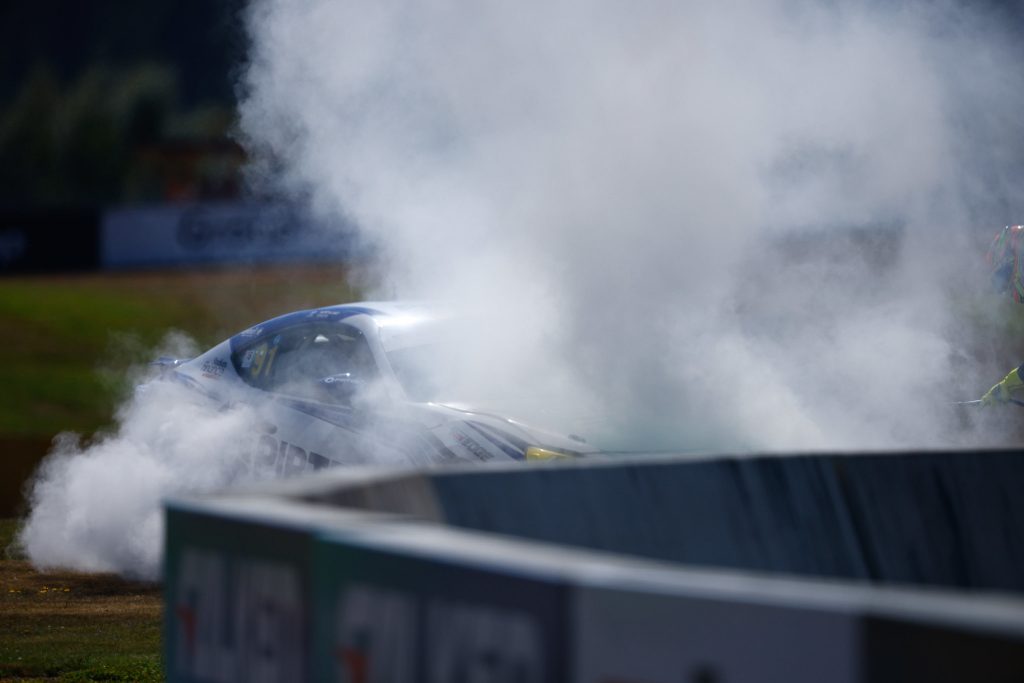 Fortunately, the car could be repaired in time for race three later in the afternoon. Still, a near-certain podium finish for Murphy was quelled in an instant.
A resulting oil line on the circuit required dressing, and the race was red-flagged.
Defending champion Rowan Shepherd was awarded P2, while Matthew McCutcheon collected his debut podium.
Despite the lack of racing laps, yesterday's race one winner Simon Evans did a commendable job to move from tenth to sixth.
| | |
| --- | --- |
| Pos | Driver |
| 1 | John PENNY |
| 2 | Rowan SHEPHERD |
| 3 | Matthew MCCUTCHEON |
| 4 | Clay OSBORNE |
| 5 | Marco GILTRAP |
| 6 | Simon EVANS |
| 7 | Hugo ALLAN |
| 8 | Dion PITT |
| 9 | Justin ALLEN |
| 10 | Christina ORR WEST |
| 11 | Mark MALLARD |
| 12 | Brock GILCHRIST |
| 13 | Chelsea HERBERT |
| 14 | Todd FOSTER |
| 15 | Zac STICHBURY |
| 16 | Fynn OSBORNE |
| 17 | Rianna O'MEARA-HUNT |
| 18 | Sam COTTERILL |
| 19 | Will MORTON |
| NC | Ronan MURPHY |
| NC | Todd PRUJEAN |