Indianapolis Motor Speedway owner and business tycoon, Roger Penske, has said he is seriously considering seeing a return of Formula One to the illustrious venue.
"My son Greg has met with Chase Carey (CEO of the Formula One Group) and had some preliminary discussions over the past couple weeks,"

Penske told RACER.com.
"Is it time to re-look at an F1 race? I don't know yet if the economics make sense but we wouldn't look at doing it before 2022."
IMS hosted the US Grand Prix from 2000 to 2007 on a specifically designed road course within the infield section.
However, after the disastrous 2005 race which witnessed only six cars take to the start after all 14 Michelin-shod cars pulled out in protest, both attendance and interest plummeted before IMS pulled the plug after the 2007 race.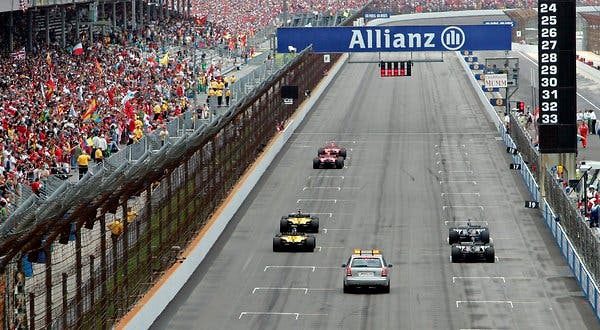 In early January, Penske assumed ownership of IMS and the IndyCar series. The deal was believed to be within the region of $250-300 million USD.
Now Penske is confident that under his governance, IMS will play host to another Formula One Grand Prix.
"I want to see F1 return at some point as well as sports cars. Indianapolis is for thoroughbreds and we want to make it special."

added Penske.
Penske has also engaged in conversations with the International Motor Sports Association (IMSA) to discuss the potential of hosting an endurance race at Indianapolis as a part of the WeatherTech SportsCar Championship.
"I've had some discussions with (IMSA president) John Doonan and I think there is good potential to run an endurance race at the Speedway,"

said Penske.
A supposed multi-million-dollar investment in IMS is expected to bring about many positive changes, with the addition of more top-tier motorsports at the top of Penske's agenda.
"We definitely want to create more great racing and utilization of the Speedway,"

concluded Penske.
"We want things that will last a long time and keep our loyal fans coming to the Speedway and bringing their friends and family. It's a tremendous opportunity for us to make a difference."