Peter Ward is two from two in the V8 Ute championship, winning last weekend's second round at Pukekohe.
After his Hampton Downs triumph to begin the season, Ward won two races and picked up a podium in the three races at Pukekohe to cement himself in the lead of the championship.
Ward has a 45 point buffer between him and Brad Kroef with two more rounds remaining.
Up-and-coming championship contender Shane Dias sits behind in third after a weekend that saw plenty of potential points slip away.
Claiming pole in Friday's qualifying, Dias' Saturday began with a DNF when an axle broke on the formation lap for race one.
That left Ward all alone on the front row, pouncing on the opportunity to claim a ten-second victory.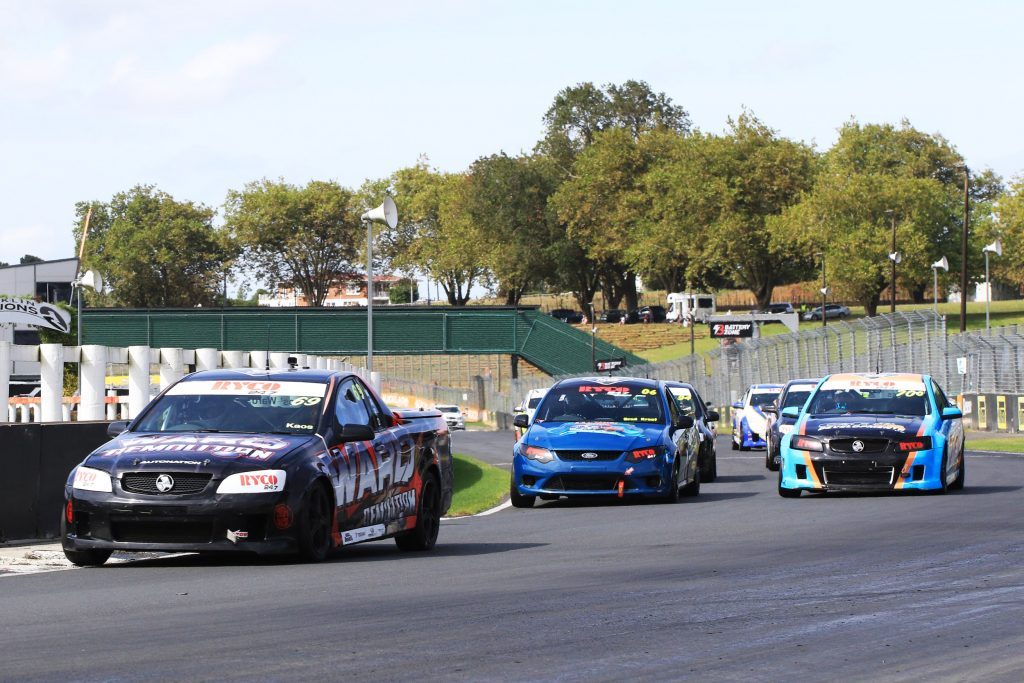 Behind, veteran racer Nick Ross was driving cousin Phil's Holden Ute for the weekend and ran well in second before incurring a front suspension failure.
That allowed Kroef to snatch second and David 'Shaggy' Lowe to round out the podium.
Race two was the traditional reverse grid affair.
Dias, eager to make up for missing race one, was forced to start last. But by the end of lap two, he had stormed into race-winning contention, overtaking just about everyone to be second.
The ever-consistent Ward also made inroads, moving into third by lap four.
While he was doing that, Dias had overtaken Ross for the lead. He would push on to earn a well-deserved last-to-first victory, with Ross beating Ward to the second podium spot.
"It was awesome," Dias said. "Just got an awesome start and pushed on."
Race three was wide open for the taking. Ward was on pole, and while Dias was buried near the back of the pack, his speed this weekend meant no one could rule him out of contention.
And, as if on cue, within a few laps, Dias had ploughed through the field to sit second.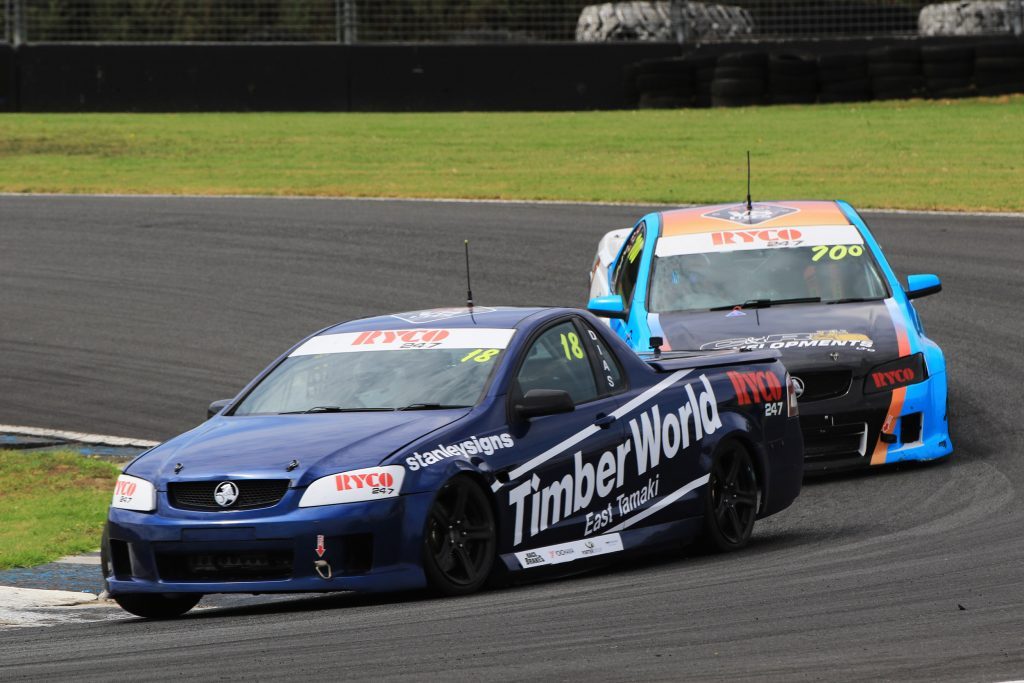 Ward's lead was a tad over three seconds. Still, Dias continually lapped faster than the demo man and soon was within touching distance.
But perhaps just pushing a bit too hard, Dias slid wildly off the track at turn one. His recovery was equally impressive, and he straightened up his Holden in time for turn two, eventually finishing second.
"He was coming along with a bit of pace, and then in turn one I saw him coming in sideways and I started thinking 'sh*t I better start getting my act together," Ward joked post-race.
Dias had something to smile about, earning another podium. But he knows the impact missing race one had on his points haul.
"Good weekend, not great for the points, but hopefully we can comeback next round and do a bit better," he said.
Round three of the championship is at Taupo Motorsport Park on March 25-27.
V8 Utes points after round two:
| Driver | Ute | Points |
| --- | --- | --- |
| Peter Ward | Holden | 229 |
| Brad Kroef | Ford | 184 |
| Shane Dias | Holden | 170 |
| Greg Kroef | Ford | 155 |
| David Lowe | Holden | 148 |
| Simon Ussher | Ford | 141 |
| Stu Monteith | Holden | 137 |
| Paul Fougere | Holden | 128 |
| Bruce McRae | Holden | 119 |
| Daniel Ludlam | Ford | 112 |
| Phil Ross | Holden | 96 |
| Nick Ross | Holden | 58 |