V8 Ute racing was back in full swing over the weekend for the season-opener at Hampton Downs, with familiar face Peter Ward taking round one honours.
Ward won two of the four races held over the weekend. The demolition man got the best of his rivals in races one and four.
"It's been a long time," Ward said, recalling the last V8 Ute round in April last year. "I've just had the need for speed."
Besides a commanding drive in the final race, Ward's weekend wasn't without its challenges. Not only was the weather far from ideal, but the 11-ute field proved to be uber-competitive.
The first two rows in qualifying were decided by a measly three-tenths, while less than two seconds covered the top eight.
Race one was a throwback to old with a classic Ford vs Holden duel for the win.
Ward (Holden) had got the jump on polesitter Greg Kroef (Ford) at the start, but Kroef stayed with the series veteran for most of the eight-lapper.
A slight mistake by Kroef with three laps in hand gifted Ward a comfortable lead. One which he never relinquished.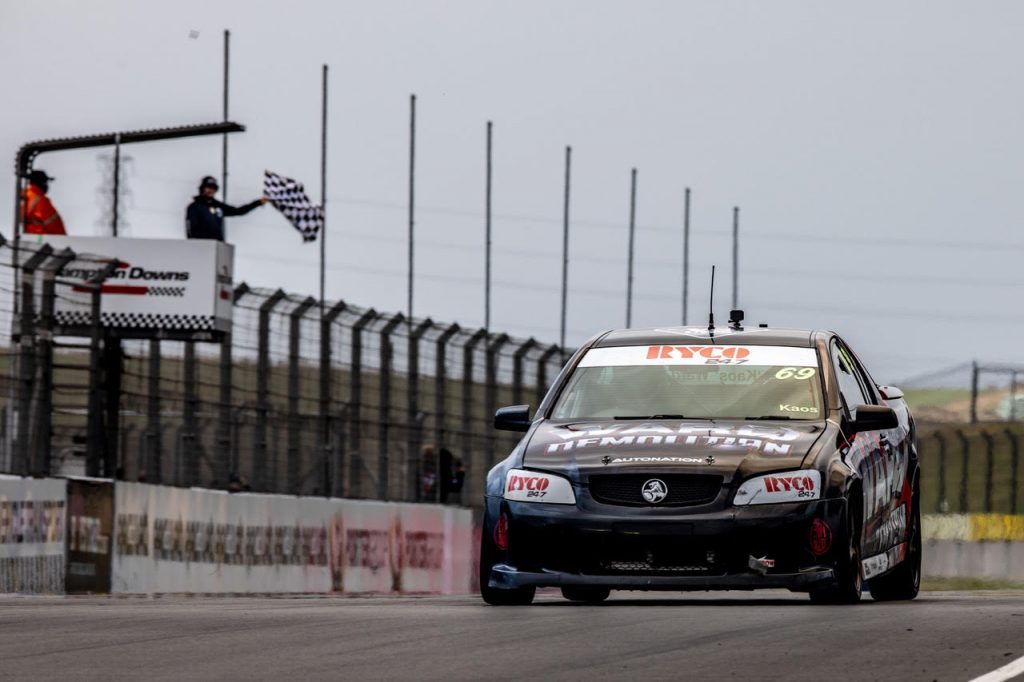 Race two brought the rain and also plenty of emotion.
Brad Kroef, son of Greg, bested the tricky conditions to earn a first win.
Fair to say, he was pretty chuffed.
"It's incredible," Kroef said. "Everyone in the team has worked so hard.
"It's amazing. I just don't know what to say."
Fittingly, it was father Greg with the loudest applause for his son's efforts.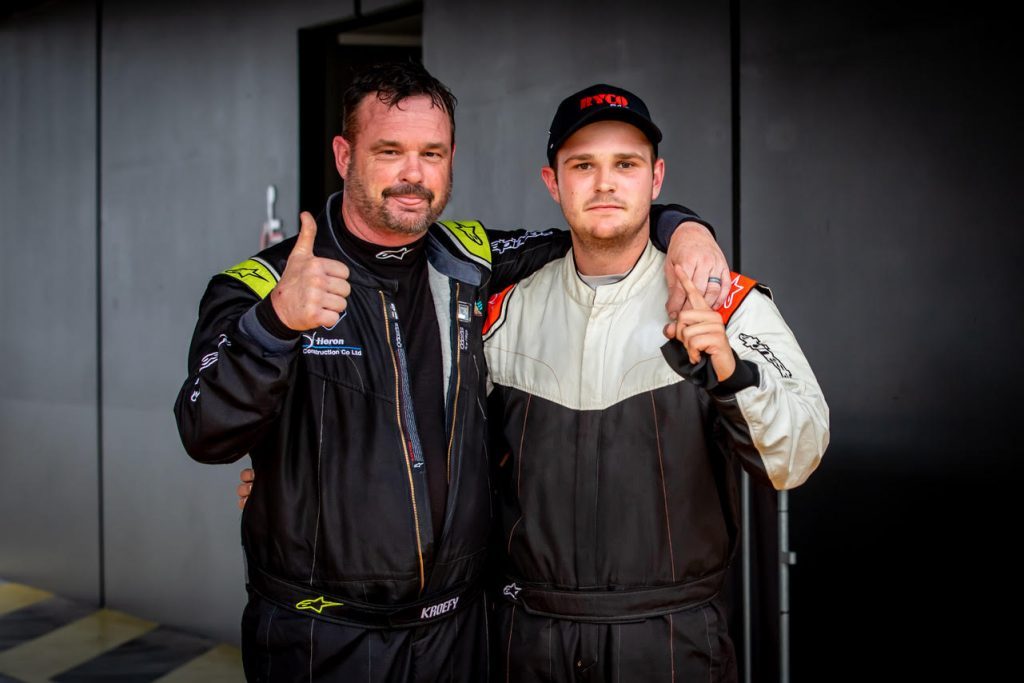 The two would share the front row for race three on Sunday morning. Though it would be another up-and-coming star – Shane Dias – stealing the limelight.
A misfire meant Dias finished race two dead last. An all-night effort rectified the problem, and Dias gave his team the best reward.
Clearly the fastest car on the wet track, Dias was, quite literally, drifting himself around those ahead of him.
Dias had reeled in erstwhile leader Ward with a few laps in hand. A swift cut-back manoeuvre on the exit of turn one elevated him to the lead, and he went on to take the win.
"I really enjoy the wet, so I was praying for it after a pretty shocking [Saturday]," Dias said.
Not all of Dias' wishes came true, however. Race four would go ahead on a dry track, albeit with stormy winds.
"I see it is raining a bit more now," Dias joked after the last race. "That's typical."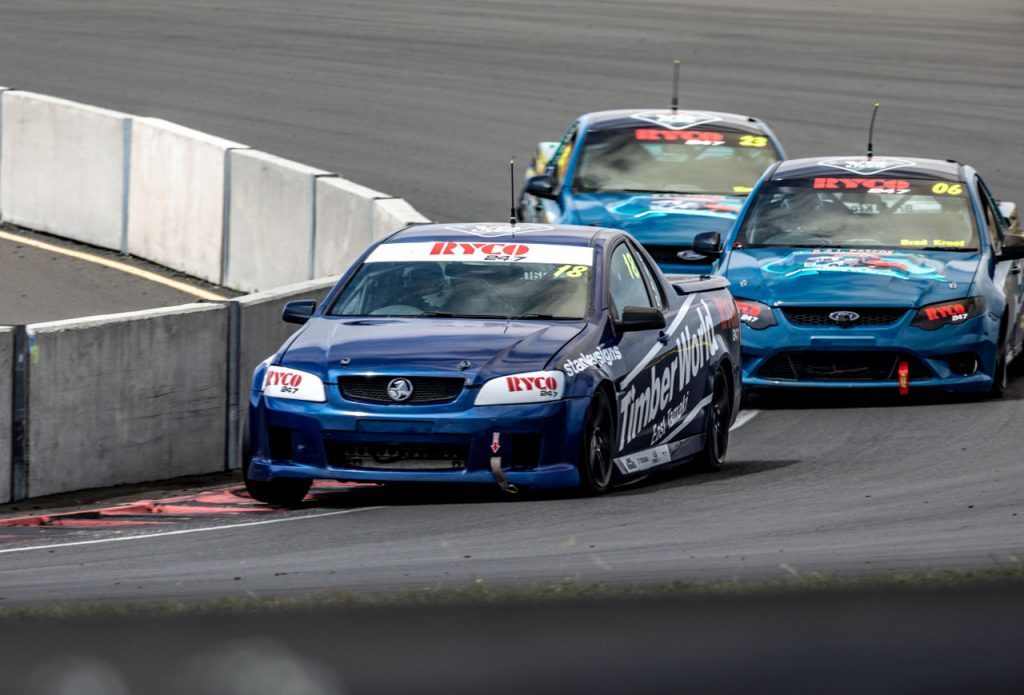 Ward capitalised on a front row start and ran away to take another win. Brad Kroef finished second while Dias rounded out the podium.
"I was off like a robber's dog," Ward said. "Awesome weekend."
And yes, I did have to google that phrase. Don't get jealous of my youth now.
Points-wise, Ward's two wins give him a slim 20-point buffer over Brad Kroef. Dias is well in the hunt, as is the ever-consistent Phil Ross.
Pukekohe Park hosts round two of the championship in early March.
V8 Utes points after round one:
| Driver | Ute | Points |
| --- | --- | --- |
| Peter Ward | Holden | 132 |
| Brad Kroef | Ford | 112 |
| Shane Dias | Holden | 104 |
| Phil Ross | Holden | 96 |
| Greg Kroef | Ford | 89 |
| Stu Monteith | Holden | 83 |
| Simon Ussher | Ford | 79 |
| David Lowe | Holden | 77 |
| Paul Fougere | Holden | 75 |
| Bruce McRae | Holden | 67 |
| Daniel Ludlam | Ford | 62 |
Images: Dillionphotonz