Get your boots on and roadbook ready because the new rally-inspired Porsche 911 Dakar has finally been revealed.
Limited to just 2500 units, the 911 Dakar pays tribute to the overall victory by Porsche in the 1984 Paris-Dakar Rally with raised suspension and a host of other off-road additions.
Raised up with plenty of power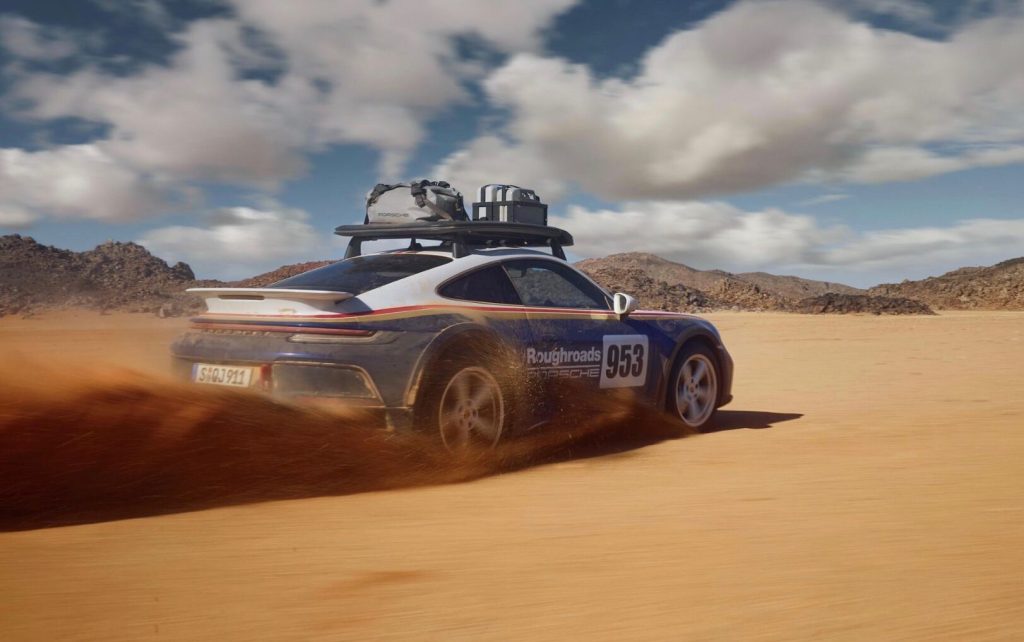 The special-edition sports car sits 50mm higher than the standard 911 Carrera upon which it is based while it can be raised a further 30mm when traversing rugged terrain. In its 'high level' setting, drivers can take the car up to 170km/h before it automatically lowers itself.
Porsche says its ground clearance and ramp angle can rival that of conventional SUVs, making it fit for adventures off the beaten path.
Underneath the car sits specially developed Pirelli Scorpion all-terrain tyres with a 9mm deep tread pattern and reinforced sidewalls.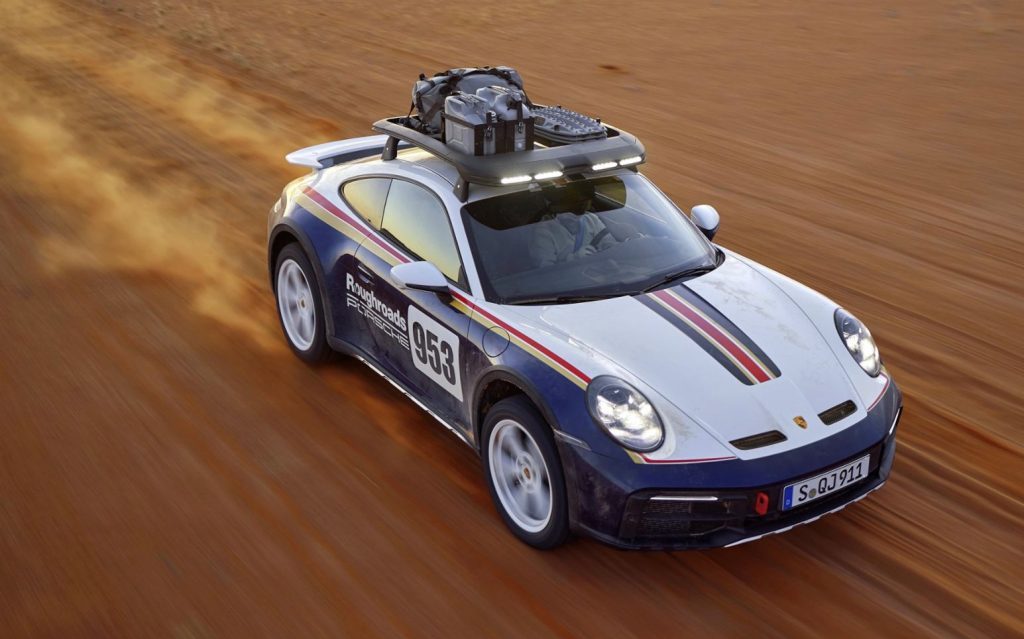 Powering the 911 Dakar is a twin-turbocharged 3.0-litre flat six-cylinder engine generating 353kW and a maximum torque output of 570Nm. Even in rallyfied form, a 0 to 100km/h sprint is possible in 3.4 seconds while top speed has been limited to 240km/h due to the all-terrain tyres.
A standard eight-speed PDK and all-wheel drive system has been fitted while rear-axle steering, 911 GT3 engine mounts, and anti-roll stabilisation make up the rest of the powertrain.
Two driving modes are available including Rallye for loose, uneven surfaces and features a rearward bias for the all-wheel drive. The second mode is Offroad which automatically raises the car up and gives the car as much traction as possible on sand and other difficult terrain.
An exterior ready for adventure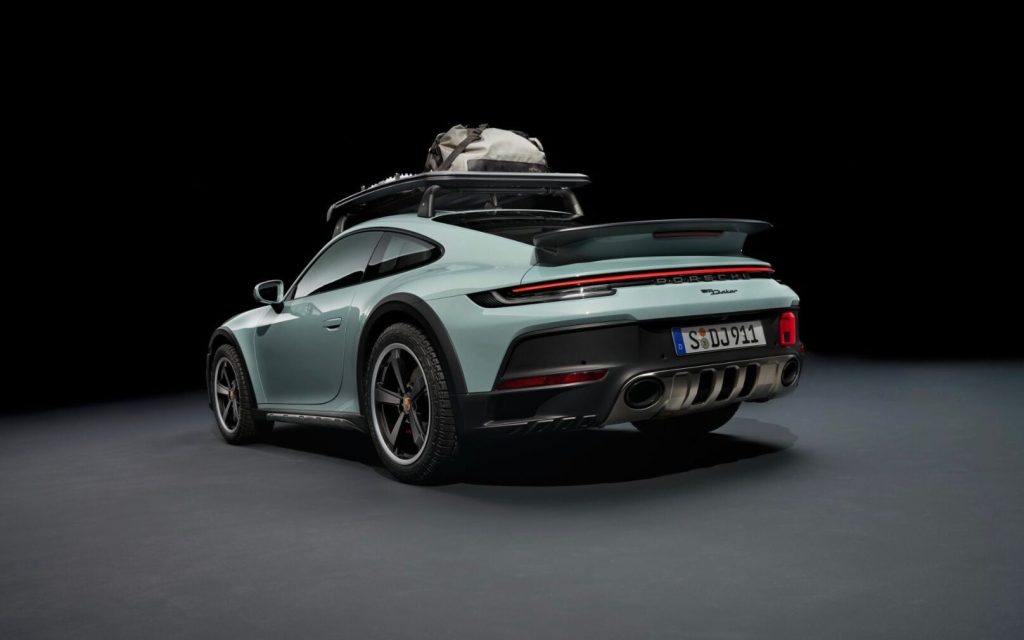 Aside from its high-riding nature, the 911 Dakar features a look we aren't generally used to on the model.
We'll come back to that livery shortly but the body has inherited a few features from past and present models like the front bonnet which features air outlets from the 911 GT3.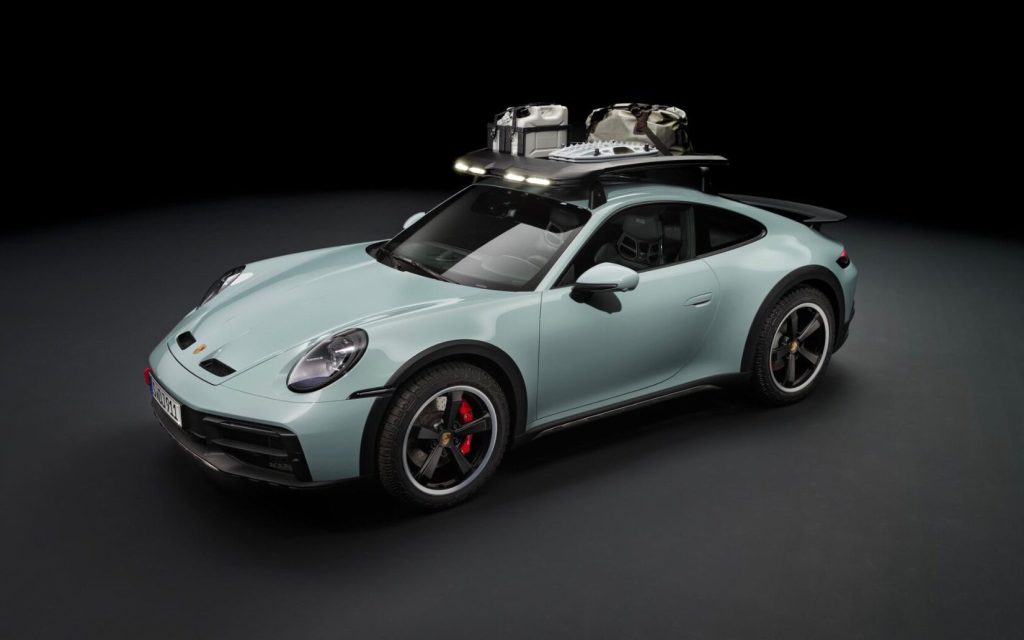 A fixed rear spoiler mimics the whale tail seen on its 1980s rallying counterpart while the Fuch-inspired wheels also pay homage to models of old.
Red aluminium towing lugs at the front and back are also present just in case one finds themselves in a sticky situation. Stainless steel protective surfaces have also been fitted on both the front, rear, and side sills.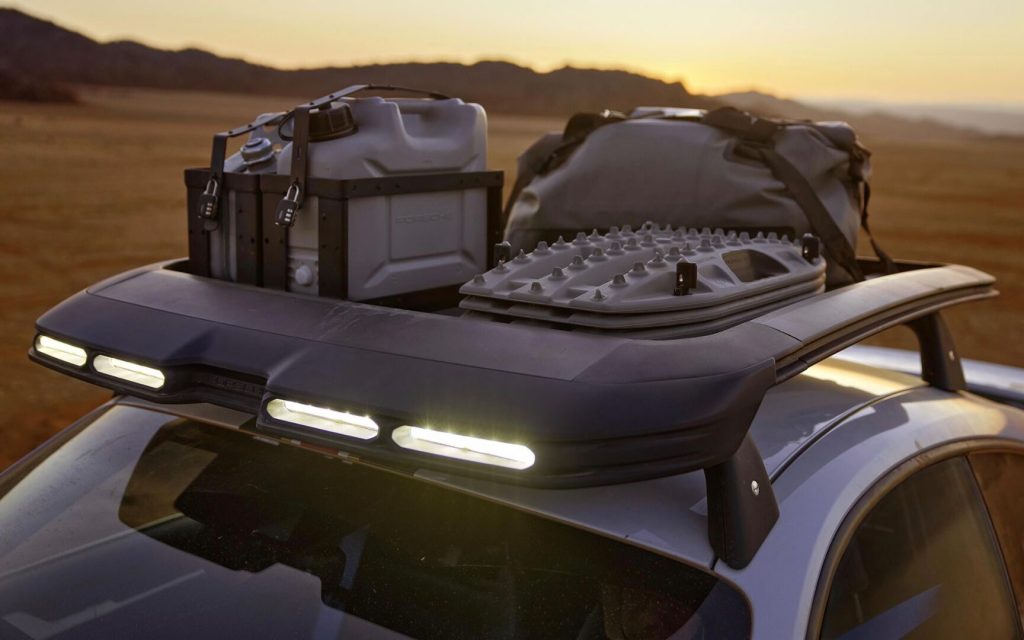 An optional roof rack can be installed, allowing for 42kg of "rallying equipment" to be carried at any one time. A roof tent is also available.
Customers can opt for the Rallye Design Package which comes complete with a two-tone white and blue paint finish with a red and gold stripe that mimics the Rothmans livery found on the original 1984 911 rally car.
Inside the cabin, there are two standard bucket seats while the rear seats have been removed. Race-Tex surfaces can be found throughout with decorative green or blue stitching.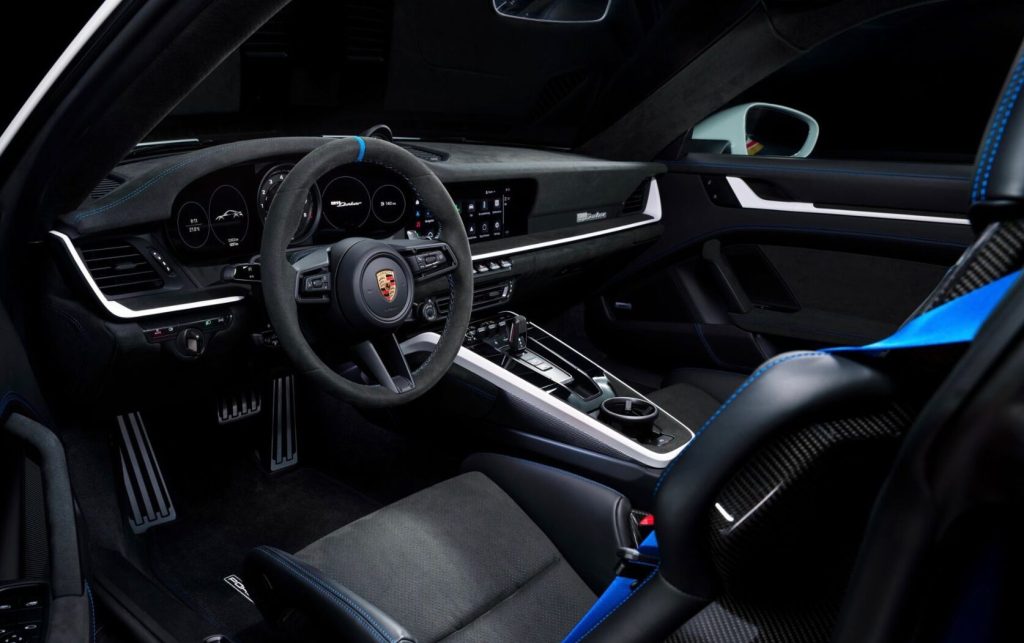 If fitted with the Rallye Sport Package, a roll-over bar will come fitted inside along with six-point seatbelts and a fire extinguisher.
Pricing and availability
The Porsche 911 Dakar is available to order now and starts at a price of $449,600 MRP with a limited number of vehicles anticipated for New Zealand to be produced in late 2023.
Total production numbers of the model will be capped at 2500 units.