With an enthusiastic push from the KartSport Hawkes Bay committee, the annual Blossom event showed strong sparks of yesteryear, with competitors and wider teams applauding the quality of organisation. With a refreshed committee and new President, there has been a major focus on restoring more life into the once nation-leading club and bringing the venue and events back to their former glory.
Two days of competition, racing in both track directions, was the challenge for drivers, with each class competing across either nine or ten races. All but one race counted towards overall points, meaning drivers who can string a consistent run together are rewarded. Eight classes were battling for titles, with a senior 30-lap Grand Prix to finish the weekend.
In the youngest of classes, Cadet Rok, it was reigning New Zealand number two Ryan Healey who wrapped up a solid weekend to take class honours, four points clear of Benji Bellamy. Elliot Armstrong rounded out the podium, one point clear of local Reed Phillips. Healey would end up winning five of the 10 races.
Eighteen drivers faced the start for the Vortex Mini Rok class, with tight battles in the leading pack. However, Manawatu's Goldstar Series Champion Jack Phillips showed his strength in the region, winning by five points. His three early heat wins set the tone for the weekend and allowed a consistent run to be enough to finish ahead of the pack. Cooper Insley and Luke McMillan rounded out the podium, with Insley taking four race wins home with him to Auckland.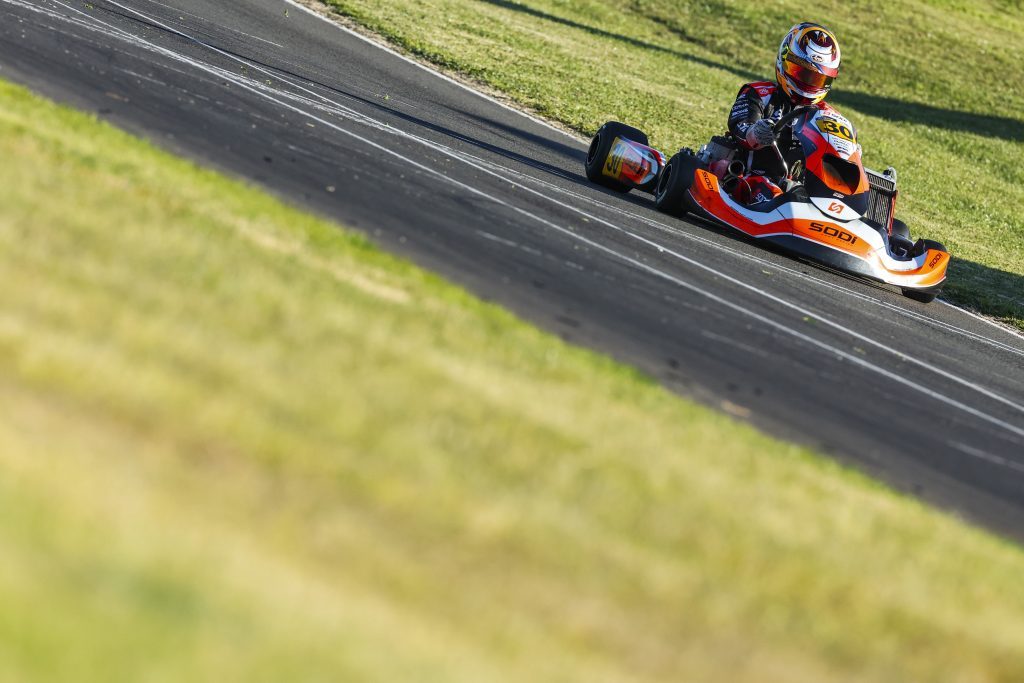 He's won just about everything this year, and Blossom was to be no different, with two-time New Zealand Champion Kiahn Burt wrapping up the Junior Rotax title in a dominant display. His eight wins put him a whopping 18 points clear of second place. William Edmondson had a tougher challenge, taking second place by just one point ahead of Ethan Holland in third.
A two-class field with a total of 15 drivers hit the track in the sport's two grassroots senior classes, ClubSport 120 and Briggs LO206. In ClubSport, Taranaki's Seth Frost had a strong performance winning seven races and finishing the other three in second. It was redemption for Frost, beating newly crowned Goldstar Series champion Logan Howard, who won two heats himself, with Andrew Pocock rounding out the top three. In Briggs, Ian Smith worked his way to the front to win five of the 10 races to lead home David Sharp by five points, with Ben Hibbs a further point back. Smith's main competition would come from the latter two, with them each wrapping up the other heat wins available.
In a smaller Rotax Light field, local star Tom Bewley won every race to finish on the lowest points possible. Patrick Holmes and Lochlan Miller were left to scrap for the final rostrum spots, with both drivers collecting a handful of podiums in the heats before Holmes took second by four points.
Rounding out the heat racing were another two classes sharing track time in the form of Open and Vortex DVS Senior. Jackson Rooney grabbed lowest points possible in Open class to win the event with a perfect day after dropping his worst heat. Clint Beaumont and Tim Loughran rounded out the podium in their KZ2 machinery. In Vortex DVS Senior, local driver Jamie van den Berk finished first in six races, while only going as low as second in the rest. When the points were tallied, there was an 11-point gap back to Daniel McMillan in second, with Wellington's Jack Strand a further six points behind in third.
Rounding out the on-track action, Jackson Rooney completed the double by winning the 30-lap Grand Prix race ahead of Jack Halpin and Max Donnelly. Rooney also clocked the fastest lap time with a tidy 30.630.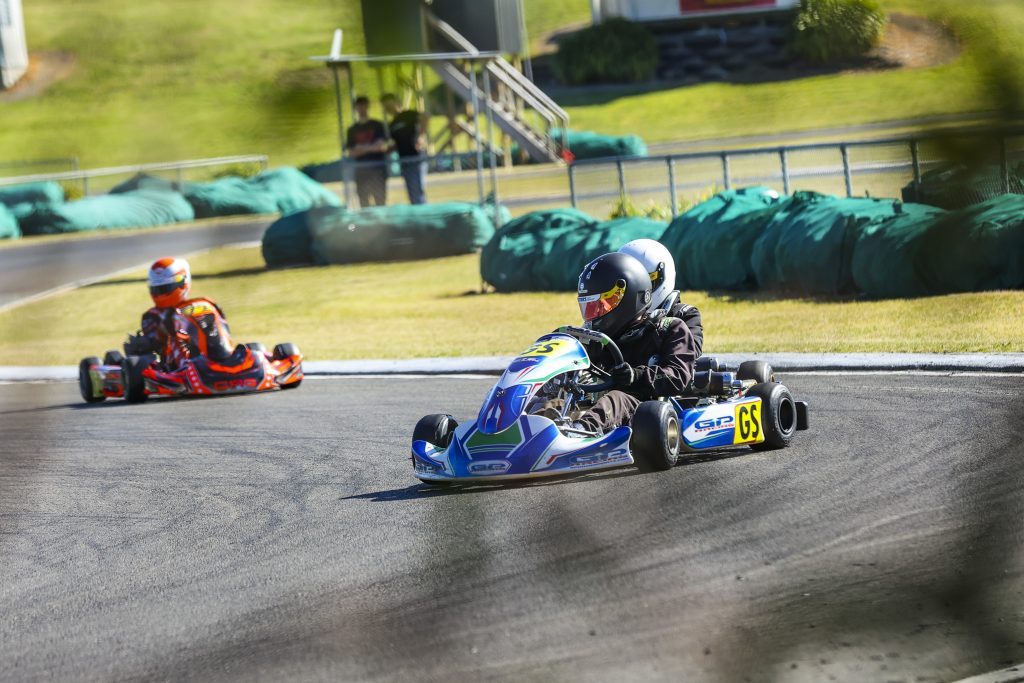 Off-track, teams were treated to some fantastic hospitality on Saturday night and throughout, with incredible Hawkes Bay weather also on tap. Blossom will return for its 55th event in 2024, and by the looks of this year, it is sure to be an event not to miss.
Words: Supplied. Images: Supplied (Shutter Media Group)