Sunday morning started out like any other race Sunday for Todd Prujean.
He had finished 11th in his debut Toyota 86 race the day before. A result he had mixed feelings about, given he qualified in eighth. But he was still pleased to come out the other side with a clean car and plenty of confidence.
Unfortunately, things wouldn't stay clean much longer than that.
In the first of two races that day, Prujean was cut off by another car on the run into turn four, hit, and then spun into the outside wall.
He has nothing against the other driver. In fact, he says he would have probably also made the same mistake if the roles were reversed.
It is just another learning experience for everyone involved.
But what it did leave was a mess of a car.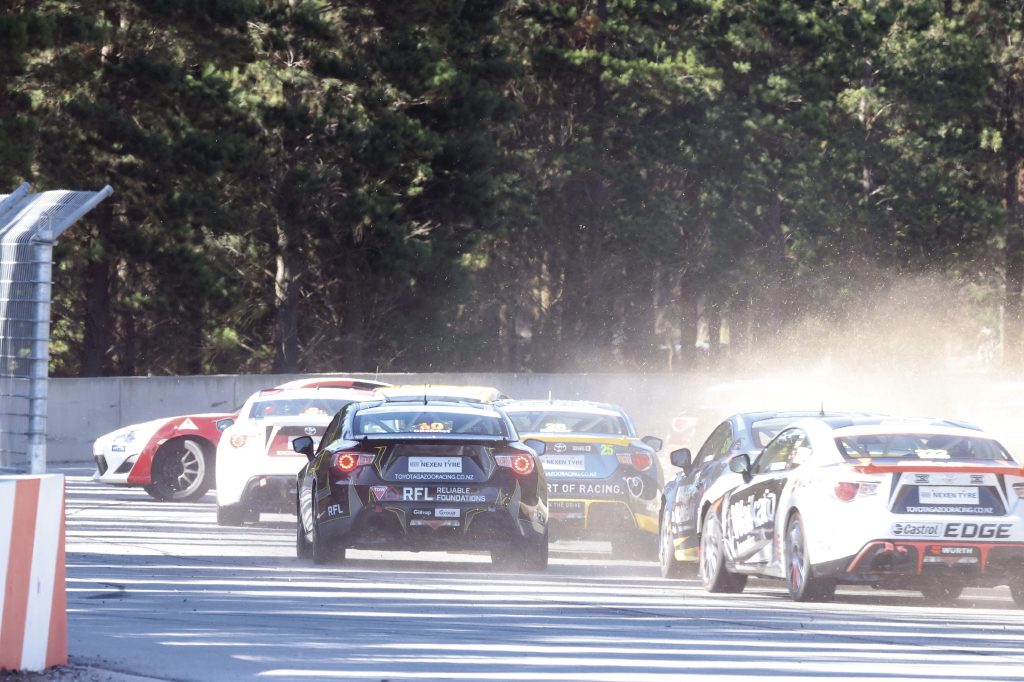 "We had to replace all of the suspension," Prujean said, recalling the damage. "It blew the window out of the car on the driver's side. It bent the brake pedal, the subframe, the rear bottom and top arms.
"The front wheels also took a hit. So, we did a rough wheel alignment.
"Then had all these faults come up when we plugged the computer into the car to try and get back out."
Even Prujean jumped on the tools to help the team, tasked with straightening out the panels.
He is a busy man. So busy, in fact, when we spoke to him Wednesday morning, he was back in Auckland at his day job.
But back in the Highlands' pits, Prujean says he and his team also received some much-needed help from the Dayle ITM crew who were situated the next pit bay over.
"The team worked real hard to get us back out on track," he said.
"I am very thankful to everyone who helped us get the car back out there."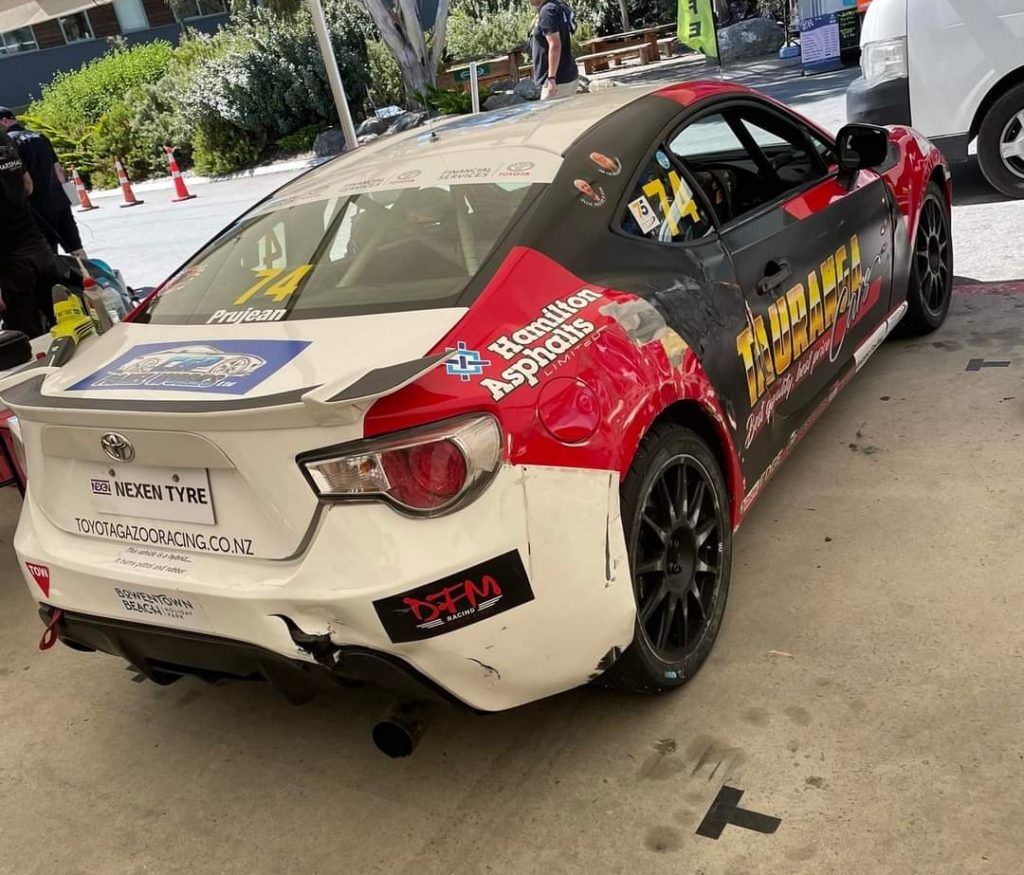 With five minutes to spare before race three, the car was ready to go – kind of.
"It wasn't really driveable," Prujean laughed. He was just appreciative to even be out there for the final race.
"I was hanging on for dear life. The car was crabbing and in left-hand corners the back just wanted to swing out every time."
Yet not even a beaten-up, dog-tracking car could put a stop to Prujean's stride.
He gained five positions in the race to cross the finish line in 14th.
Ultimately, it was far from the debut weekend Prujean would have wanted.
He sits 18th in the drivers' standings.
Even so, he keeps his head up high and his eyes forward on what's next. And he doesn't have to wait too long for some redemption with round two in Christchurch this weekend.
"[Highlands] was a bit of a bummer and it's going to be hard to make a comeback," he said.
"But for Ruapuna I would love to qualify in the top ten, and throughout the weekend, just try and stay in that top ten.
"Oh, and finishing every race."