Red Bull Ampol Racing has revealed its Holden tribute livery the team will run for the iconic Australian carmaker's final Supercars Championship event at the VALO Adelaide 500 this weekend.
Although Holden ceased engine and vehicle production five years ago, it continued to import and sell rebadged General Motors cars up until 2021 including the ZB Commodore that races in Supercars today.
Now with the Gen3 Chevrolet Camaro taking its place in the championship next year, there's only one last round left for the lion to race.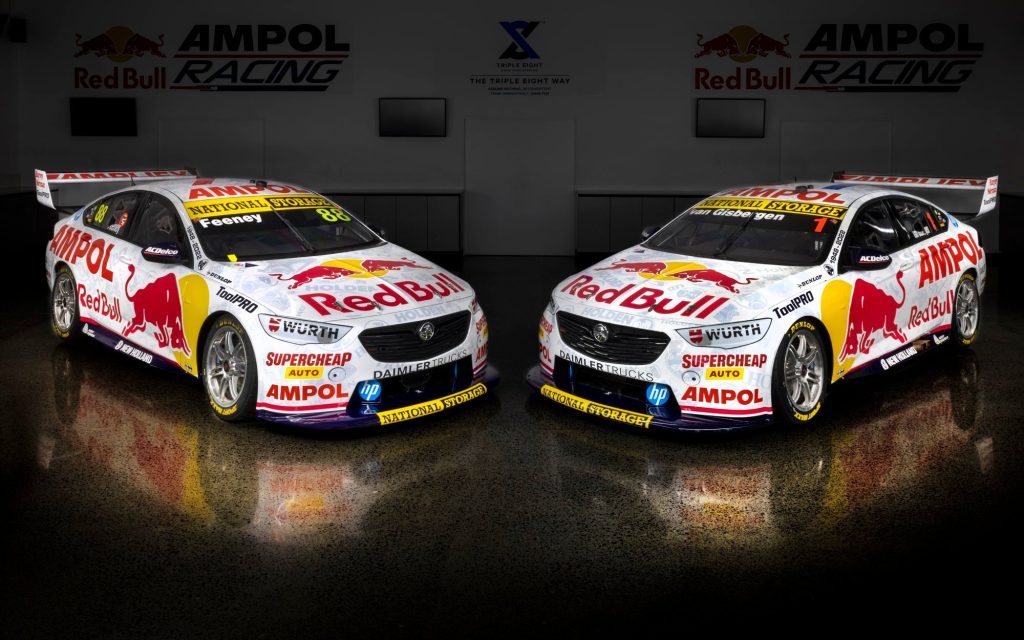 In tribute of the carmaker, Red Bull Ampol Racing's Shane van Gisbergen and Broc Feeny were on hand to reveal the special livery they would be sporting in Adelaide.
The livery was designed by ex Holden designer Peter Hughes and features an all white appearance with Holden logos and badges from throughout its history alongside the usual Red Bull and Ampol sponsorship logos.
This year's championship winner, van Gisbergen, has also opted to run #1 on his Commodore for this weekend as a nod to the team's success throughout 2022.
"I think the Holden tribute livery looks awesome – everyone that has been involved in the design has done a fantastic job," said van Gisbergen.
"I've also decided to run #1 on my car for the final round of the season. We're in a lucky position with the championship wrapped up that we can do something cool like this.
"It's a thank you to the entire team because I know they've always loved running the #1 and have truly earnt it this year. It also suits with the last race for Holden running the #1 on the side of the car.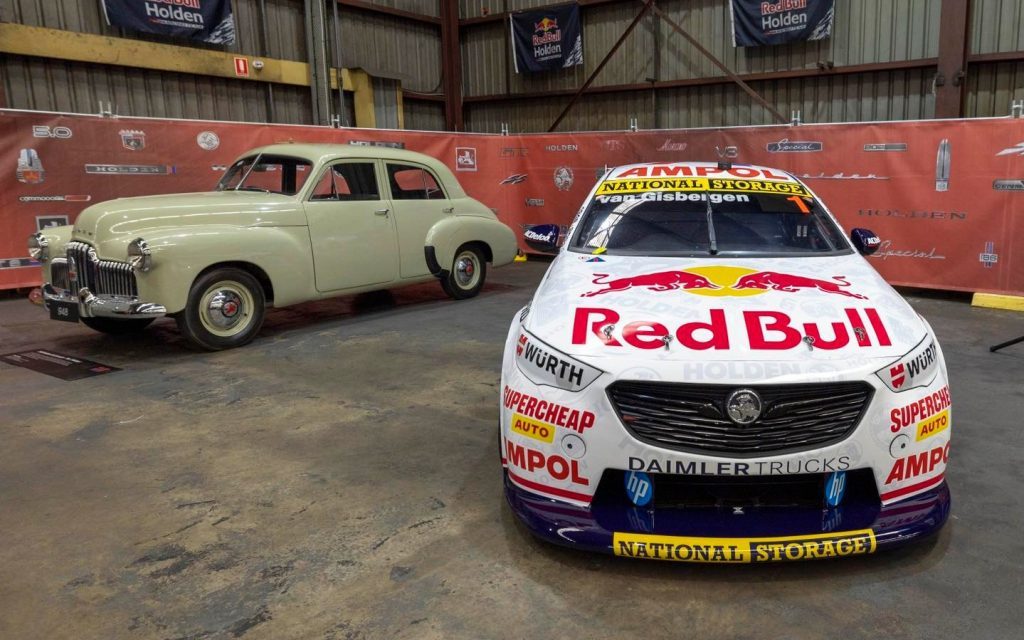 "I've got memories of Jamie [Whincup] and Skaifey [Mark Skaife] running the #1 at the start of the season and winning on the streets of Adelaide, and it was the manufacturing home of Holden, so hopefully it will be a meaningful tribute to the many employees past and present.
"It would be great to win the last race for sure, but if it can't be me, hopefully it's another Holden."
We'll get to see the Red Bull Ampol Racing Holden tribute livery at the VALO Adelaide 500 this weekend, running from Thursday, December 1 to Sunday, December 4.
Main image: Red Bull Ampol Racing