Sam Fillmore and Jonny Reid (Audi R8 LMS GT3 Evo II) have continued their march towards the New Zealand Endurance Championship crown with victory in today's 3-Hour at Ruapuna in the South Island Endurance Series. A good opening stint from Fillmore paved the way for Reid to bring the race home, breaking the lap record several times to keep a fast-finishing Ant Pedersen at bay.
Ant and Paul Pedersen (Mercedes AMG GT3) would come home to the chequered flag 9.46 seconds behind for second place, while Steve Brooks and Bill Riding rounded out the podium a further 31 seconds back.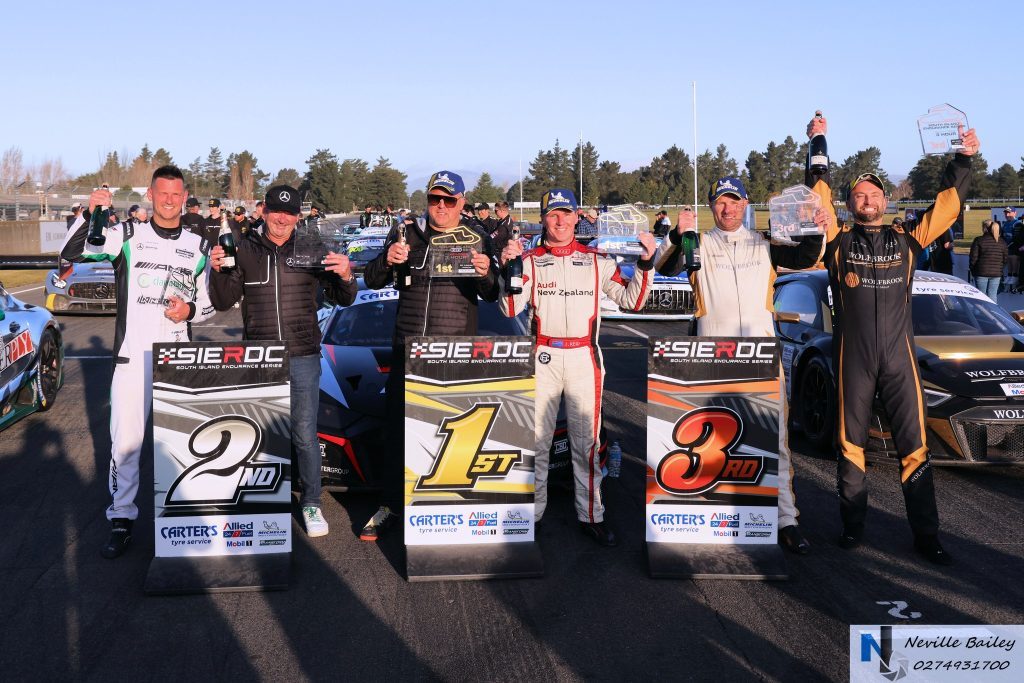 Pole-sitters Glenn Smith and John De Veth (McLaren GT3) crossed the line fourth ahead of Hayden Knighton and Kane Lawson (Mercedes AMG GT3).
Smith had been the early pace-setter of the day, qualifying on pole with a 1:18.928 in the morning's qualifying run. Beziac qualified the new #908 Porsche GT3R 991.2 second, ahead of Fillmore and Shane Helms (Renault R.S.01).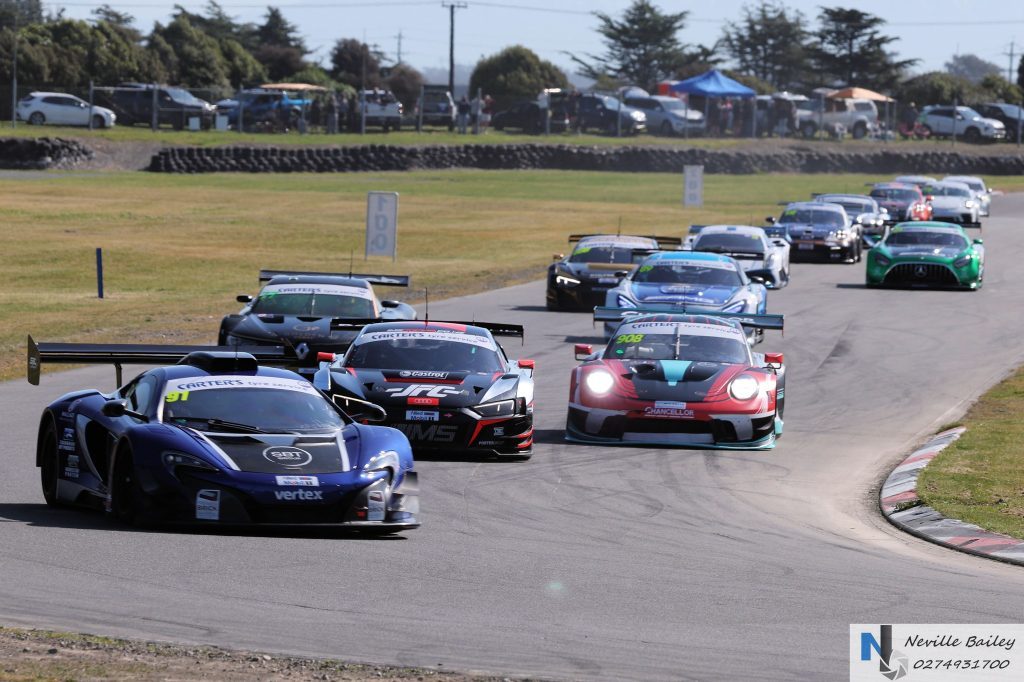 Jono Lester started in the #908 Porsche GT3R 991.2 and was quick to get away, taking the lead and getting close to setting a lap record in the first hour. Two untimely Safety Cars would prove Lester's undoing, preventing him from gaining any momentum or putting a gap on the field before he handed over the car.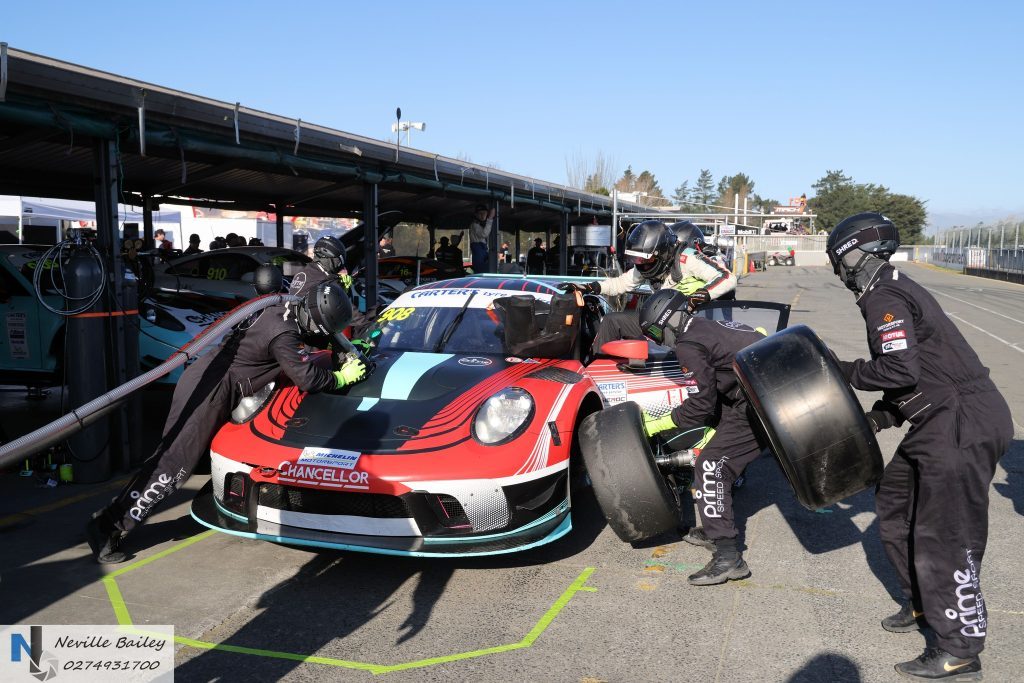 The race's first caution period was called for when the Brabham BT62, shared by Dwayne Carter and Shane van Gisbergen, lost a rear wheel early on and was returned to the lane on the back of a flatbed. A second intervention would follow shortly after, when David Rogers came into grief on the hour mark, damaging the #61 McLaren GT4, which stopped on the grass along the pit entry.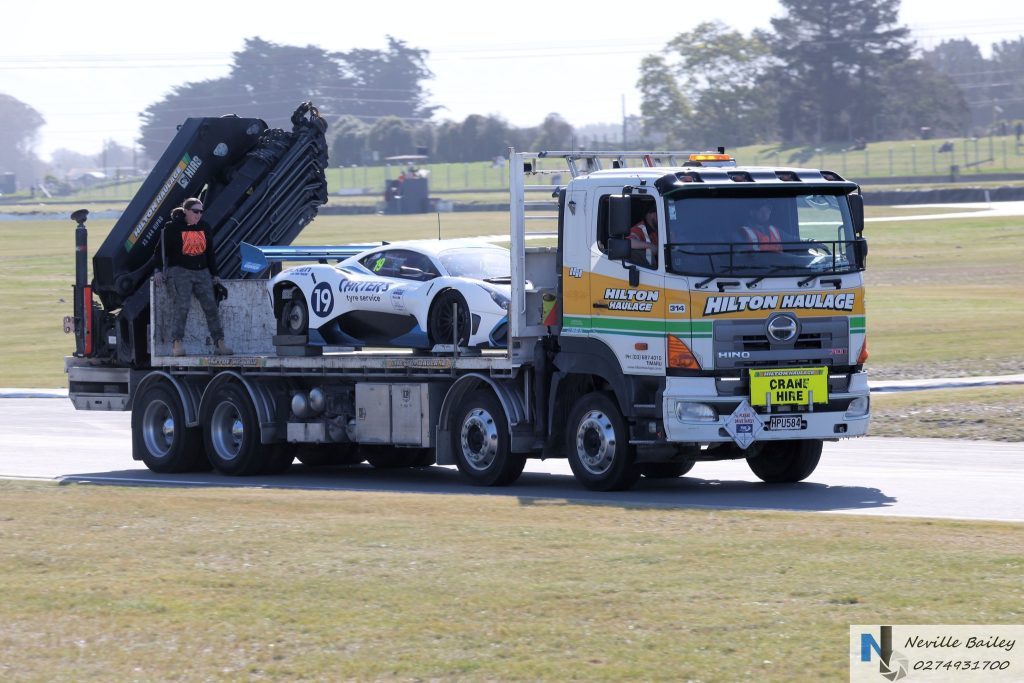 The Brabham would return to action late in the race for a brief stint before retiring.
Greg Murphy was a late fill-in on track, covering for Allan Dippie (Porsche GT3 Cup 992), who was injured in a crash in qualifying earlier in the day. That set up a father/son battle, with Ronan Murphy prevailing in partnership with Shane Helms (Renault R.S.01) to take sixth overall.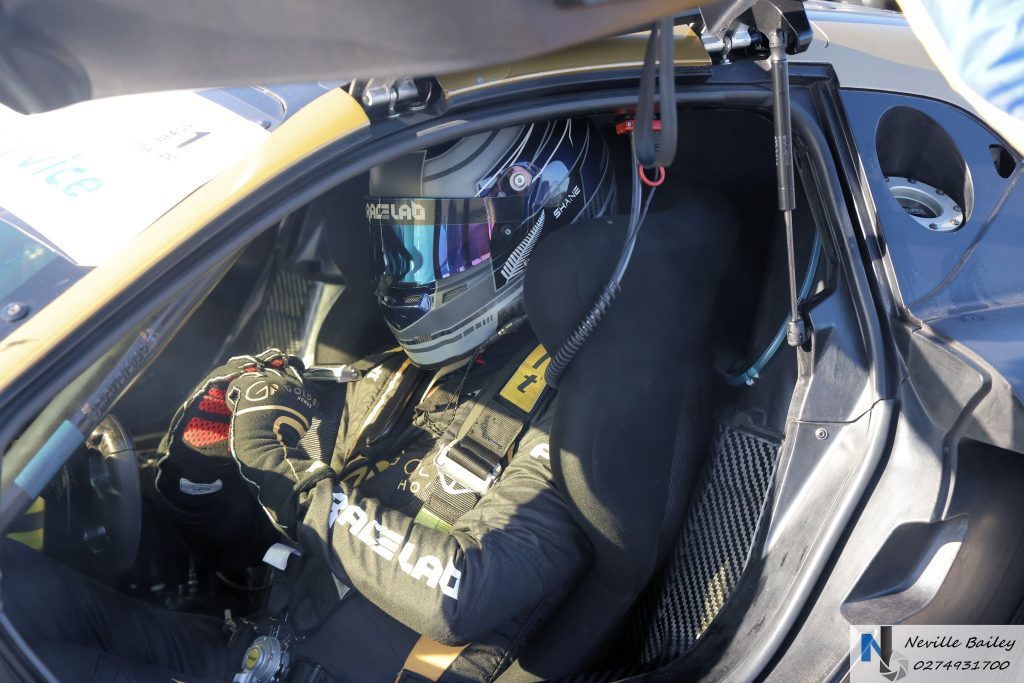 Martin Dippie and John Penny (Porsche GT3 Cup 992) were the first of the Class 2 runners home, in seventh overall, one spot to the good of Lester, Heremana Melmezac and Francois Beziac, in eighth.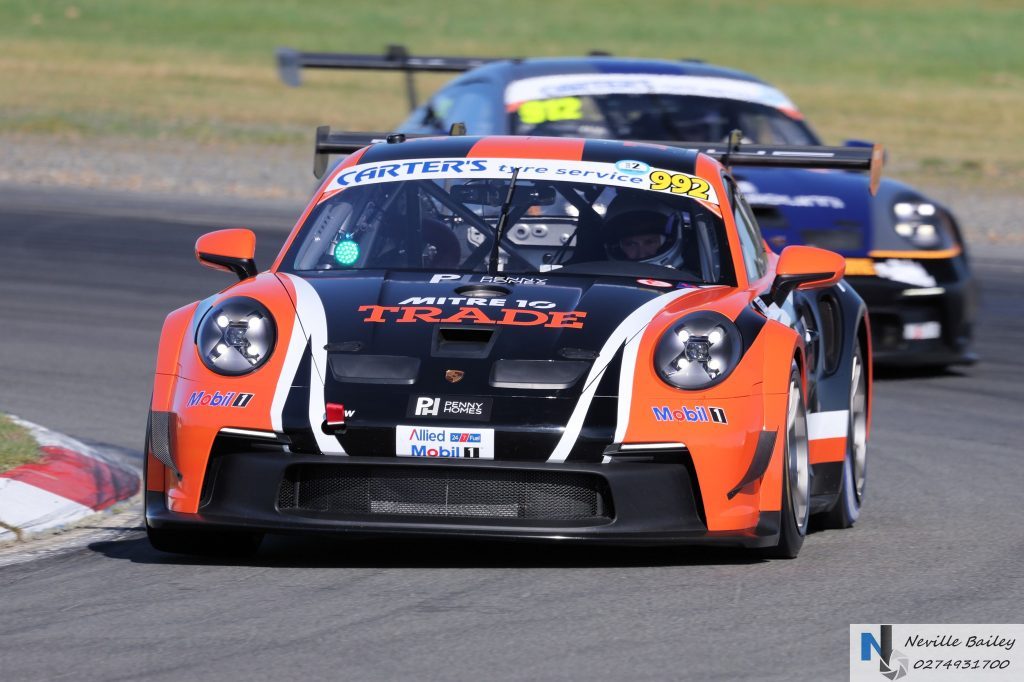 Matt Spratt and Hugh Gardiner (Porsche GT3 Cup 991.2) finished ninth overall and second in Class 2, while Greg Murphy and Scott O'Donnell (Porsche GT3 Cup 992) featured on the Class 2 podium in third and tenth overall.
Paul Rickersby and Graeme Rhodes drove the #31 Marc II Mustang to eleventh.
With Rogers and Brian Green failing to finish, Bree Morris and Christina Orr-West (Mercedes AMG GT4) were the first Class 3 GT4 home in 12th overall.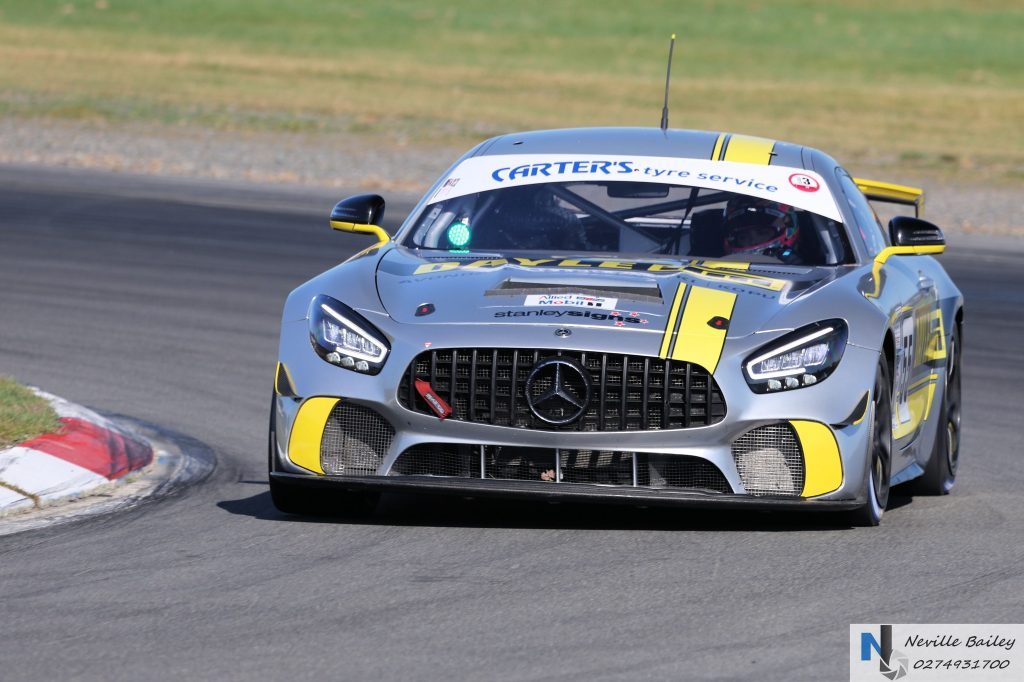 Hamish Frew and Darryl Barrett (Ford Falcon) came 13th, while Thomas Mallard and Peter Vodanovich topped Grant and Matthew Moore (Toyota Altezza) in the battle between the sole class 4 and 5 entries. The Altezza ran into sporadic issues during the race but returned to the track each time to complete an impressive 93 laps.