Louis Sharp will continue to climb the ladder to Formula 1 this weekend (22 to 23 April) in the opening rounds of 2023 ROKiT Formula 4 British Championship certified by the FIA at the Donington Park circuit in the UK's Midlands.
Having finished a fine fourth on debut in last year's championship, the talented teenager from New Zealand is now raising his sights and is targeting the prestigious title – a career-boosting crown as recently won by Lando Norris on his way to the pinnacle of the sport.
"I'm ready and really looking forward to it," said an eager Sharp who races with backing from Rodin Cars, the ambitious New Zealand-based hypercar company. "I don't want to put too much pressure on myself but I'd be lying if I said I wasn't trying to win the championship. That has to be my main goal."
Although he's joined on the new-look 2023 F4 grid by many of the world's best young drivers, Sharp clearly starts as one of the pre-season favourites after his stellar rookie campaign.
Despite being the youngest driver in last year's championship – and missing most of the pre-season testing programme and the first three races while waiting to turn 15 years old – the young Kiwi wasted no time underlining his potential.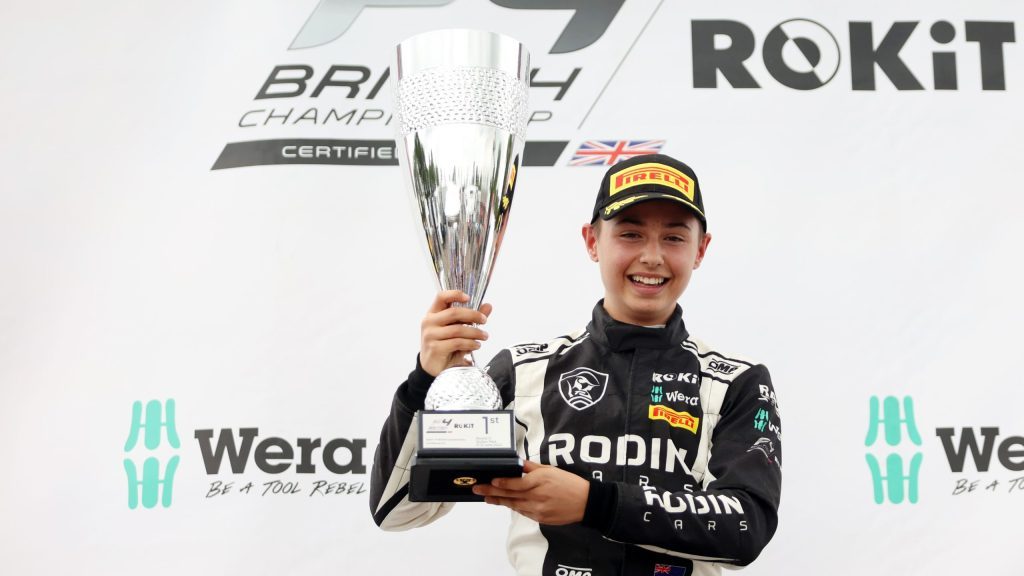 Against far more experienced opposition, Sharp scored two impressive wins – at Oulton Park (photo below top) and Silverstone – plus ten further top three podium finishes. Buoyed by his standout performances in the UK, the impressive New Zealander then ended his maiden season racing abroad by winning both UAE F4 Trophy races on the Abu Dhabi Grand Prix bill, further highlighting his promise, this time crucially in front of the F1 audience. 
Despite these standout successes, Sharp has opted to build on what was achieved in 2022 with a second season in the British F4 Championship.
"Having missed most of pre-season test programme and the opening races, I was playing catch up for most of last year, racing against older and more experienced opposition," explained Sharp. "In reality, this will be my first full season in F4 and I'll be competing against my own peer group. I've now got the experience and a very good base line."
While starting the 30-race 2023 campaign as one of the undoubted title favourites, Sharp is under no illusions about the challenges ahead. Several of last year's proven race winners are also returning alongside a new generation of emerging talents.
"For sure, it's going to be very competitive – perhaps, even more competitive than 2022 – but I wouldn't have it any other way. Last year was all about learning, this year I've got to go out there and perform," he affirmed.
Guaranteeing a level proving ground for all the ambitious stars of tomorrow, the entire grid is armed with similar Tatuus T0421 single-seater chassis – featuring F1-style halo cockpit safety protection – and identical Abarth engines.
As in 2022, Sharp's distinctive black and gold Rodin liveried #11 racer is run by the same Carlin team – though now rebranded as Rodin Carlin after Rodin Cars took a majority shareholding in the renowned race preparation company earlier this year.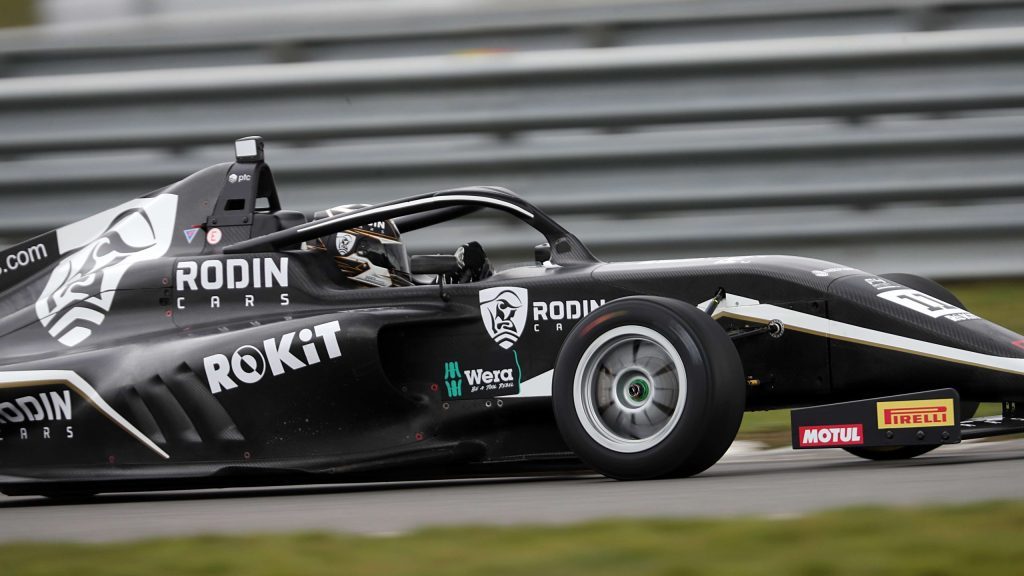 Now as team owner – as well as Sharp's sponsor – Rodin Cars is doubly excited about what promises to be another seminal season in the 15-year-old New Zealander's accelerating career.  
"The talent is evident, as is Louis' passion," enthused David Dicker, founder of Rodin Cars. "I'm happy to support young motorsport enthusiasts helping themselves to succeed. It's really up to Louis where this journey will lead him. I have merely absorbed the financial constraints, enabling him to focus on what he does best."
Fuelling his title hopes, Sharp has been the pace-setter in the test sessions held over the winter leading up to the eagerly anticipated season opener at Donington Park. He knows, however, the real action kicks off this weekend and is targeting a solid start to what he hopes will be another major step towards his dreams of a Grand Prix future.
"Formula 1 has always been the aim but I can't be too focused on that at the moment," he admitted. "It's important I focus on the season ahead and then can start thinking more about F1 when I'm closer to it.
"This year is going to be a big one because my performance will set up what I do next year. I need to maximise every opportunity and to win as many races as I can… but the most important thing is to be consistent," revealed Sharp.
"Of course I want to be on the podium but scoring top six points in every single race is going to be the most important factor in terms of bringing home a championship title. There are lots of quick drivers and the format guarantees lots of different race winners, I've just have to play my cards right and outsmart them all."
Header Image: Rodin Cars | Words: Supplied