Louis Sharp will take another step towards his Formula 1 dream when he races on this weekend's Abu Dhabi Grand Prix bill (November 18 to 20).
It will be the very first time that the 15-year-old New Zealand prodigy has competed on a full current Grand Prix circuit and comes at the end of a hugely promising debut season in the FIA British Formula 4 Championship, fuelled by the enthusiastic backing of New Zealand hypercar company Rodin Cars.
Building on that stellar success, which saw Sharp score two wins and ten further podium finishes in what was his debut season, the talented teenager will be back with the title-winning Carlin team for two season-ending F4 showdowns on the Yas Marina Circuit.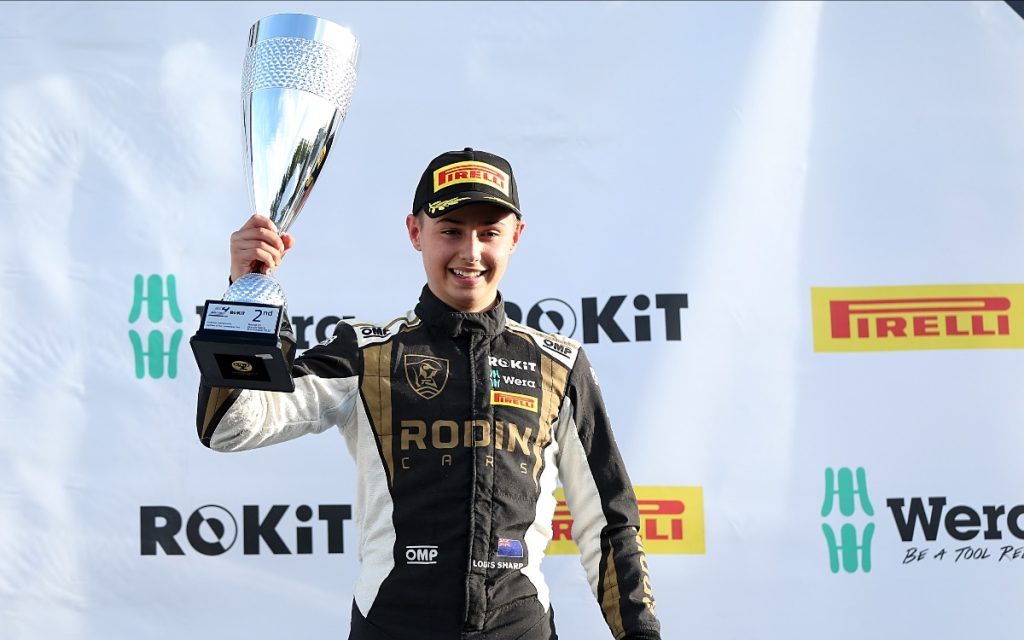 The first 25-minute F4 UAE Trophy encounter is scheduled for early afternoon on Saturday and the second on Sunday morning just hours before Max Verstappen, Lewis Hamilton and the other top stars contest the final round of this year's FIA Formula One World Championship on the same 5.281km harbourside track.
Sharp will have just one 45-minute Practice Session on the Friday morning to learn the challenging 16-corner circuit before a spectacular – and crucial – 30-minute qualifying session staged under the lights early on Friday evening.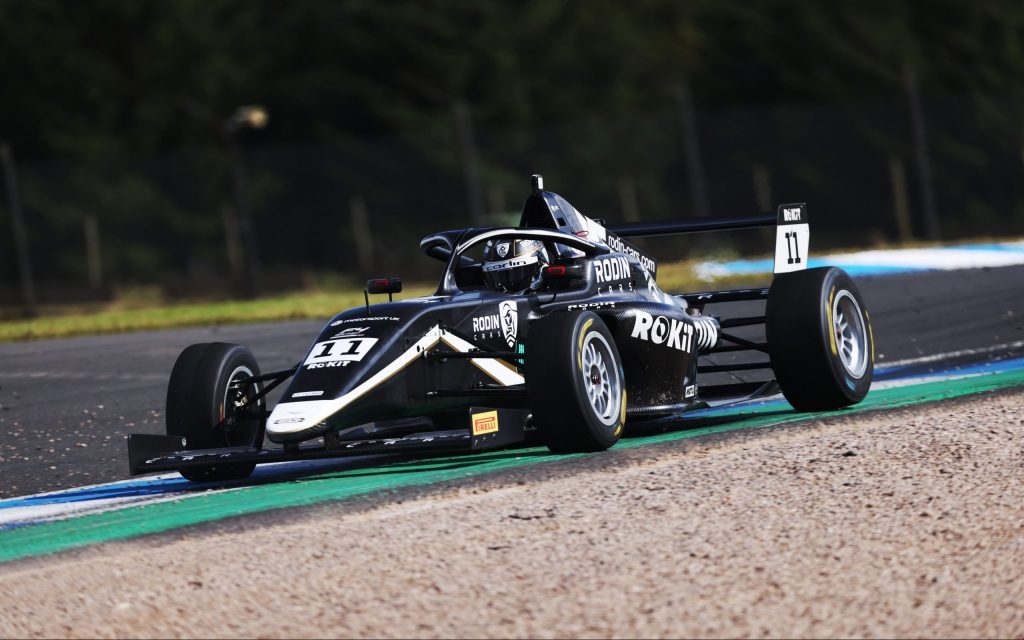 "My ultimate ambition is to be in Formula 1, so I'm really looking forward to racing for the first time on a Grand Prix circuit at a Grand Prix – it's really exciting to be part of the show," confirmed the fast rising Kiwi star.

"Whatever happens, I'm in for a very cool Grand Prix weekend and a great experience. With other F4 drivers from around the world also contesting these races, it's really going to real test where I am in my career. I'm looking forward to it."
With on-going support from Rodin Cars, the next steps on Sharp's career ladder for 2023 are already formulated – these will be announced in the coming weeks.
Main image: Supplied | Words: Supplied