Rowan Shepherd gave the Action Motorsport team plenty to smile about after the successful New Zealand debut of their Lamborghini Reiter R-EX GT3 last weekend.
Shepherd finished 11th, eighth and third in three Open GT races at Hampton Downs.
But results were secondary to the primary goal of the weekend, which was to provide the team valuable feedback and further finetune any teething issues ahead of next year's endurance season.
Still, Shepherd savoured the opportunity to drive the raging bull.
Heck, it is a Lamborghini after all. And a fast one at that.
"[The Lambo] was a huge difference, a huge change to anything I had driven before," Shepherd said. "It was cool to be in the car.
"Straight out of the gate, we had good pace. But it was about taking baby steps.
"We could build on that pace and find the limit of the car, which we found at certain points.
"We still have to find the right setup. There is plenty of pace left in it, but we had a bit of a bounce issue at the front."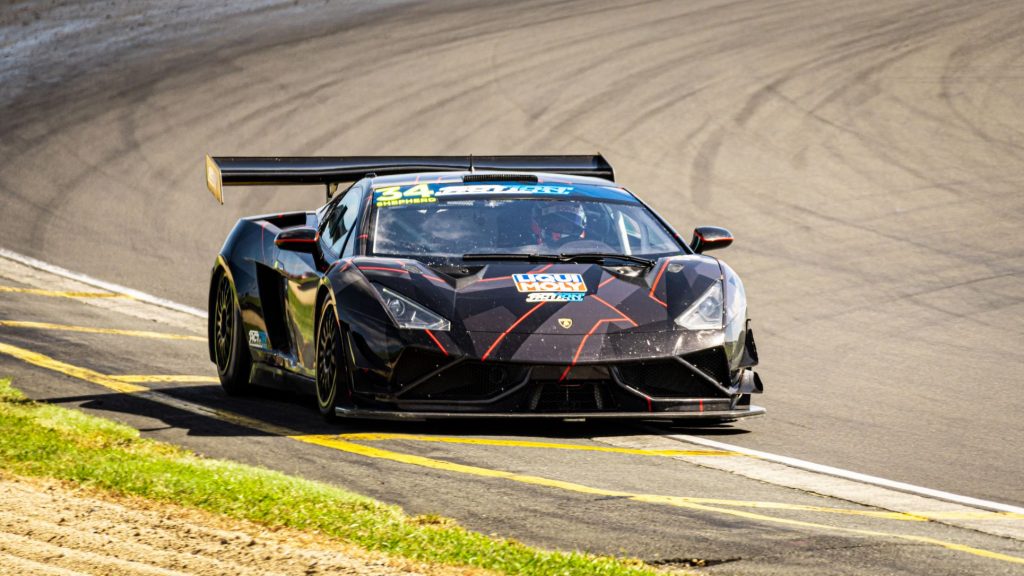 The car formerly competed in and won in Australia before crossing the Tasman.
Covid then ruled the team out of entering the South Island Endurance Series as they are Auckland-based.
So, last weekend was the first real opportunity to see how the car ran on the track.
And despite the bounce problem, Shepherd is excited about its potential.
"I think we will be," he said about whether the car will be competitive come endurance time.
"We got a good car. We are just lacking practice time."
The car hit roughly 250 km/hr along the main straight, though Shepherd says they ran a fair chunk of rear-wing angle to stop the car from stepping out on him.
The weekend's only mishap was a spin when Shepherd was tagged by a rival car, which he says was his fault for being confused about who was behind him.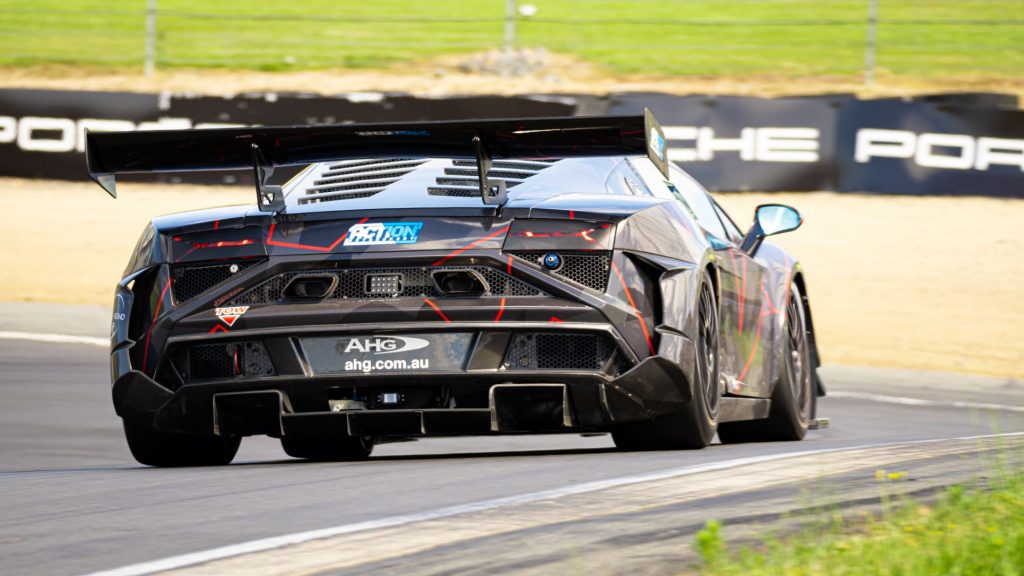 Alongside his Lamborghini duties, Shepherd tested his new Toyota 86 car ahead of the 2022 season.
Shepherd won this year's 86 title after a close-fought battle between himself, Simon Evans and Ryan Wood.
Running between two different cars with a minimal rest period and on a hot summer's day took a toll on Shepherd, who felt exhausted and unwell in the garage on Saturday.
But he did manage to get some valuable running in the 86, albeit with a misbehaving car.
"We struggled a bit. It's a different car to the one we were in last year, and we just have to iron out all the issues.
"There is a bit of work to do before racing, and we have a couple of test days at Highlands.
"I tend to do a lot better in the races than I do in practice anyway."
The test was predominately owned by younger drivers, which surprised Shepherd.
Either way, he is looking forward to starting his title defence, anticipating "some really good racing" up-and-down the field.
The Toyota 86 season begins at Highlands Motorsport Park in mid-January.
Main Image: Wrexer Productions