Calling all Porsche fanatics, Singer has unveiled its latest restomod creation that was inspired by a famous race car of the past and we're almost certain it will leave you speechless. Say hello to the DLS Turbo.
This car is close to the heart of the California-based company's founder, Rob Dickinson, who first laid eyes on the Porsche 934/5 which is essentially a stripped-back, high-powered turbocharged 911 with some outlandish bodywork.
It was immediately obvious to Singer that it had to pay homage to the race car when a client approached it with the request to turn their 911 into a truly unique restomod.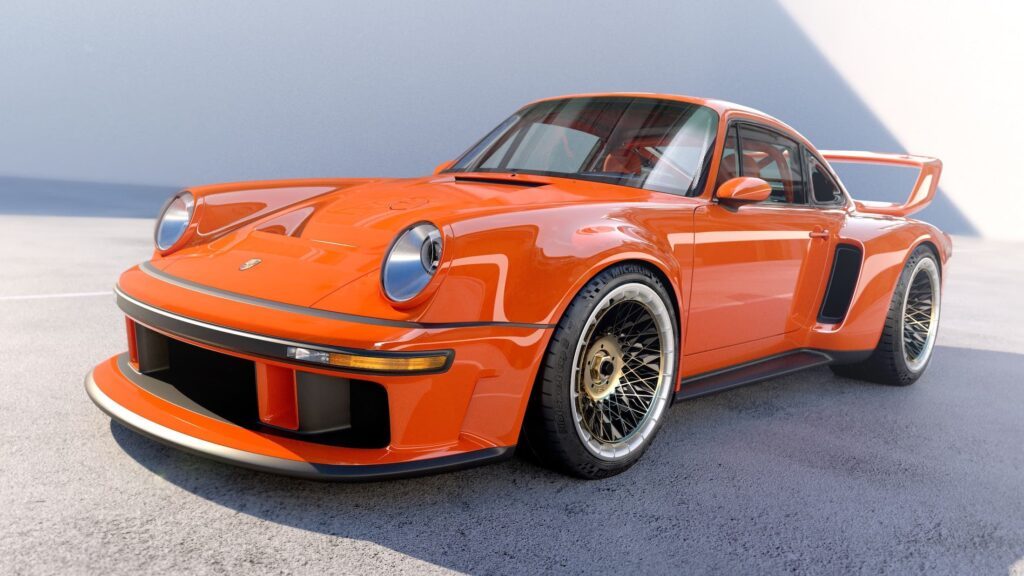 Like most of the restomodder's projects, it all starts with a 1989 to 1994 air-cooled 911 (964) which is stripped back, cleaned, strengthened, and modified.
Instead of putting its original panels back on, Singer fitted the car with custom carbon fibre bodywork that resembles the mid-1970s 934/5 and it looks none other than stunning. The car now features a large front splitter up front, wide rear hips that come with gaping air intakes, and a high-downforce adjustable rear wing.
The DLS Turbo wouldn't be complete without an appropriate set of wheels and we think Singer has absolutely nailed them thanks to their black and gold-coloured turbofan design, reminding us of the iconic BBS mesh wheels used on the race car they were inspired by. The 19- and 20-inch (front and rear) magnesium centrelock units are wrapped in a choice of Michelin Pilot Sport Cup 2 or Cup 2R tyres.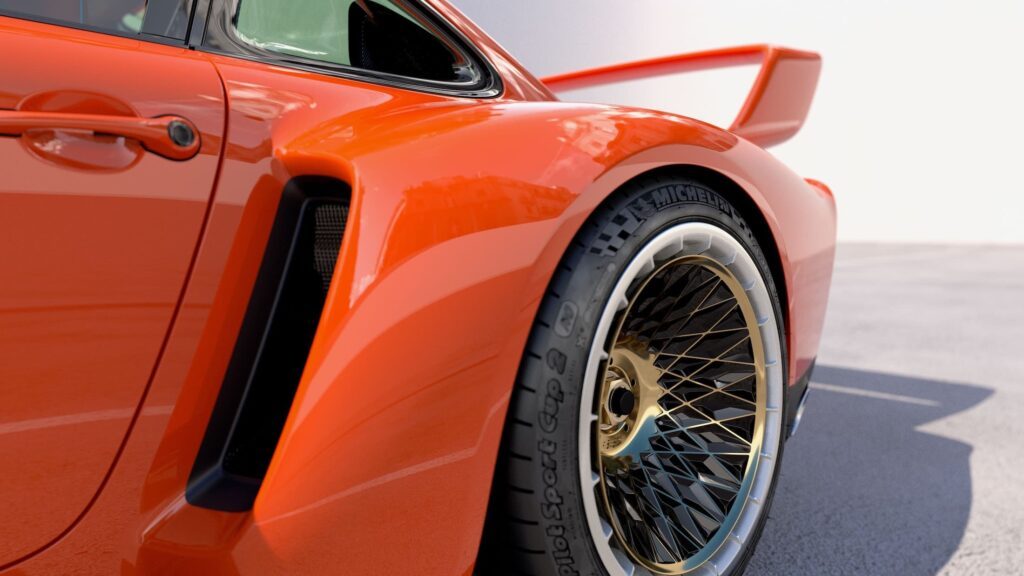 The whole car has been finished in Blood Orange which looks as if it's about ready to be plastered in Jagermeister decals.
A modified version of the original 964's 3.8-litre flat six-cylinder can be found at the rear, which features 4-valves per cylinder, twin turbochargers with electric wastegates, and an air-to-water intercooler. Added up, the engine makes over 522kW at around 9000 rpm.
Power is sent to the rear wheels through a 6-speed manual transmission while the whole car is supported by bespoke track-oriented suspension that can be adjusted remotely. The brake discs are made from carbon ceramic and come with monoblock calipers.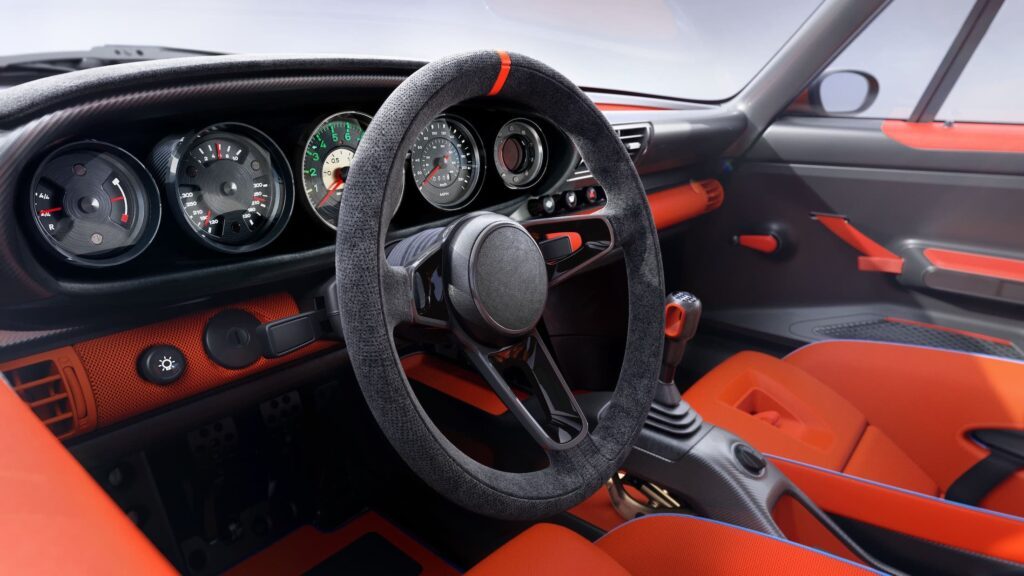 Now for the price. We don't actually know how much the restomodded 911 costs as every owner's car is unique. If we had to guess, it'd be over the $US2 million ($NZ3.25 million) mark based on the price of the standard DLS.
You'll be able to see the Singer DLS Turbo in person if you're lucky enough the make it over to the Goodwood Festival of Speed in the UK from 13-16 July, 2023. It will also be displayed at Car Week in Monterey, California, in August 2023.