Zac Christensen wants to take his success to a national level.
Over the weekend, Christensen won the South Island Formula Ford championship, winning six races and claiming five further podiums from 17 races.
Now, the 17-year-old Christchurch native is going to Taupo Motorsport Park this weekend for the first New Zealand championship round.
He's feeling as confident as ever. Winning does a special thing to your mind, and the more you win, the more you go into every race almost knowing you're going to win.
"I'm expecting to win [the national title], actually," he says. "I have some high hopes for that.
"I learnt a lot this South Island season, racecraft mainly. Driving the car is one thing but racing is a whole another thing. [You got to be] quite smart about when and where you pass people."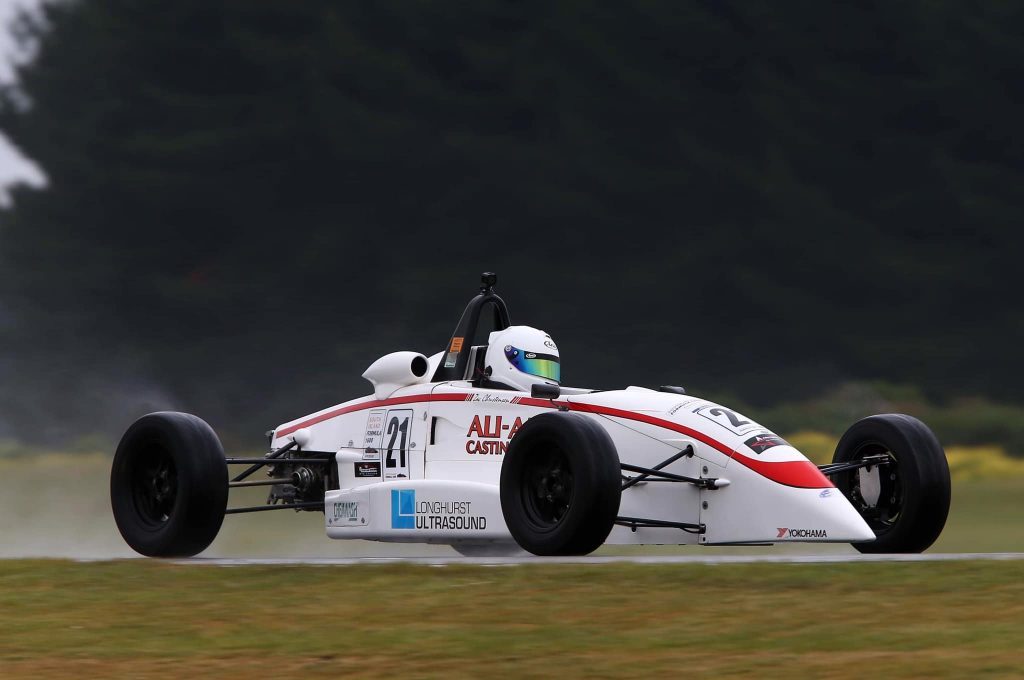 Despite a solid track record, Christensen still had work to do in the final South Island meeting of the year at Teretonga.
He came into the meeting down in the points race. A fair bit down, too, needing to overcome a 36-point deficit.
It triggered a slight change in mentality. With all to gain and nothing to lose, Christensen turned the dial up to 11 and went about attacking each lap.
"It was quite a different mindset," he said.
"Down to third place, there was quite a gap, so I had definitely secured second place.
"So, in my brain, it was more that I had to win every single race."
He did win every race. Lady luck was on his side, and championship rival Matthew Hamilton received a penalty in the final race, cementing Christensen the crown. But you make your own luck.
The title capped off a big season for Christensen, but he expects he'll only continue to grow.
"I think this season I reached a peak in my performance [so far], like racecraft and everything just with racing other cars.
"I reckon I am in that mindset where I am only moving forwards."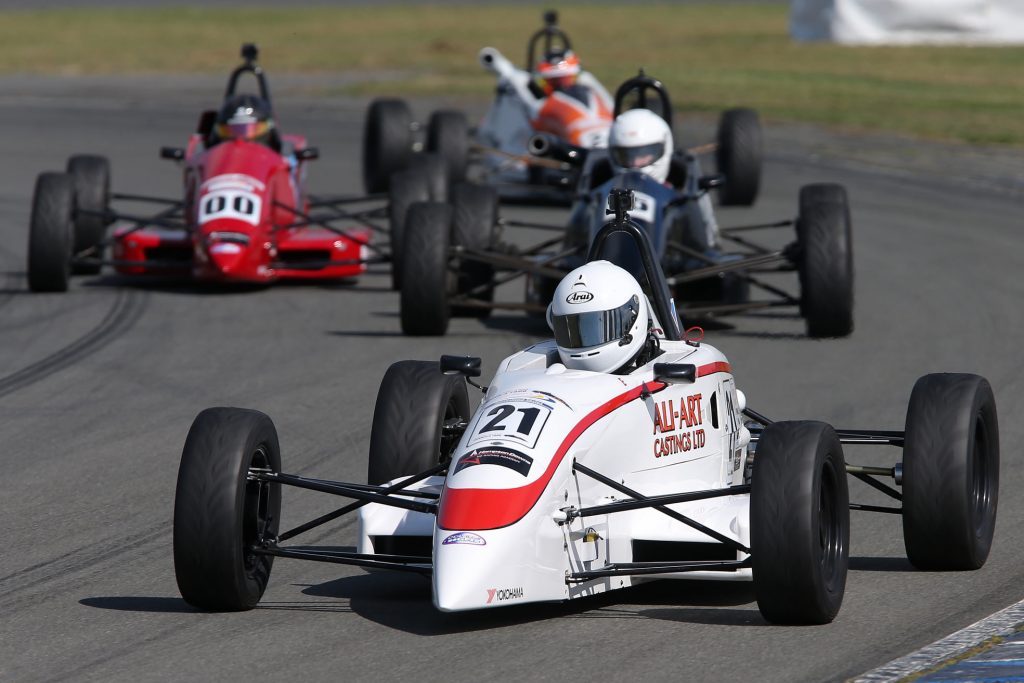 As for what the future holds, Christensen would like to move into tin-top racing soon.
"It's quite hard because I'm still young. I would like a career in motorsport. It's what I have been driving for since I was a kid.
"I'm quite a big dude, so I can't really go down that F1 path like most people in Formula Ford aspire to do.
"After the national series or next season, [I am thinking about] making that transition to saloon car racing."
He's also got a keen eye on a career within the sport outside the driver's seat.
He is studying for an engineering degree at the University of Canterbury, which opens a world of possibilities for him.
"I think engineering in general helps driving the car as well and understanding how it all works."
Christensen receives a test in an FT-50 Toyota Racing Series car as a part of his title-winning package.
Main Image: Richard Dimmock