Toyota Racing Series; that is the goal says aspiring motorsport champion Kaleb Ngatoa.
After a successful 2019/20 season which saw Ngatoa compete in the NZ Formula Ford series, the man from Marton has his eyes solely focused on one goal. That being to compete – and win – in the country's premier racing class, the Toyota Racing Series.
"TRS. TRS is the goal. We want to have a good run at the TRS championship and prove ourselves in a good and reliable car and then try and set ourselves up for something overseas." Ngatoa told Velocity News.

"It all just depends on the backing we get to see if we can do TRS or not. But that is definitely the goal."
Ngatoa has had his arms full across the last two season with back-to-back championships and in two vastly different cars no less. The 18-year-old has adapted seamlessly into Formula Ford fresh after a successful stint in the Toyota 86 series in what he considers a significant step in maturing as a racing driver.
"I think the season for us in the Ford and 86 has been a big character-building part in my career and definitely [has had] a lot of highs and lows," he said.

"The Formula Ford and 86 were two completely different race cars. Luckily I've always seemed to be able to get the hang and understanding of the car quite quickly which definitely helped with the transition to single seaters from tin tops."
Ngatoa was sitting seventh in the Formula Ford championship before the annulment of the season finale from Hampton Downs. Three podium finishes in the last four races of the championship were demonstrative of Ngatoa's rapid development in the series.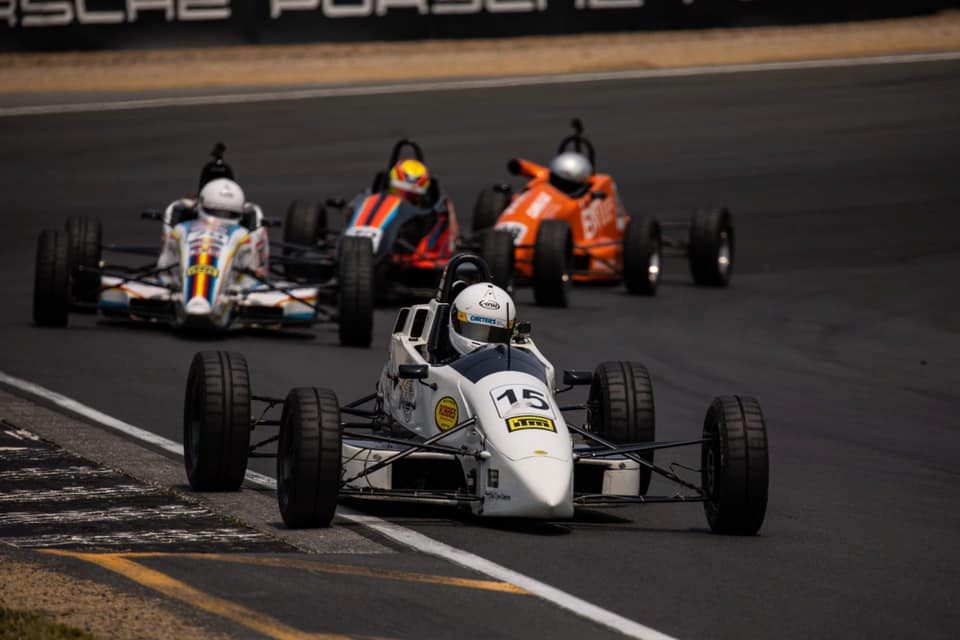 But teething technical problems too often put Ngatoa out of race winning contention. 2020 saw a myriad of DNF and DNS, most of which Ngatoa was the victim of a mechanical fault.
"With the amount of technical problems throughout the season we haven't really had a clean run. But sure enough when we didn't have any problems we had the pace to be where we want to be at the front. We would have liked a season with less problems for sure."
With experience in tin-tops and single-seaters, Ngatoa has kept his future options open. But when asked what the ambition is beyond Formula Ford and Toyota 86, there was only one answer.
"I love most race cars. But definitely single seaters have a place for me," he said.

"I love the feeling and driving single seaters and that's definitely the road I want to go down."
In April last year Ngatoa tested an FT-50 at Hampton Downs, but now the Marton man is eyeing up a full-time gig in the series as the next step in his career towards New Zealand motorsport glory.