With most of the world's motorsport on pause, we delve into a glance at some of the sport's archives to find the best bits that have occurred from yesteryear in this week of racing.
April 21 (1985): Qualifying on pole for the Portuguese Grand Prix, Ayrton Senna demonstrated his competence as a wet-weather master to drive his Lotus-Renault to a dominant victory at Estoril. Senna lapped all but the second placed Ferrari of Michele Alboreto to claim his maiden Formula 1 Grand Prix win.
April 22 (2018): IndyCar suspend the Grand Prix of Alabama on lap 22 due to torrential rain. It was the first IndyCar race stopped due to weather conditions since 2016. The race was eventually resumed the next day with Josef Newgaren claiming a dominant victory with an unofficial race time extending over 17 hours. Scott Dixon would finish the race sixth.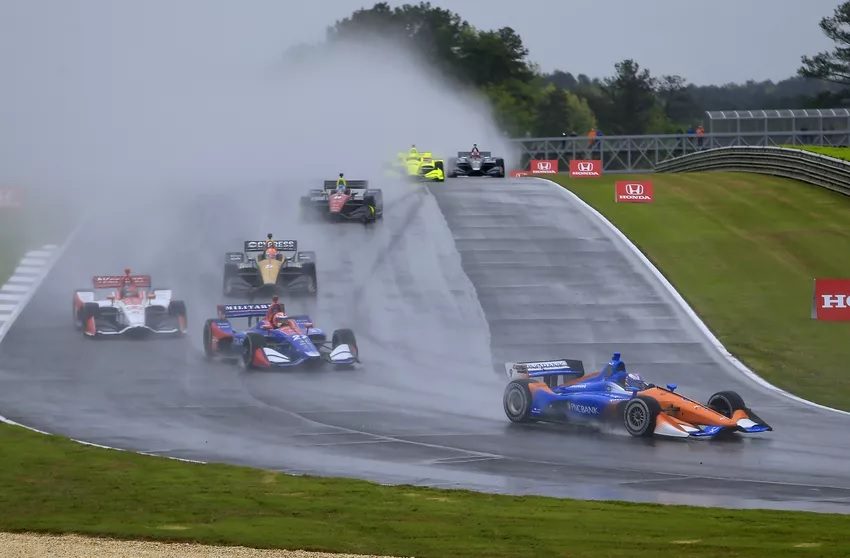 April 22 (2017): Supercars tyre supplier Dunlop experienced a nightmare of a race at Phillip Island. Almost half of the field suffered right-hand tyre blowouts causing accidents aplenty. The major of which being Craig Lowndes at Lukey Heights during the preceding practice session (main image).
But for those drivers who were fortunate to avoid tyre dramas were then caught out in a pitlane infringement. A lack of clarity in the rules coupled by a narrow pit entry meant several drivers crossed over the fast-lane blend line and copped time penalties. Fabian Coulthard would eventually win the day's race ahead of Jamie Whincup and Garth Tander.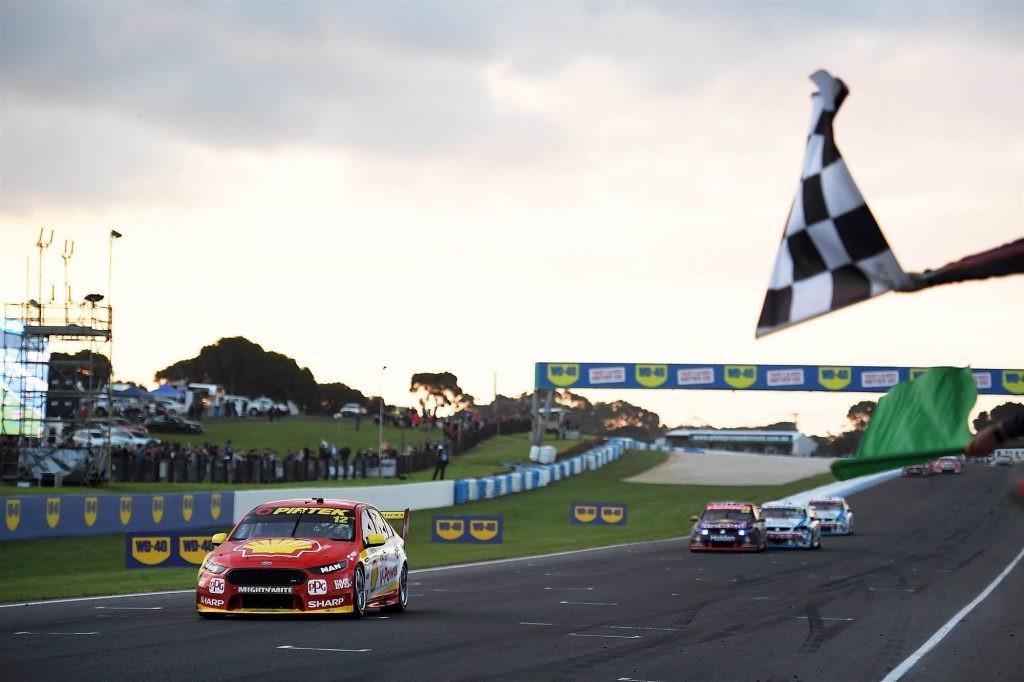 April 24 (1960): John "The Golden Greek" Karamesines becomes the first man to break the 200mph (321 km/h) barrier with his record run at the Alton Dragway in Illinoise, USA.
April 25 (2014): Jason Bright becomes the first ever driver in Australian Touring Car history to win a race on ANZAC day. The day's second race witnessed the closest finish at Pukekohe Park with Ford Performance's Mark Winterbottom edging home the Tekno Autosports Commodore of Shane Van Gisbergen by a mere 0.2896 seconds.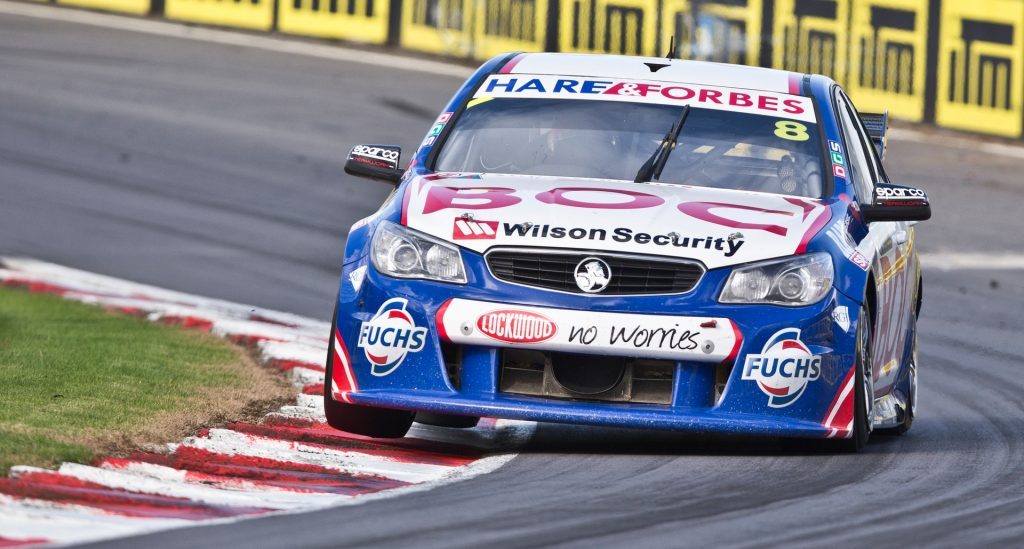 April 26 (1987): After overtaking the VK Commodore of Larry Perkins at the end of lap one, Glenn Seton would power his Nissan Skyline to an unrivalled victory at Wanneroo raceway, Western Australia in the fourth round of the 1987 ATCC.